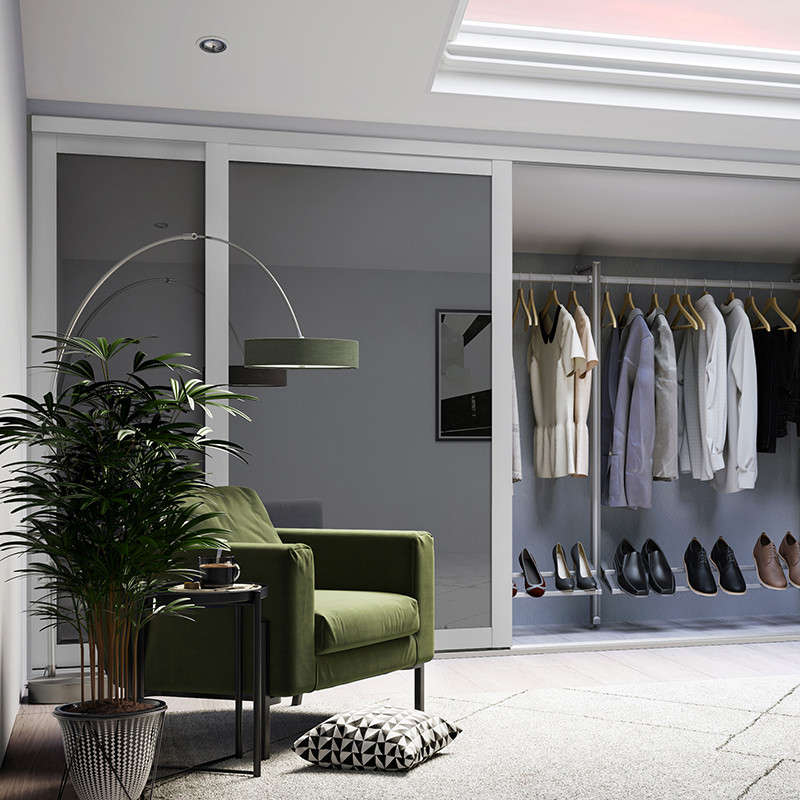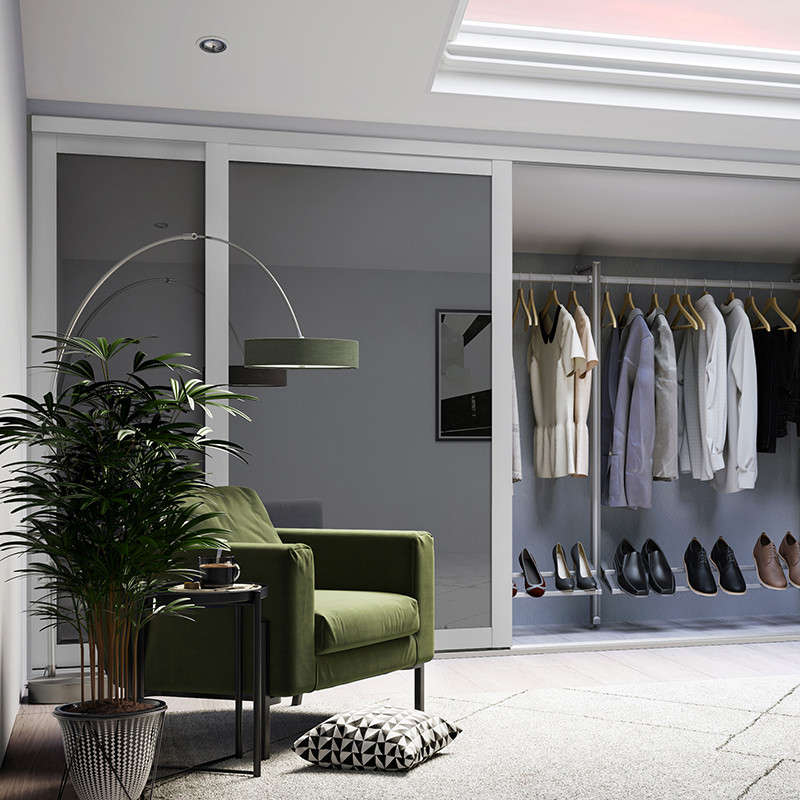 Product Buying Options
Product Capacity: 1000
Minimum Order Quantity: 2
Additional Sales Information: At Spaceslide, beyond our online presence, we have 4 wardrobe showrooms across the UK. We can also offer virtual appointments, our design experts can call you to discuss, measure and design your dream sliding wardrobe door no matter where you live.
Product Description
Fitted wardrobes are the perfect option if you're looking to maximise storage space in your bedroom. Enjoy the design experience from start to finish as we create a custom bedroom storage installation that has been crafted around your needs. Utilise every inch of space and design your bespoke built in wardrobe to fit exactly as it needs to.
The Spaceslide Deluxe Shaker range is a timeless design that offers the flexibility to create a contemporary or traditional style Wardrobe. Choose from a variety of glass, mirror and panel options to create your desired look.
The Frame is engineered from premium aluminium available with soft close as standard.
The Range has a 15-year guarantee on all moving parts.
Applicable Product Categories
Manufacturer Profile
Home Decor GB Ltd
Home & Living / Bedroom
Other products available from this manufacturer