Educational Solar Water Heater Kit
Manufactured by EcoStyle Ltd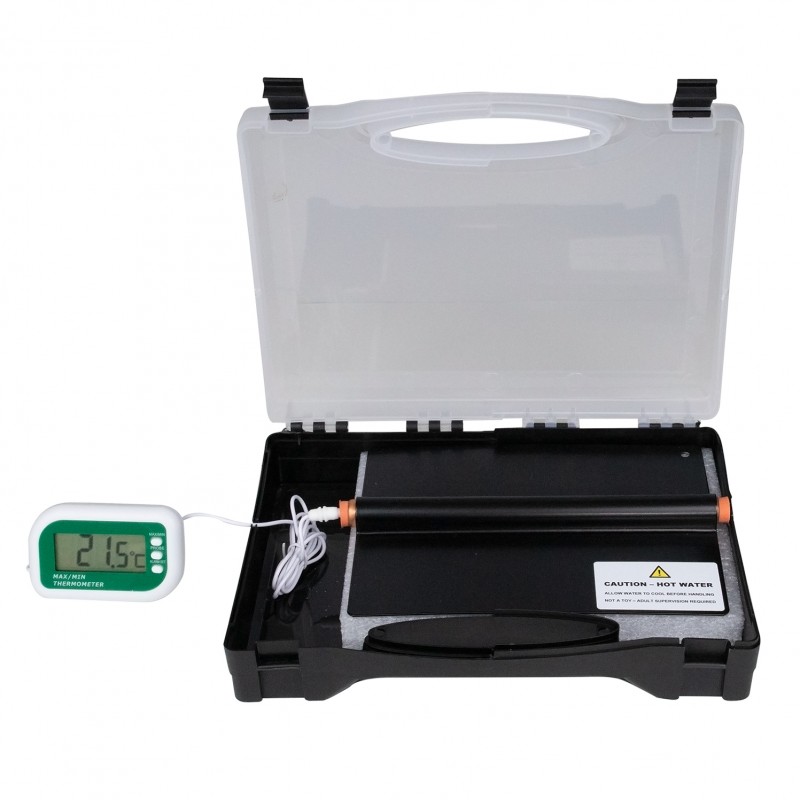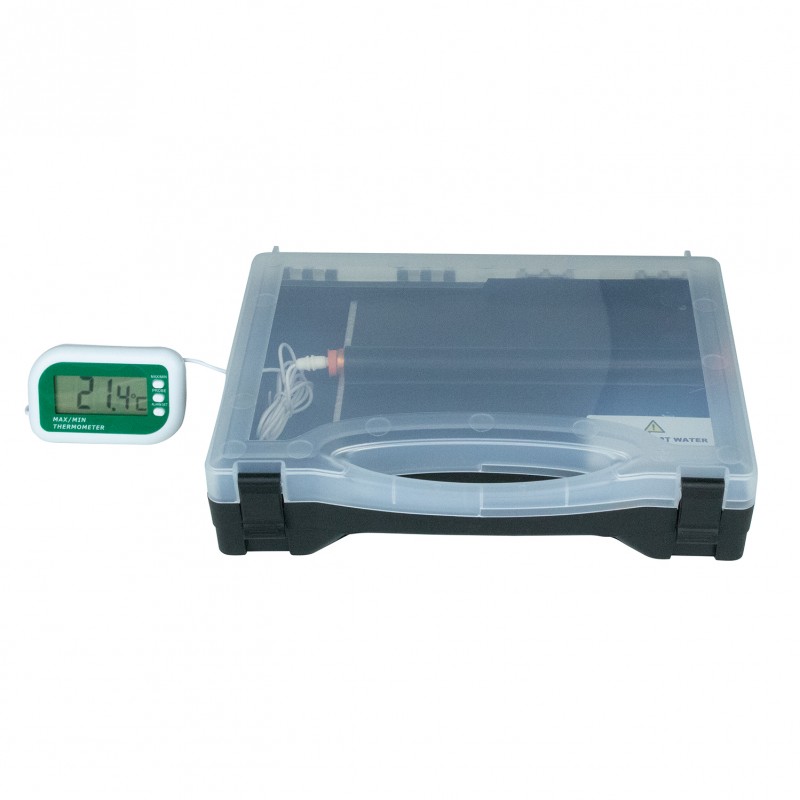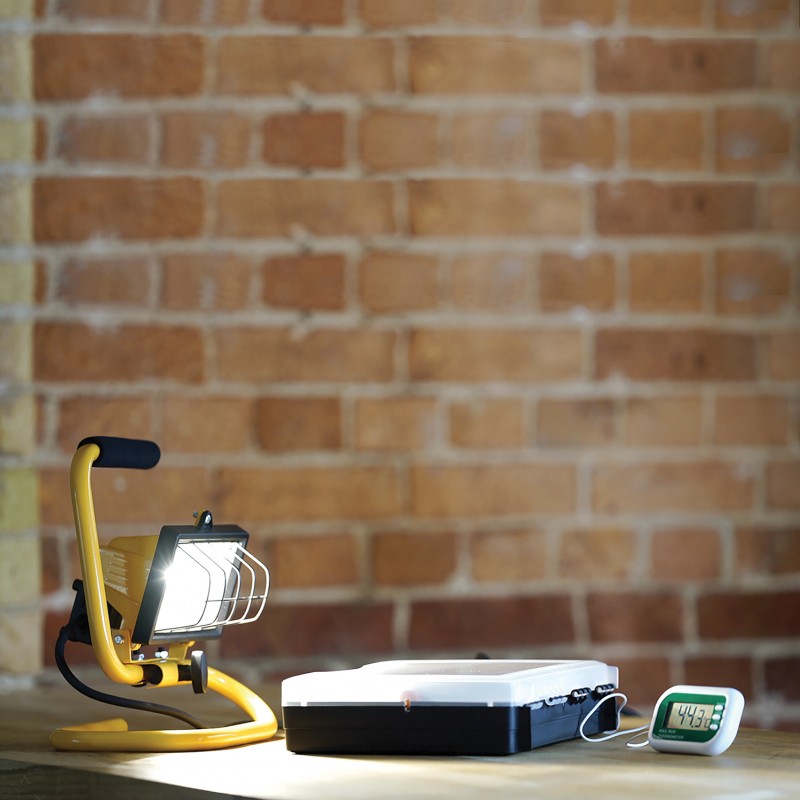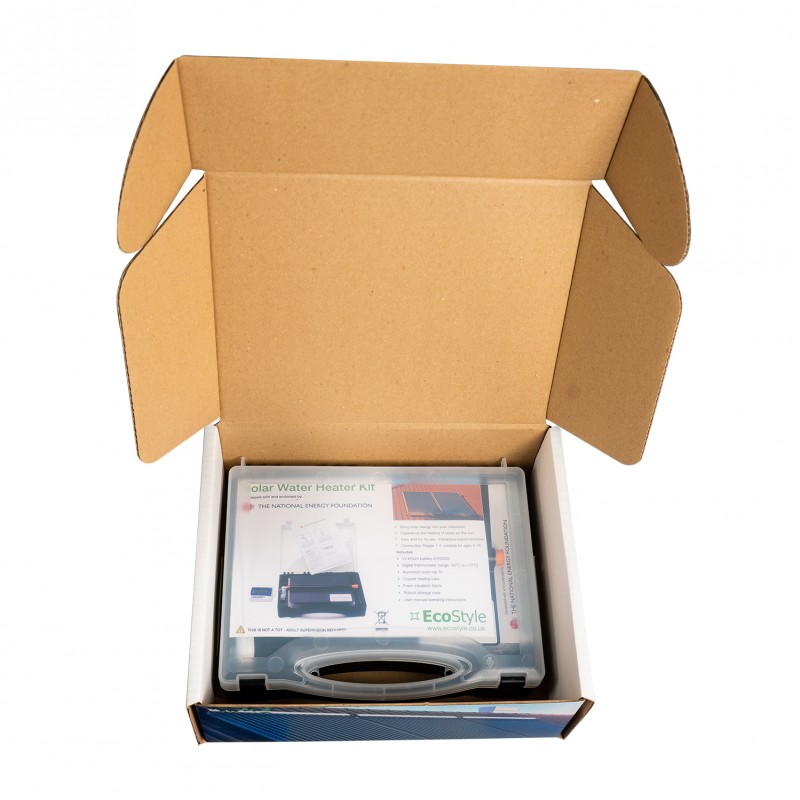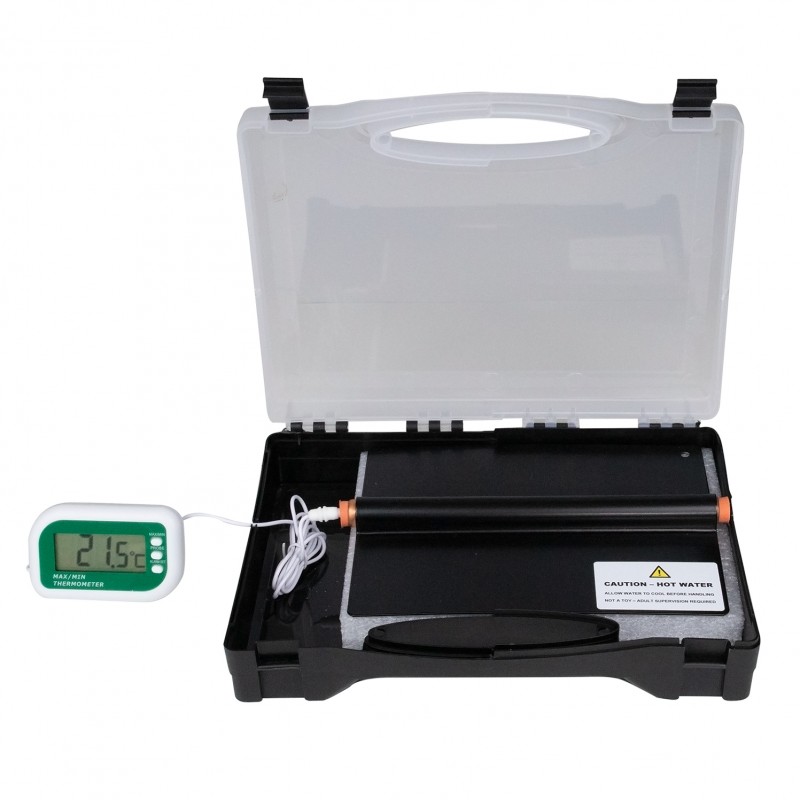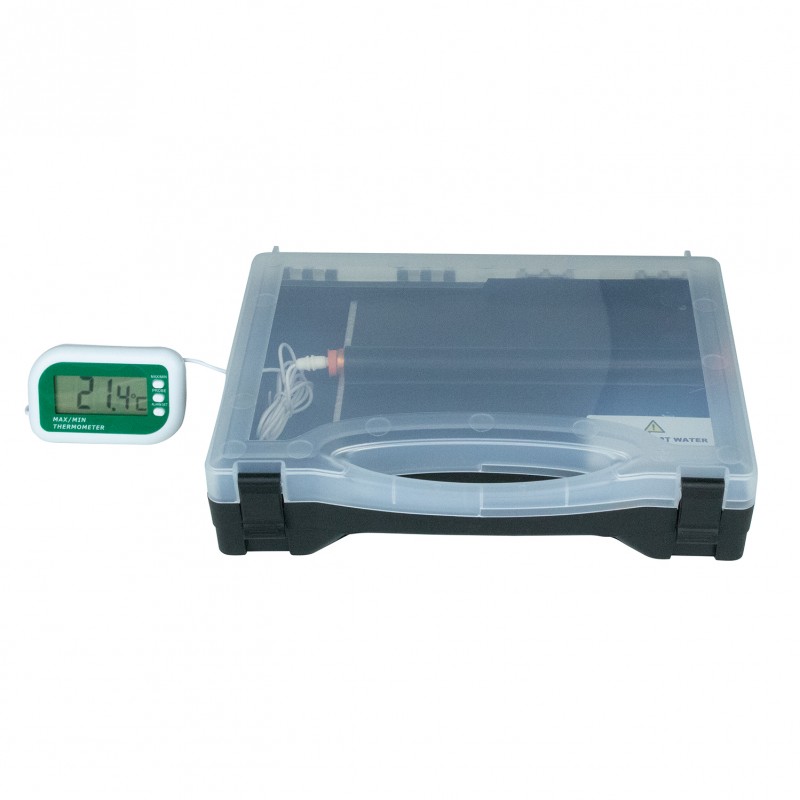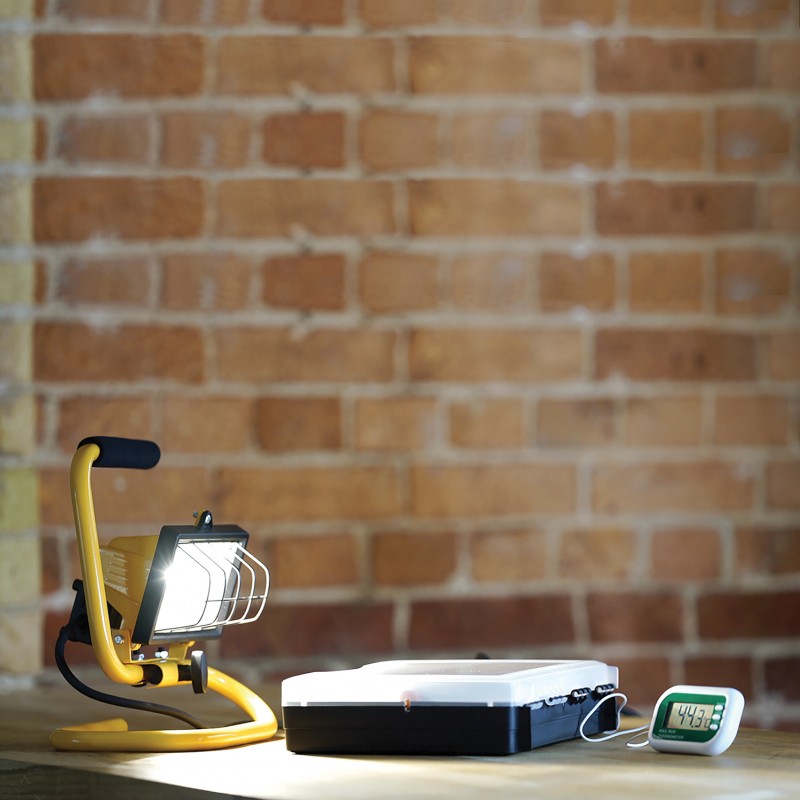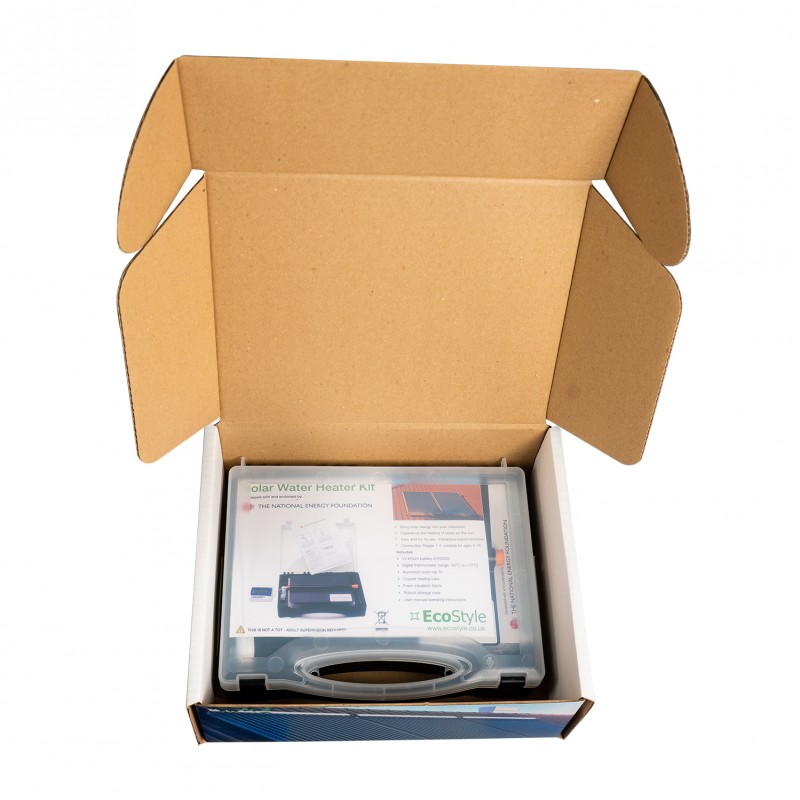 Product Description
The Solar Water Heater Kit is a working model of a real solar water heating panel.

This interactive set shows how solar power can be harnessed to heat water, either outdoors in the sun or indoors with a lamp. Assembled in minutes, it can be used at all stages of education from primary school to university level to learn about renewable energy.
Fill with cold water and watch the temperature increase as solar energy heats the panel.
Experiment with the insulating case open or closed, and with or without the insulation block fitted, to understand the effect on water heating efficiency.
Observe water temperature and external air temperature on the digital thermometer.
Measure maximum and minimum temperatures using the recording function and programmable alarm.
Durable, with a storage case to keep components organised and protected.

Kit Contains
Hinged plastic insulating case
Black aluminium solar collector panel
Copper heating tube with rubber stoppers
Digital thermometer with LCD display and remote probe
Polystyrene foam insulation block
Assembly and operating instructions
Storage case
Applicable Product Categories
Manufacturer Profile
EcoStyle Ltd
Energy / Renewable Energy
Other products available from this manufacturer