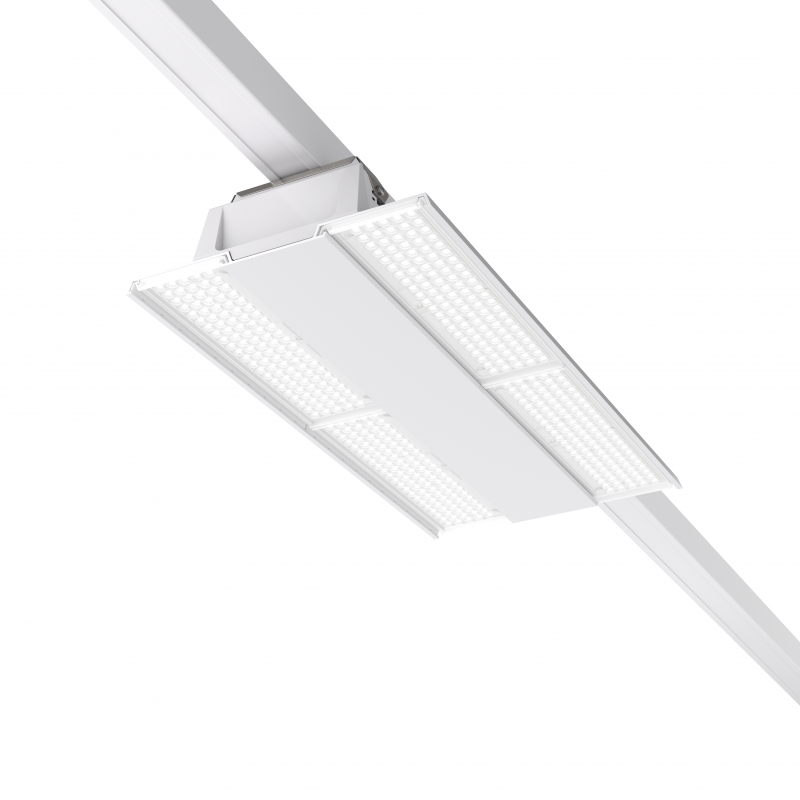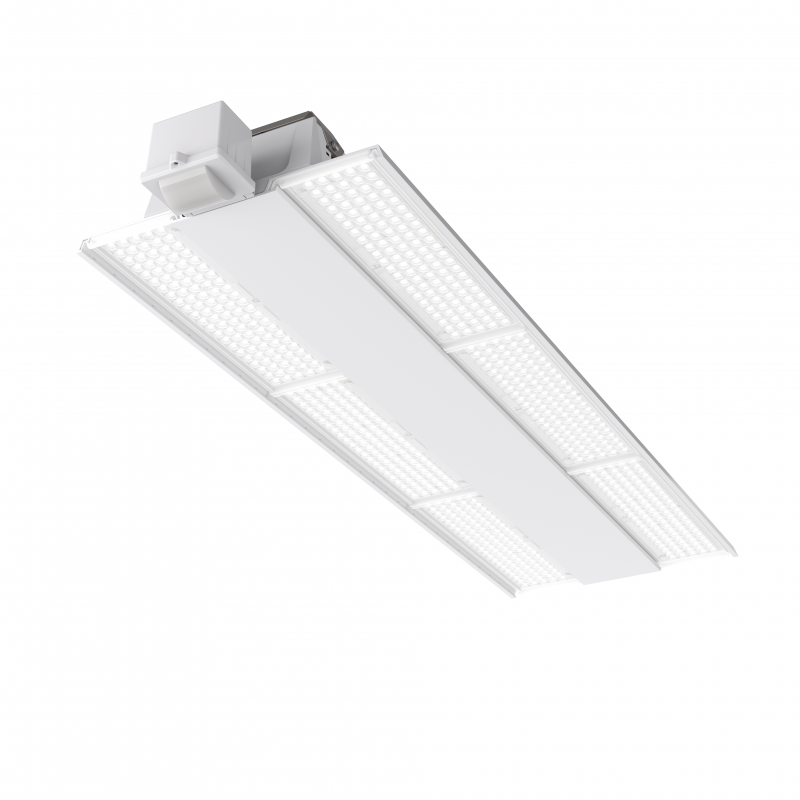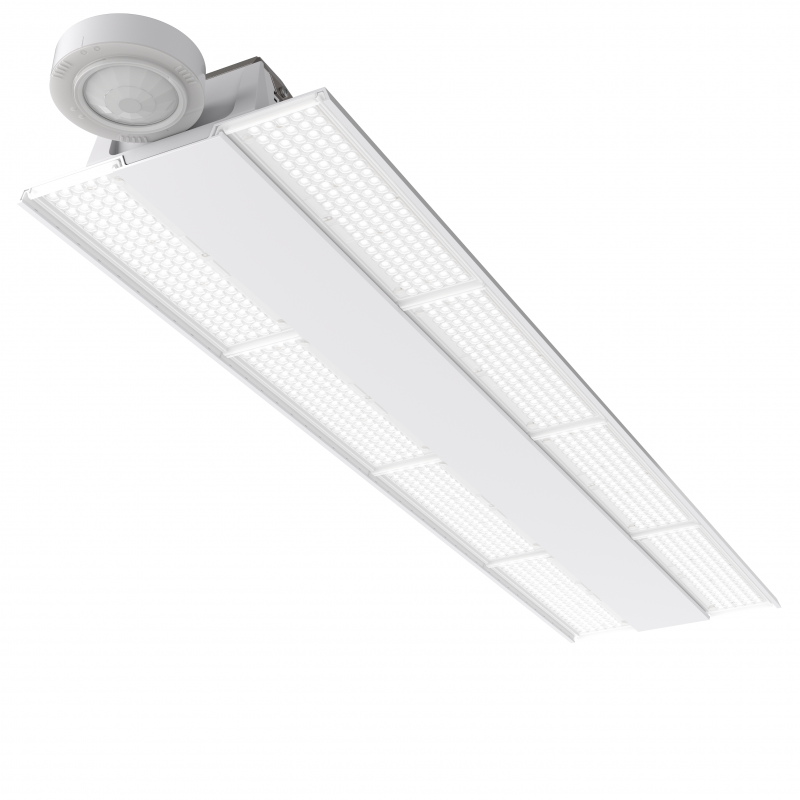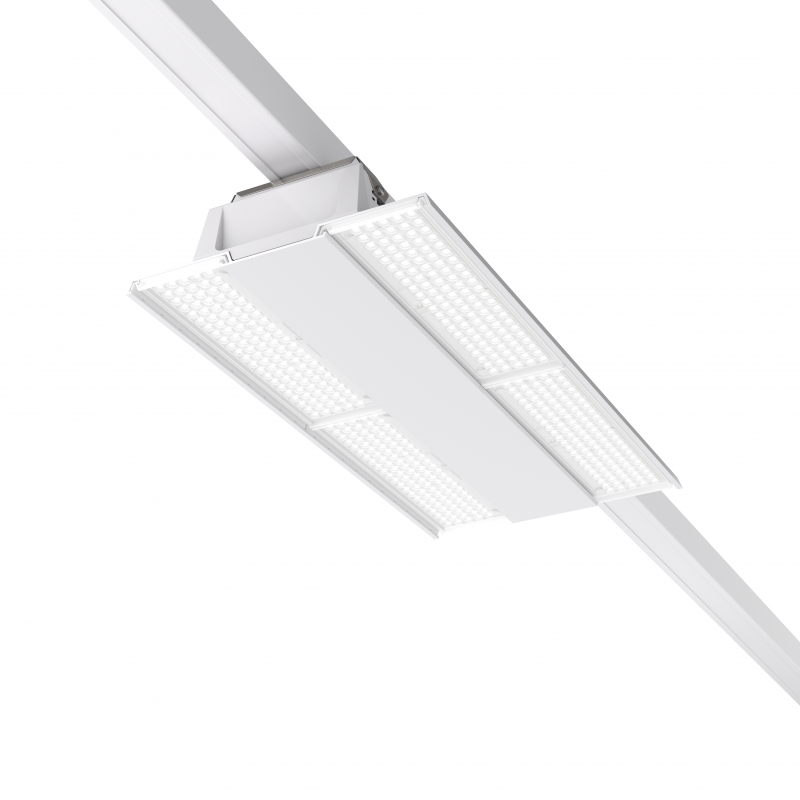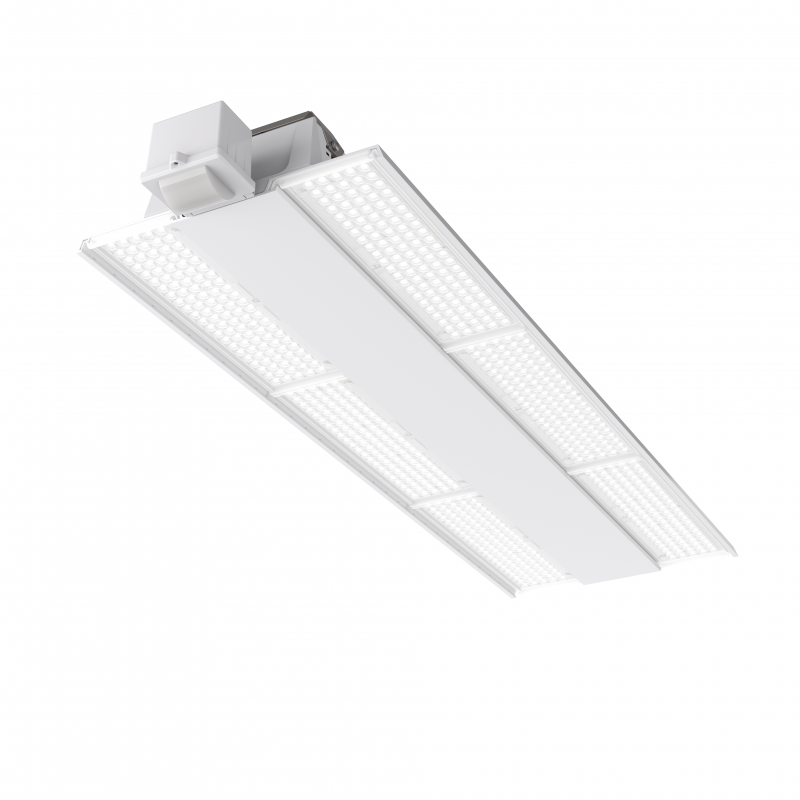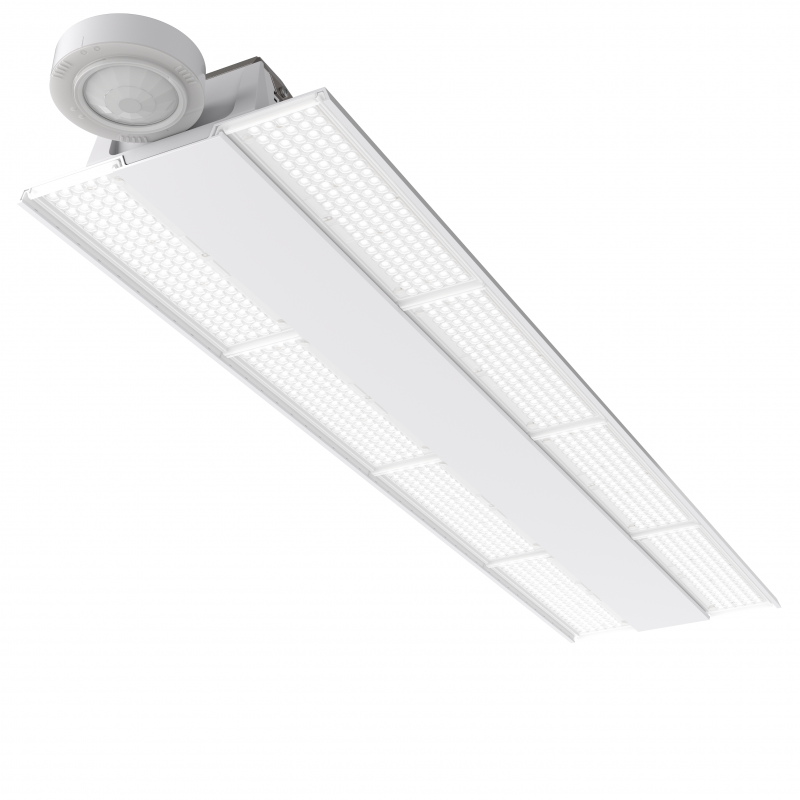 Product Description
Flight is a new generation of standalone LED highbay, developed from Whitecroft's years of experience in industrial lighting. Suitable for new build or renovation projects, Flight offers a durable installation with low cost of ownership.
Flight is compact and lightweight enabling single person installation, with bodies as small as 585x285mm and weighing as little as 4.9kg. Designed with snap fit brackets and plug and play electrical connection to support swift and safe installation.
Flight's removable light cartridge gives full access to all components enabling individual parts to be maintained and upgraded throughout its life. It is made using fewer resources making it 50% lighter than its predecessor. Of the resources used 39% come from recycled sources. High efficacy, long life LEDs with high transmission optics combine to deliver an energy efficient scheme with minimal maintenance.
Flight Sport version offers IK10 protection, a wide distribution pattern and excellent glare control using lens technology. The sports option is ideal for indoor sports facilities such as school sports halls, gymnasia and fitness centres require versatile lighting solutions to suit mounting heights typically between 4m and 8m and to protect from damage from sports equipment including footballs and tennis balls.
Applicable Product Categories
Manufacturer Profile
Whitecroft Lighting Limited
Building & Construction / Lighting
Other products available from this manufacturer