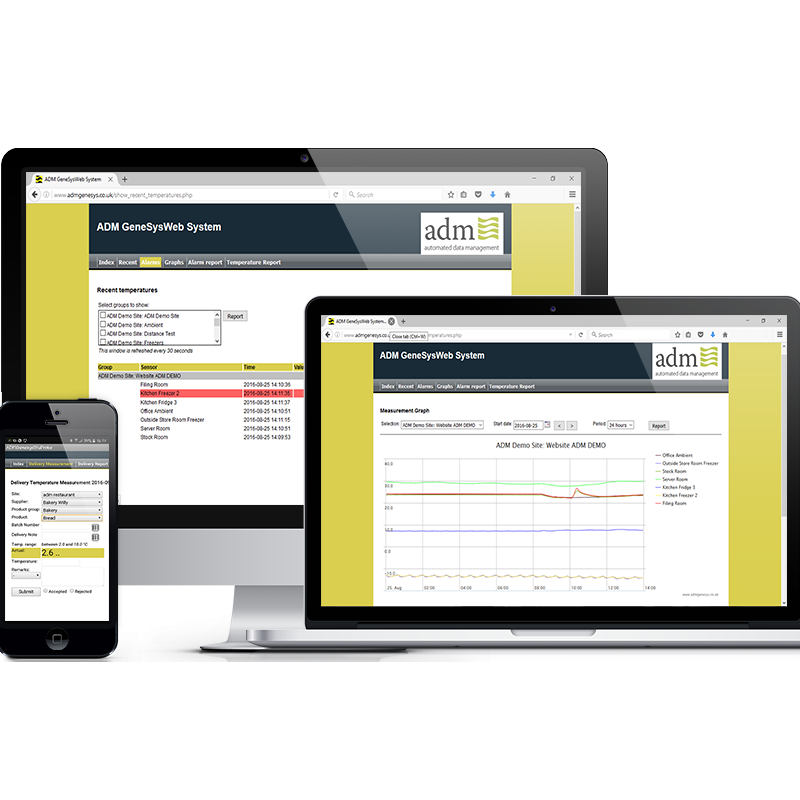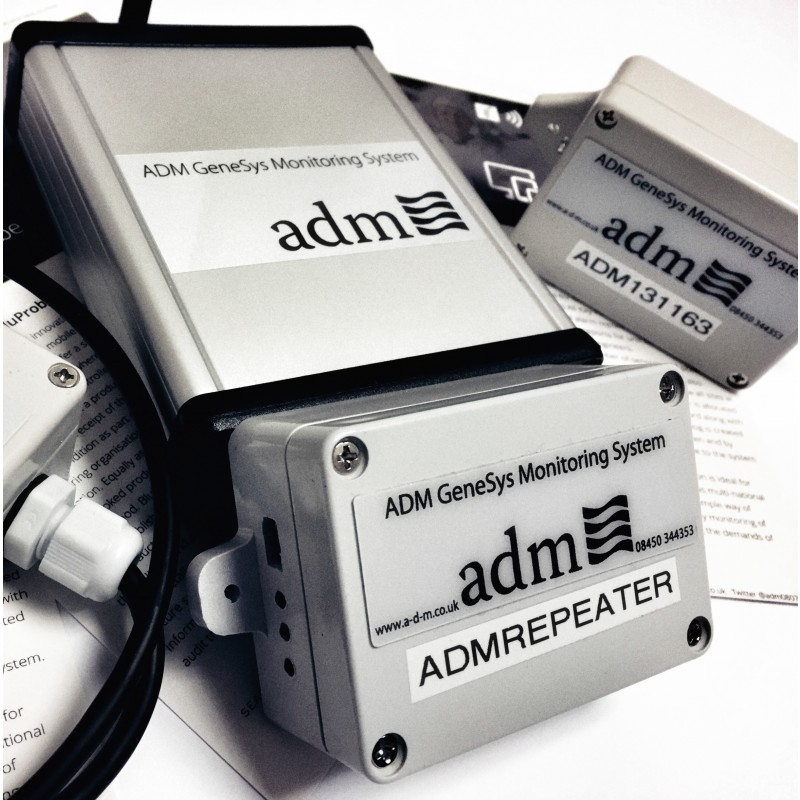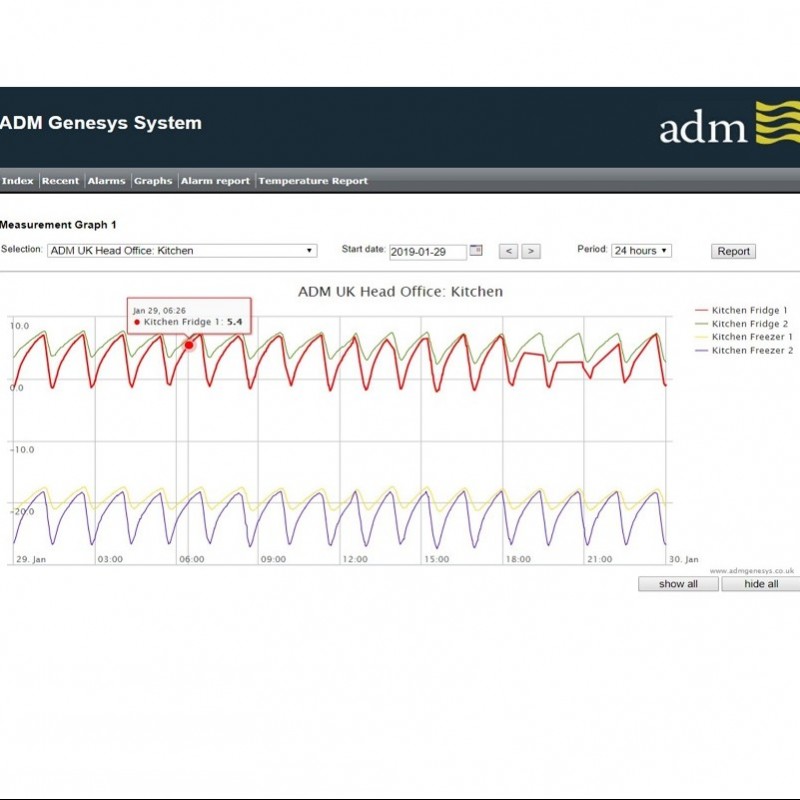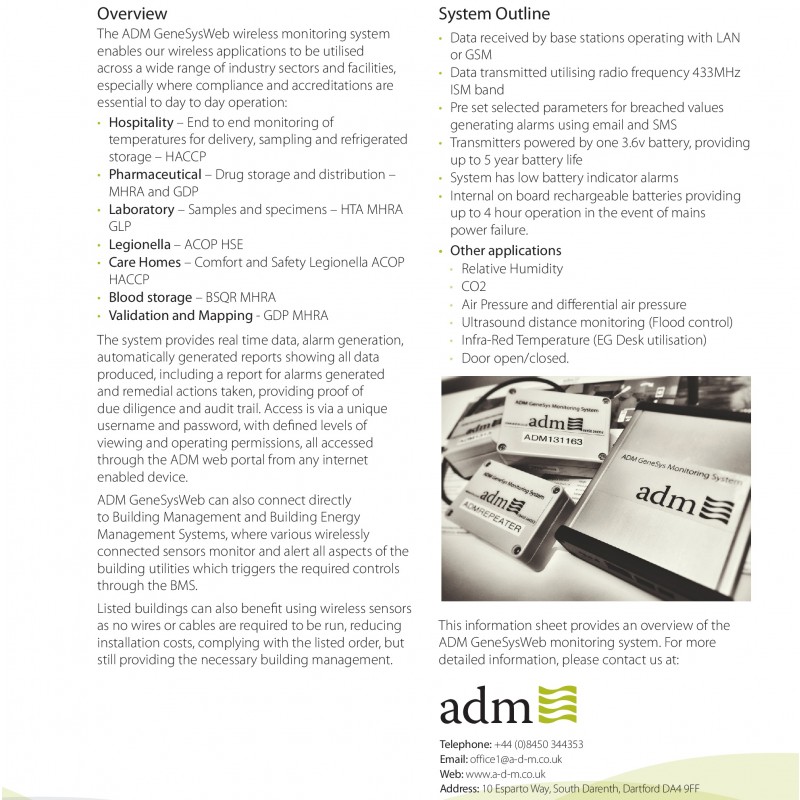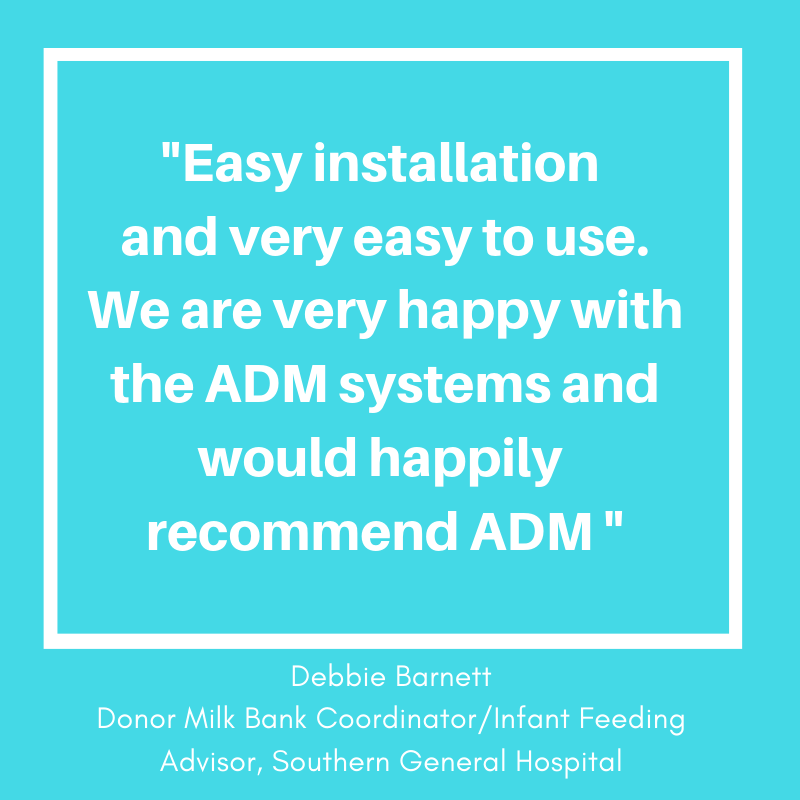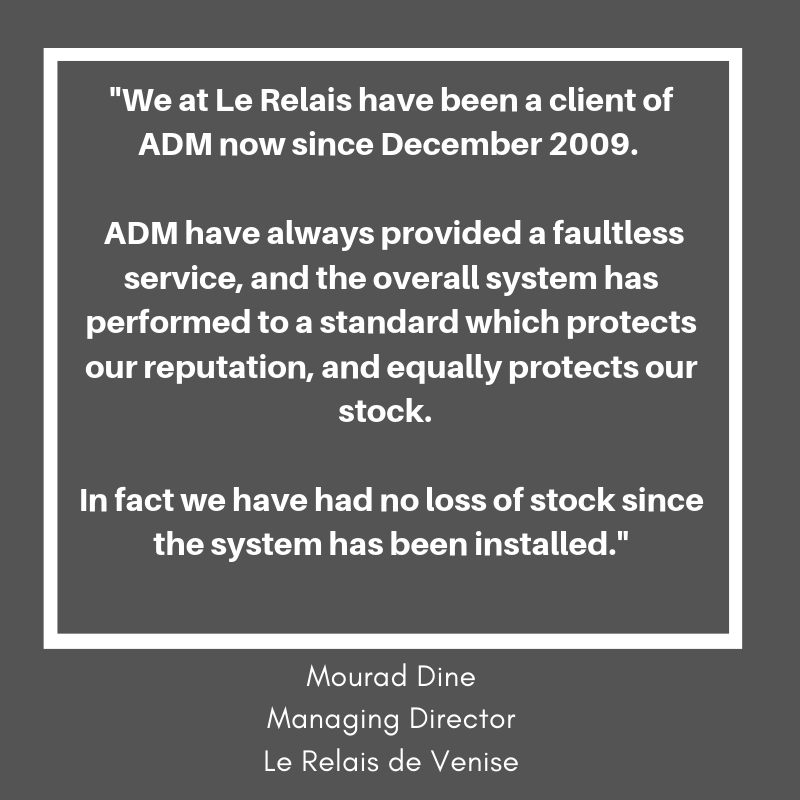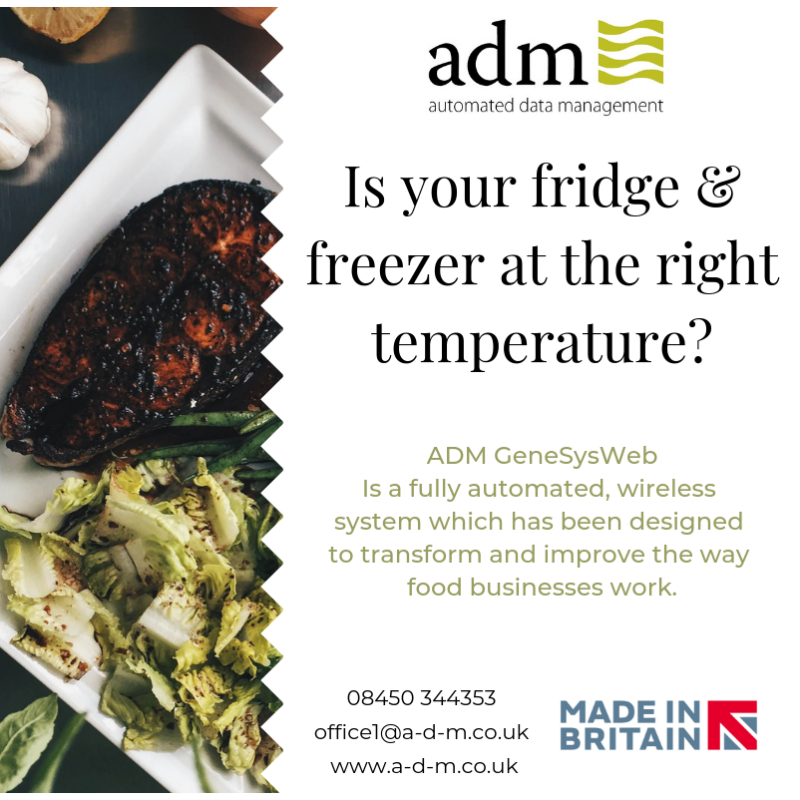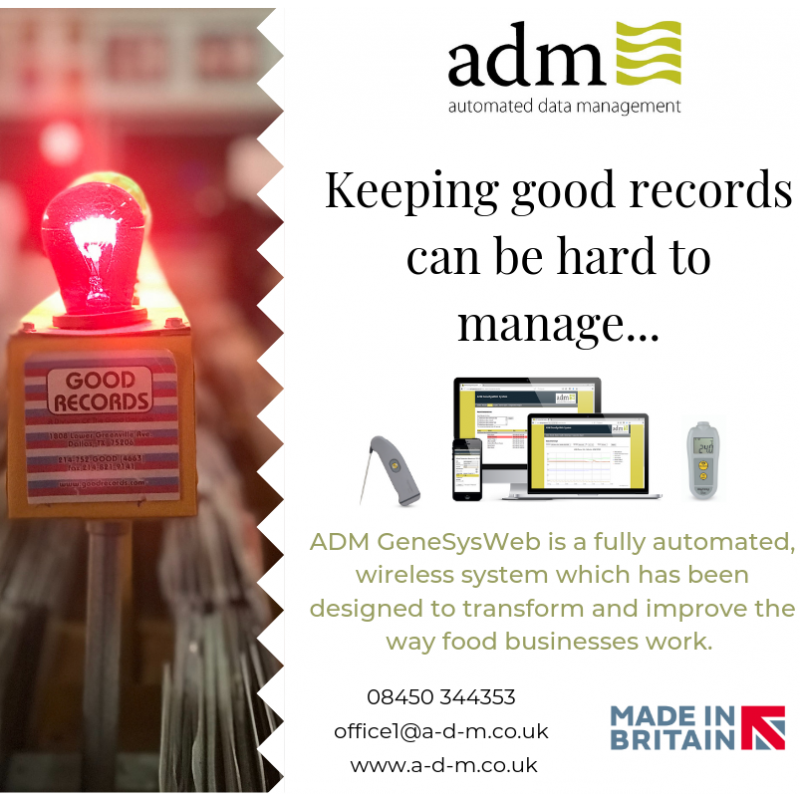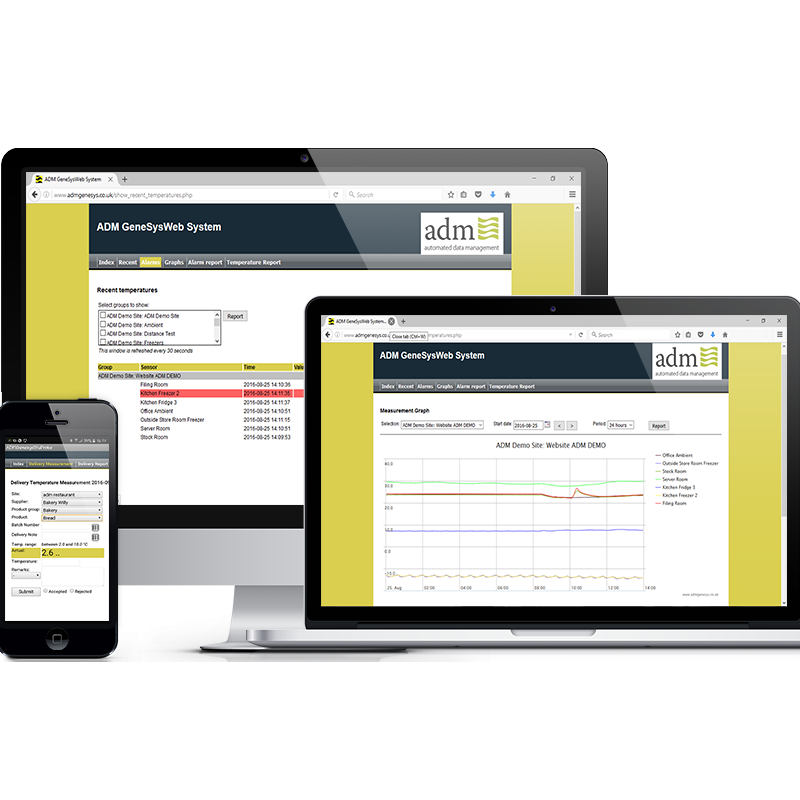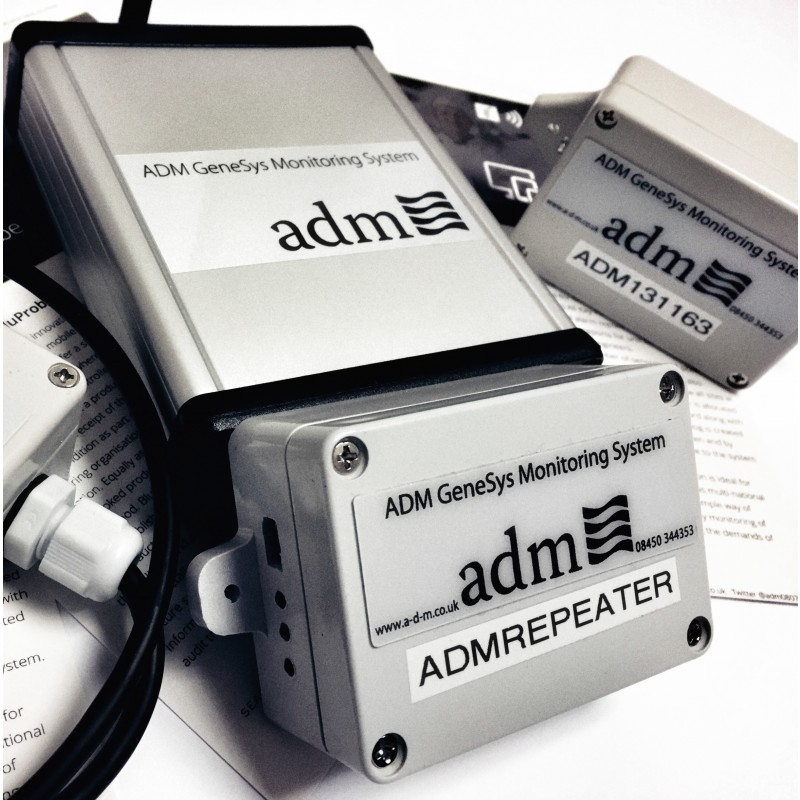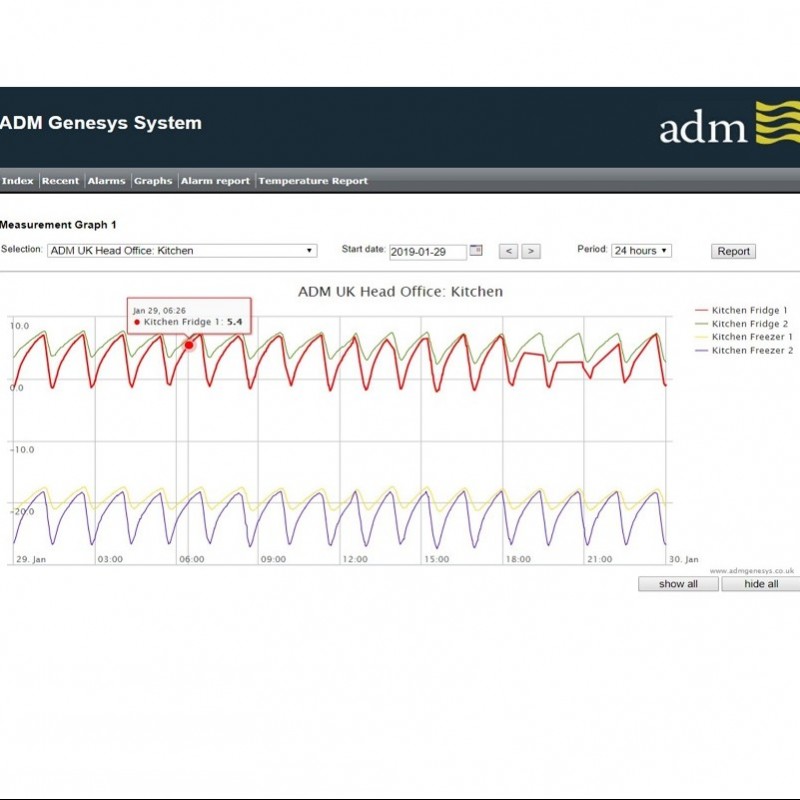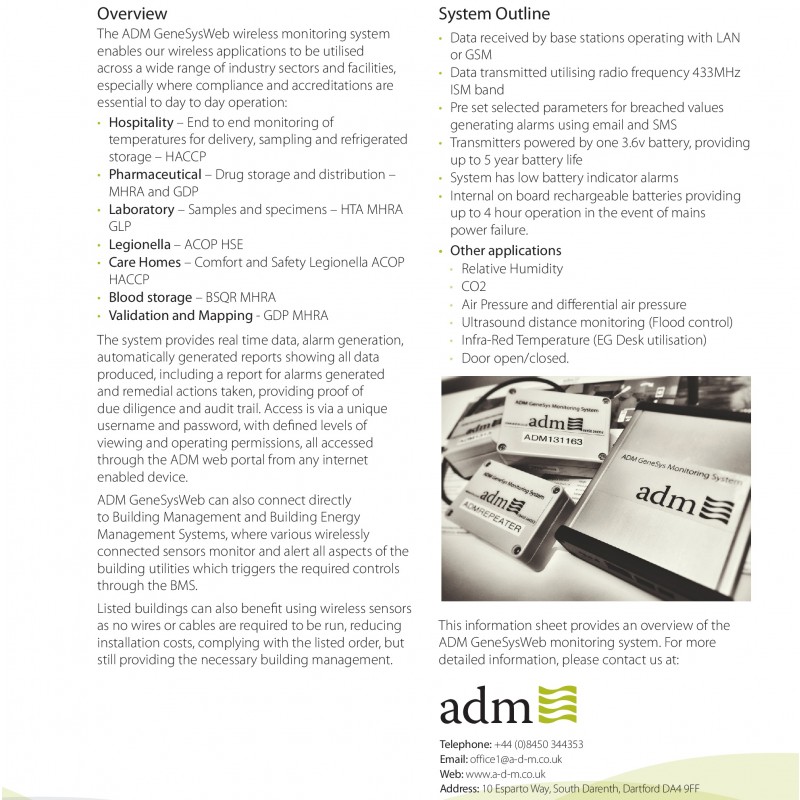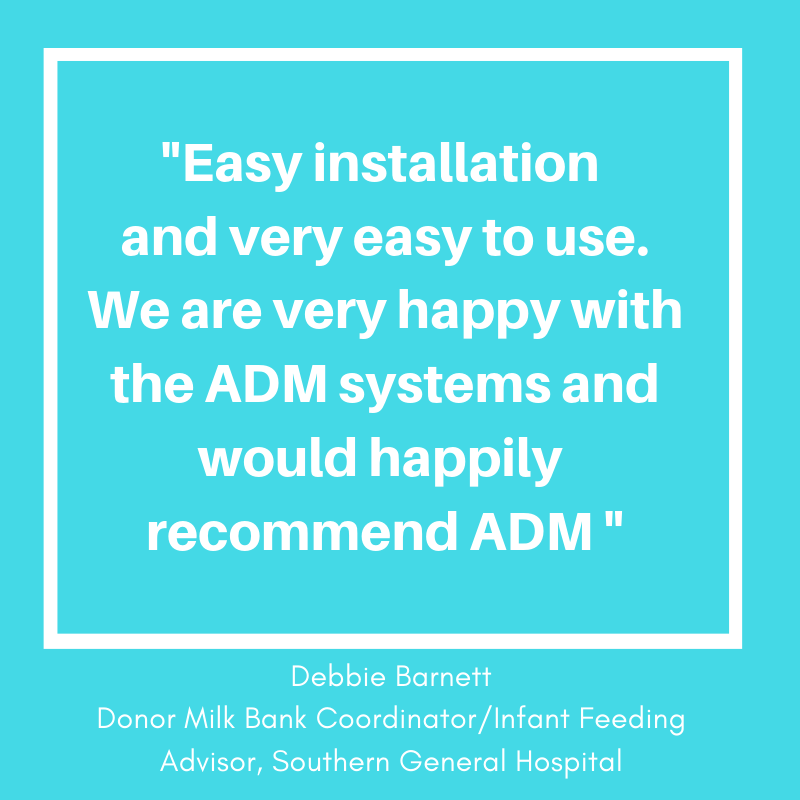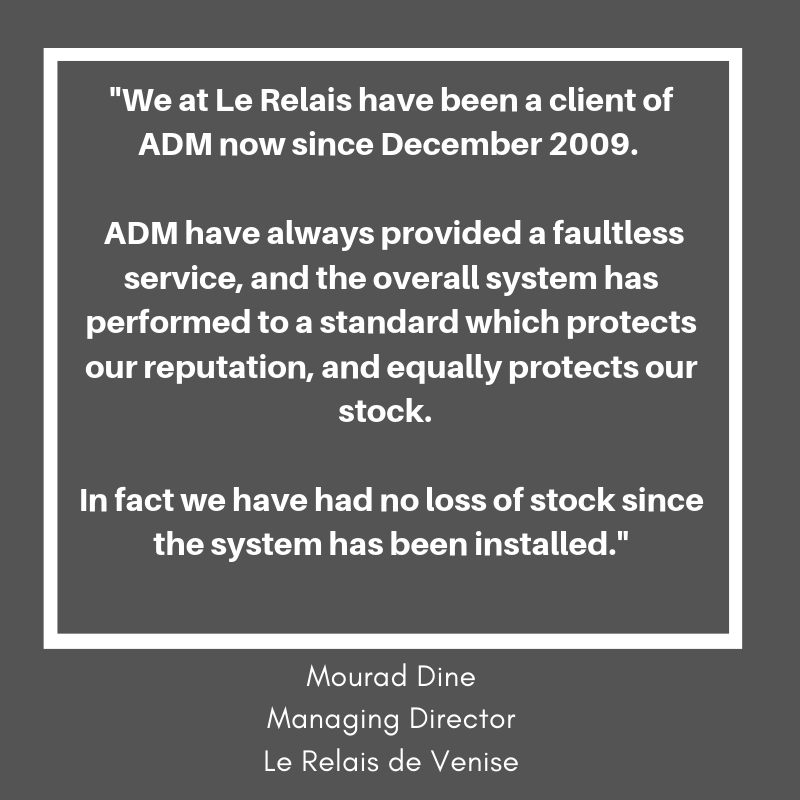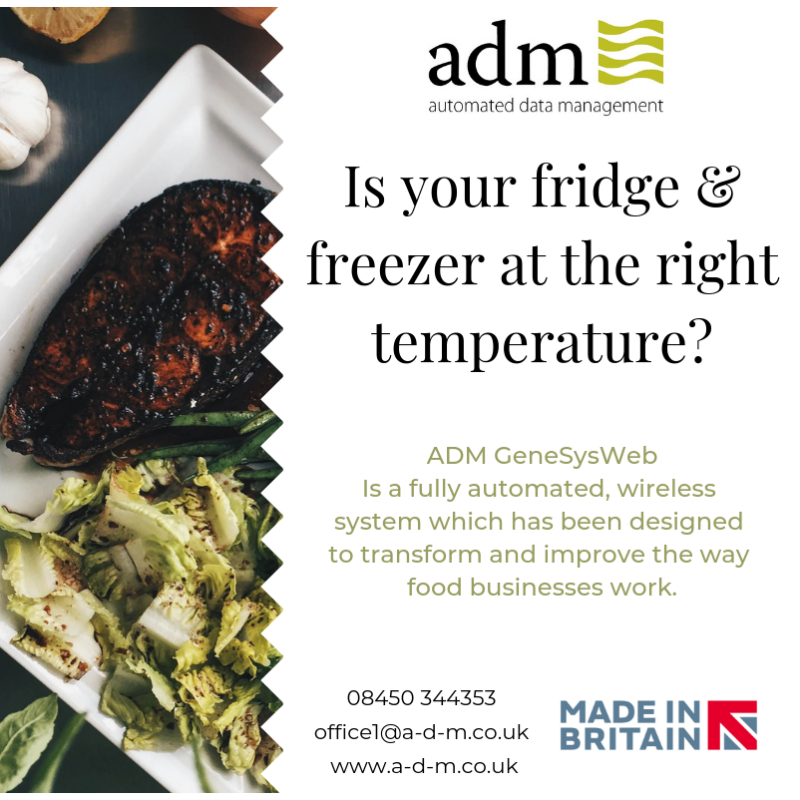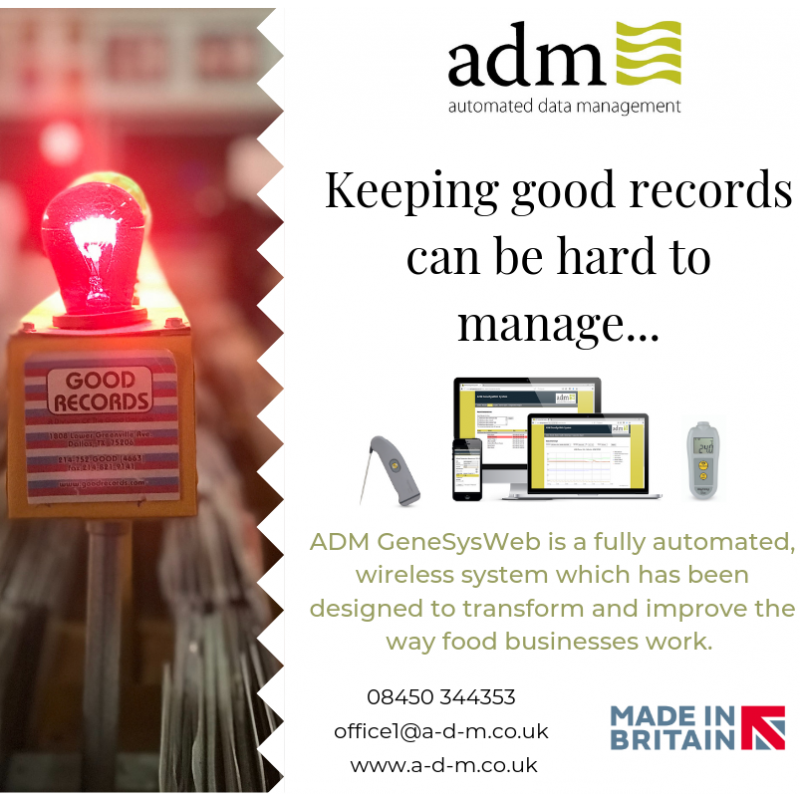 Product Buying Options
Additional Sales Information: Wireless temperature monitoring systems are essential components in sectors from hospitality and food safety to scientific, pharmaceutical and healthcare.
Product Description
The ADM GeneSysWeb wireless monitoring system enables our wireless applications to be utilised across a wide range of industry sectors and facilities, especially where compliance and accreditations are essential to day to day operation:
• Hospitality – End to end monitoring of temperatures for delivery, sampling and refrigerated storage – HACCP
• Pharmaceutical – Drug storage and distribution – MHRA and GDP
• Laboratory – Samples and specimens – HTA MHRA GLP
• Legionella – ACOP HSE
• Care Homes – Comfort and Safety Legionella ACOP HACCP
• Blood storage – BSQR MHRA
• Validation and Mapping - GDP MHRA
System Outline
• Data received by base stations operating with LAN or GSM
• Data transmitted utilising radio frequency 433MHz ISM band
• Pre set selected parameters for breached values generating alarms using email and SMS
• Transmitters powered by one 3.6v battery, providing up to 5 year battery life
• System has low battery indicator alarms
• Internal on board rechargeable batteries providing up to 4 hour operation in the event of mains power failure.
• Other applications
• Relative Humidity
• CO2
• Air Pressure and differential air pressure
• Ultrasound distance monitoring (Flood control)
• Infra-Red Temperature (EG Desk utilisation)
• Door open/closed.
Applicable Product Categories
Manufacturer Profile
Automated Data Management Ltd
Technology / Components
Other products available from this manufacturer