RapidFit
Manufactured by Rearo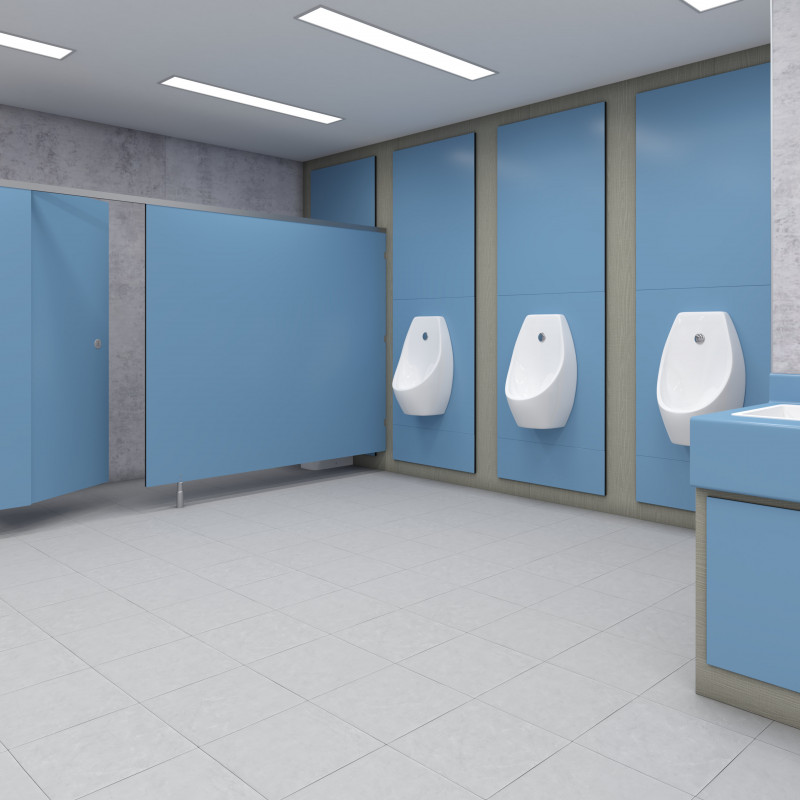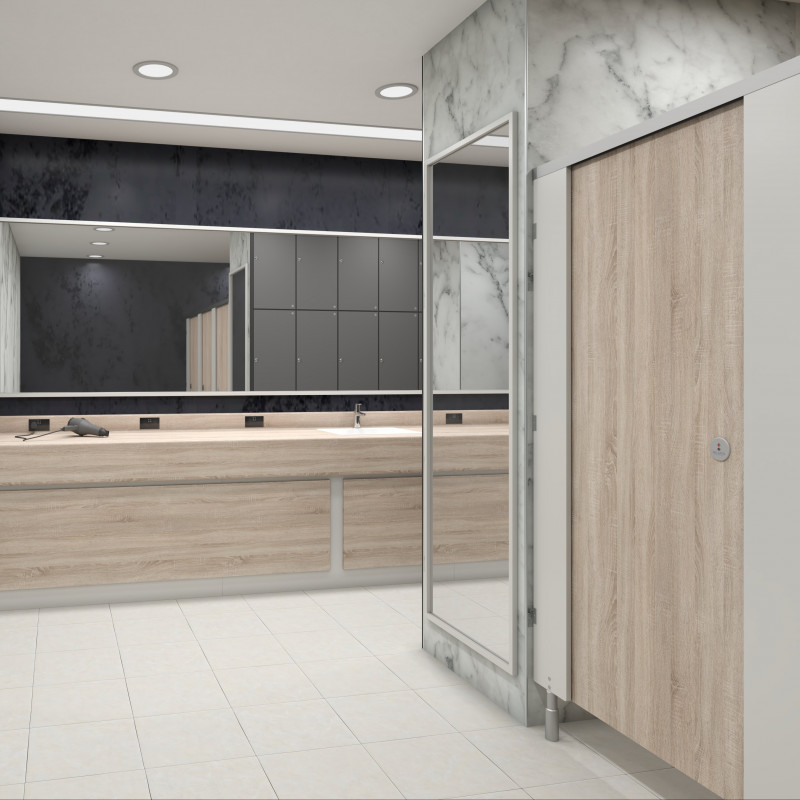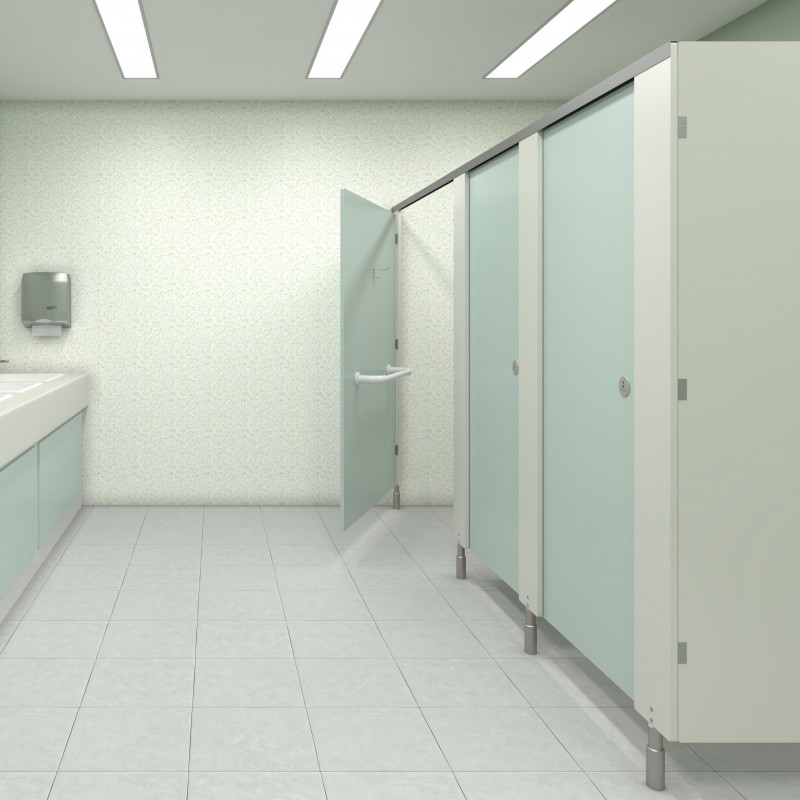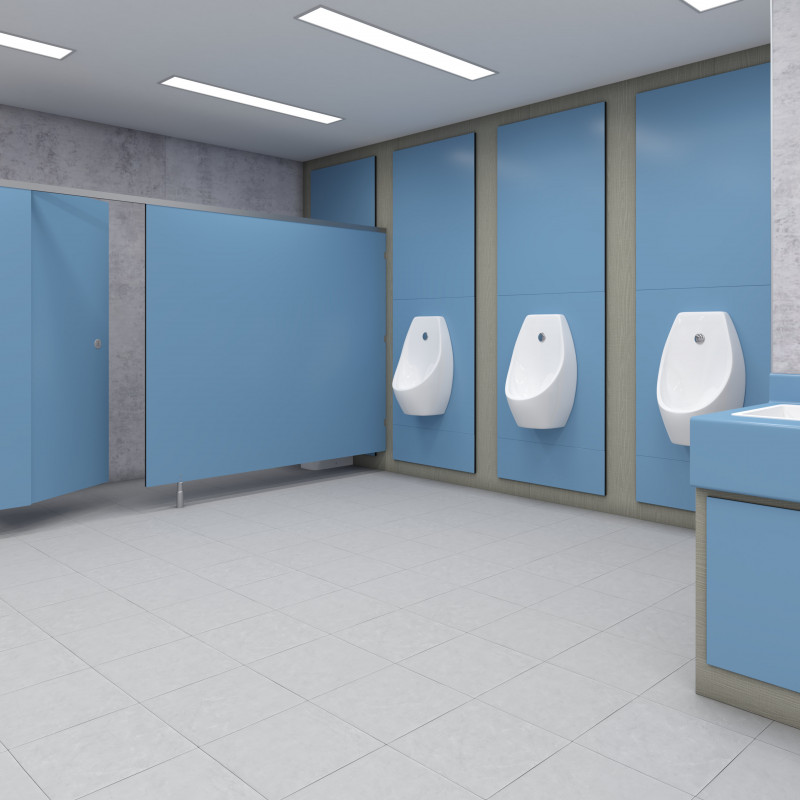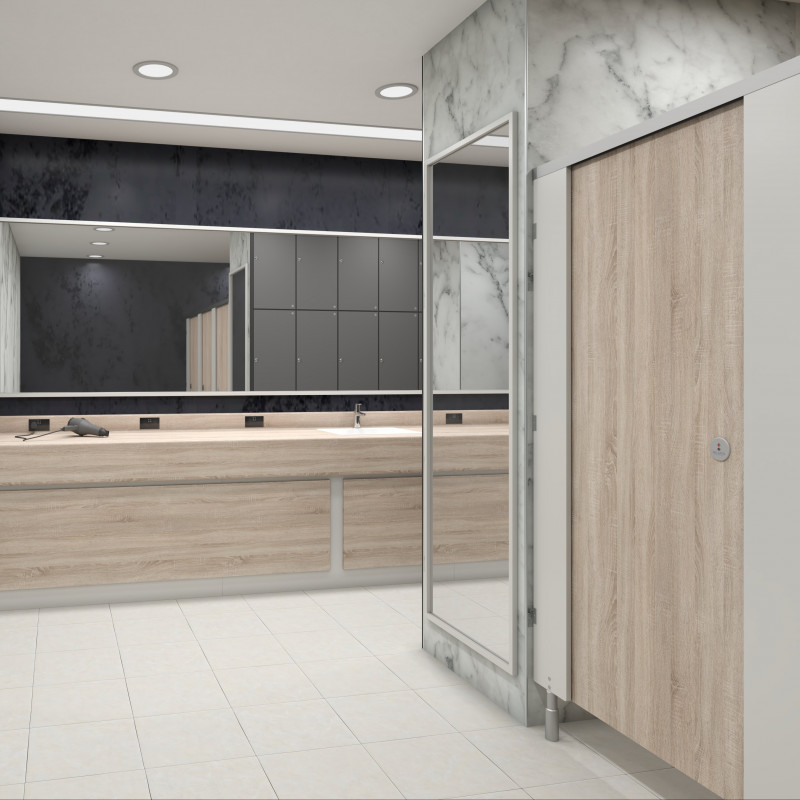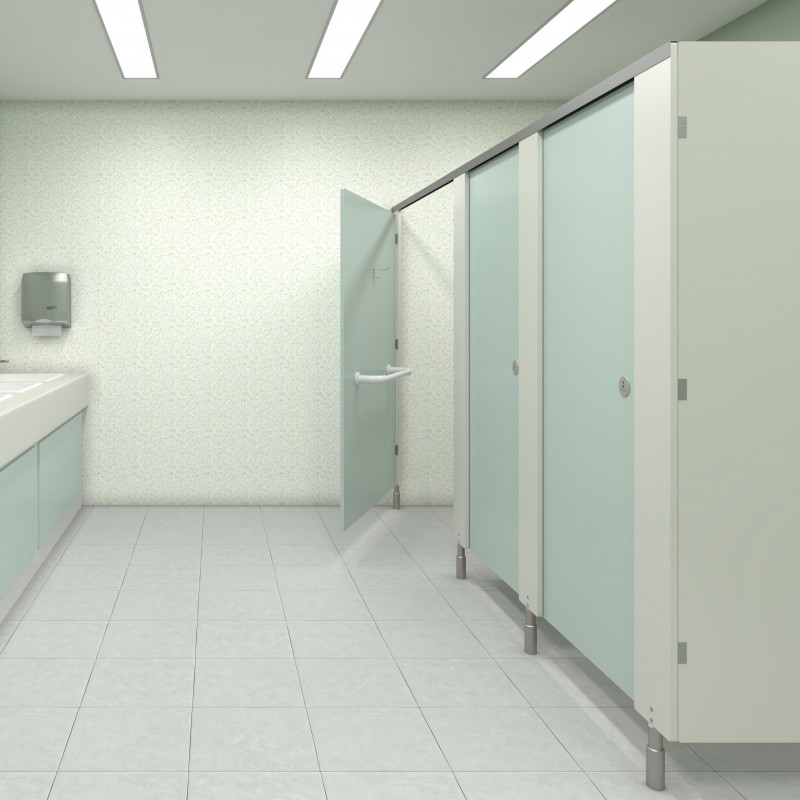 Product Buying Options
Additional Sales Information: Email: commercial@rearo.co.uk
Product Description
About the Rapidfit Range by Rearo

RapidFit by Rearo is an instant solution to washroom surfaces. Designed to accommodate timeconstrained commercial washroom projects, with no bespoke requirements, Rearo's 'off-the-shelf' RapidFit range is the perfect, fast solution for projects requiring toilet cubicles, IPS or vanity units.

Particularly popular within school toilets, office spaces and the hospitality sector, Rearo cubicles are supplied as a flat pack, with all RapidFit components available to buy individually to allow for a variety of install possibilities.

RapidFit toilet cubicles can easily adapt to the required layout within any washroom environment, making them a popular choice for both corner spaces and smaller areas.

Accommodating moisture prone, humid and wet environments, RapidFit toilet cubicles, vanities, and IPS are available in either an MR MFC or Compact Grade Core.

Supported by a five-year guarantee, Rearo recommends MFC for light to medium traffic spaces such as offices. However, for higher traffic areas, requiring a little added durability, Rearo recommends the RapidFit Impact range. Completely water resistant, this solid grade laminate core is a popular choice for wet environments such as leisure centres and education facilities such as secondary schools. RapidFit Impact is backed by a comprehensive ten-year guarantee.

Rapidfit is Made in Britain in Rearo's Glasgow based headquarters and manufacturing facility.
RAPIDFIT MFC

Toilet Cubicles and Vanity Units are available off-the-shelf, whilst IPS is a made to order item.

Suited to areas of light to medium use, such as offices, the 18mm MR MFC (moisture resistant Melamine Faced Chipboard) material offers a cost-effective washroom solution. Composed of an engineered mix of woodchips and resin, this core is moisture resistant furniture grade, making it perfectly suited to humid environments. Combining a dense outer core for impact with a coarse inner core for fixing strength and stability, RapidFit MFC is an ideal industry standard product.

Each RapidFit MFC product is supported by a 5 year guarantee.
RAPIDFIT IMPACT

Toilet cubicles are available off-the-shelf, with IPS and vanity units made to order.

For areas with high volume traffic, such as schools and bars, Rearo recommend 12mm Compact Grade material. Manufactured from several layers of craft paper, impregnated with thermosetting
resin, and featuring two decorative sides, RapidFit Impact offers strengthened technical properties. The board is non-porous and therefore, 100% waterproof, making it ideal for humid environments. Extremely hardwearing, it is also impact resistant.

RapidFit Impact's heightened specification gives it a longer guarantee period of 10 years.

The Décor Range

Washroom design plays a vital role in the overall appearance of a client's company branding and have a lasting impression on visitors - that is why Rearo offers a dedicated core range of nine high pressure laminate décors within the commercial washrooms range.

The RapidFit finishes have been hand selected by the Rearo design team, with colours and textures chosen to ensure compliance with The Equality Act, and future proofed for a minimum of three years. The colour choices take into consideration the needs of people with disabilities, including visual impairment, by ensuring neighbouring expanses of colour, such as walls and doors, are clearly distinguishable by using contrasting colours. The décor range also takes into consideration three key elements any specification may be looking for – harmony, functionality, and refined aesthetics.

The nine RapidFit décors can be used in combination across both MFC and Impact ranges. Offering a selection of flat Pantones and authentic woodgrains, clients can choose a cool, calming colour scheme or a warm, earthy palette to suit a wide range of commercial projects.
Whether you are looking for changing cubicles, shower cubicles or toilet cubicles, Rearo encourages clients to take advantage of a free sample service to assist with any specifications. Sample packs include all laminates within the RapidFit range. Plus, offcuts of Compact Grade and MR MFC core. Click here to order samples.

See www.rearocommercial.co.uk for further details.
Applicable Product Categories
Manufacturer Profile
Rearo
Building & Construction / Construction
Other products available from this manufacturer