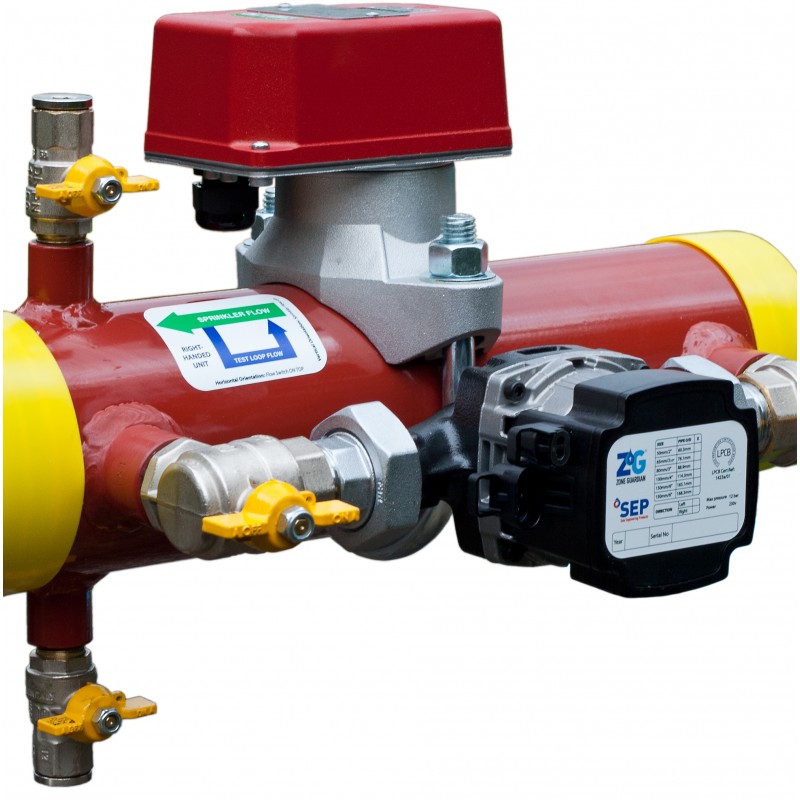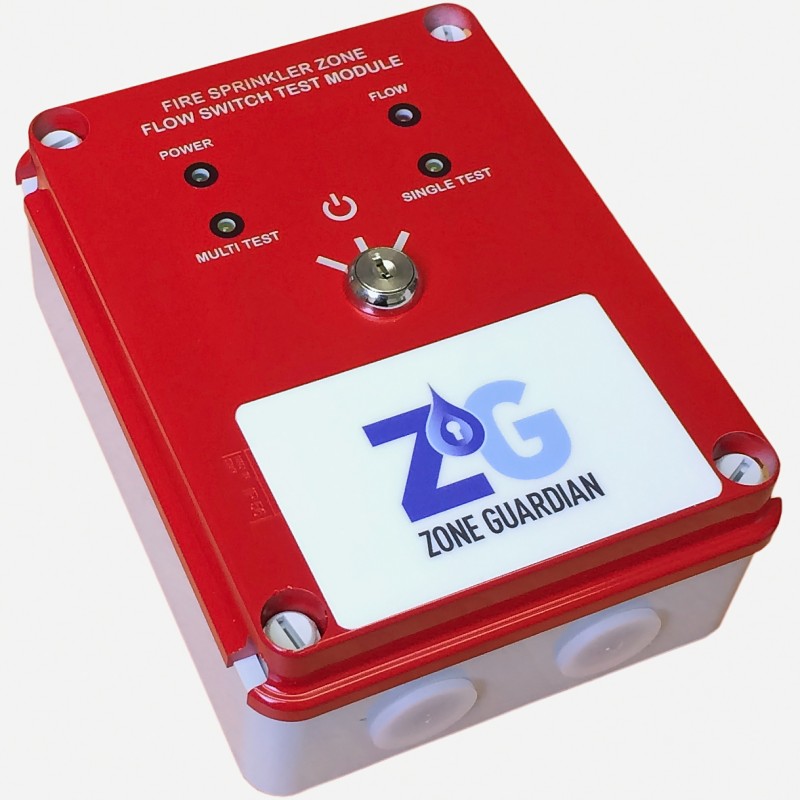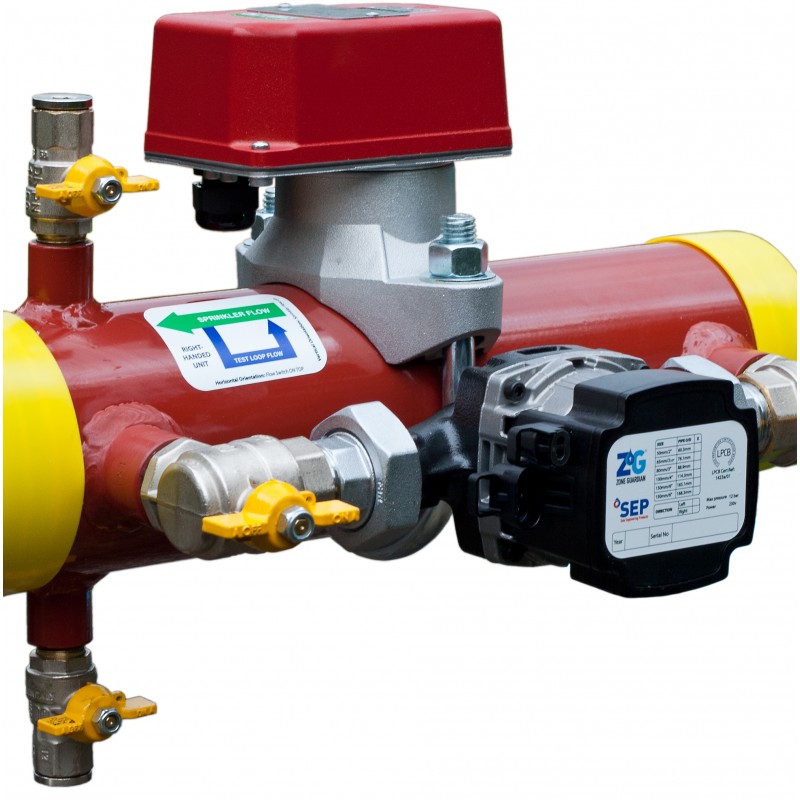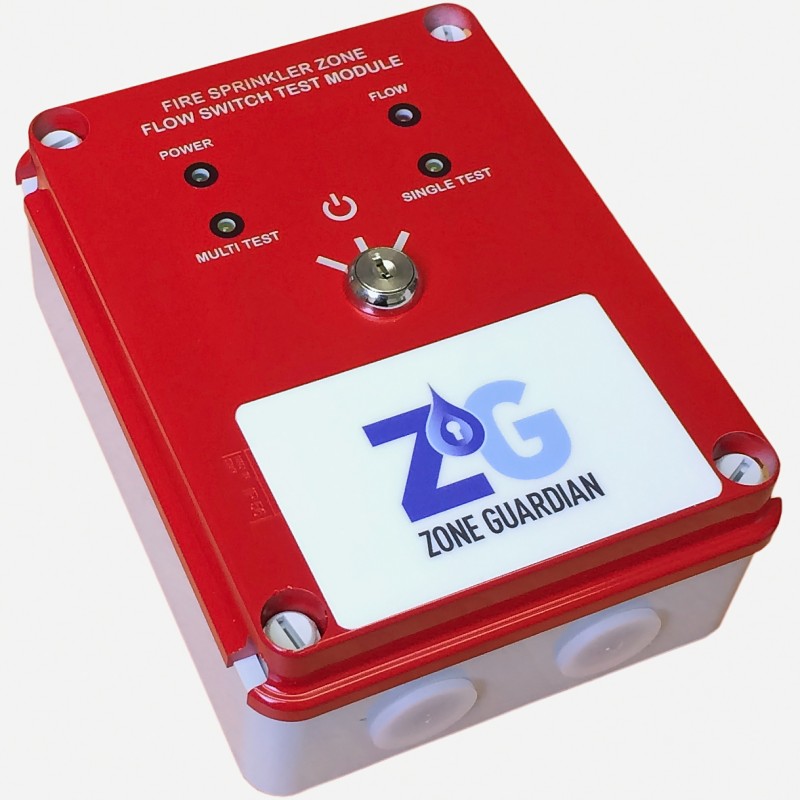 Product Buying Options
Additional Sales Information: Please contact us by email (info@saleengineering.co.uk) or telephone (+441614281180)
Product Description
SEP's ZONE GUARDIAN allows the mandatory quarterly testing of a wet-pipe fire sprinkler system's waterflow detector (flow switch) to be carried out remotely, saving both time and cost for end-users and fire sprinkler maintenance contractors.
The unit ensures zero wastage of water by the use of an artificial water flow created using a high-efficiency self-venting circulator pump manufactured by a global supplier.
ZONE GUARDIAN is approved by both LPCB and FM, and is available in pipe sizes from 2"/50mm up to 6"/150mm and includes - as well as the circulator pump - a Potter VSR vane-type flow switch with adjustable retard and ball valves for vent, test and pump isolation, all mounted on a 450mm long BS EN 10255 coated pipe with grooved connections each end.
An electronic key-operated Test Module is included to allow testing of both the local and any interconnected (via the local Test Module) waterflow detectors remotely from the pipework.
Applicable Product Categories
Manufacturer Profile
Sale Engineering Products Ltd
Engineering / Components