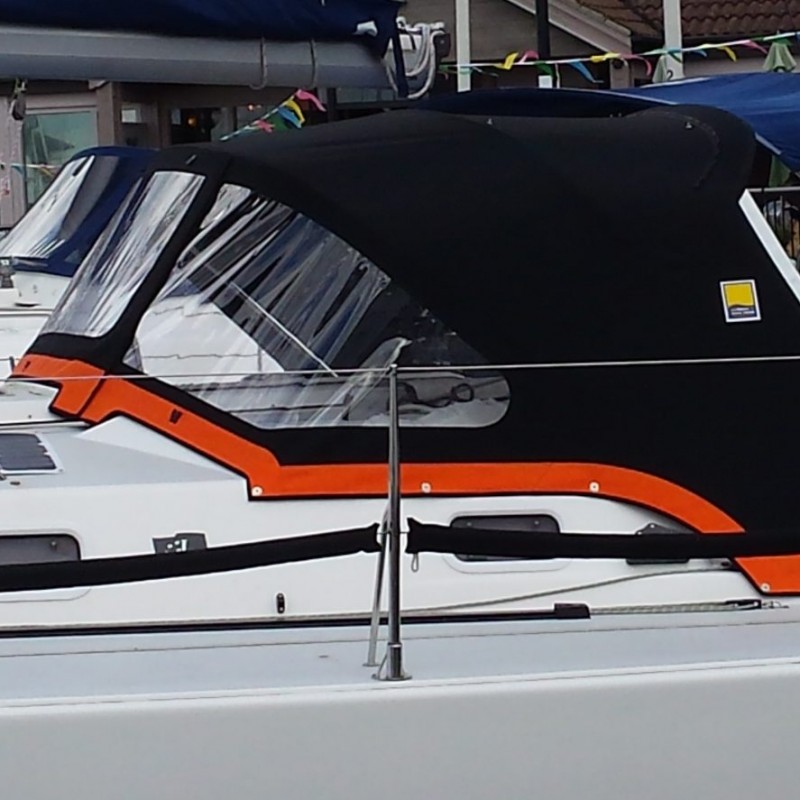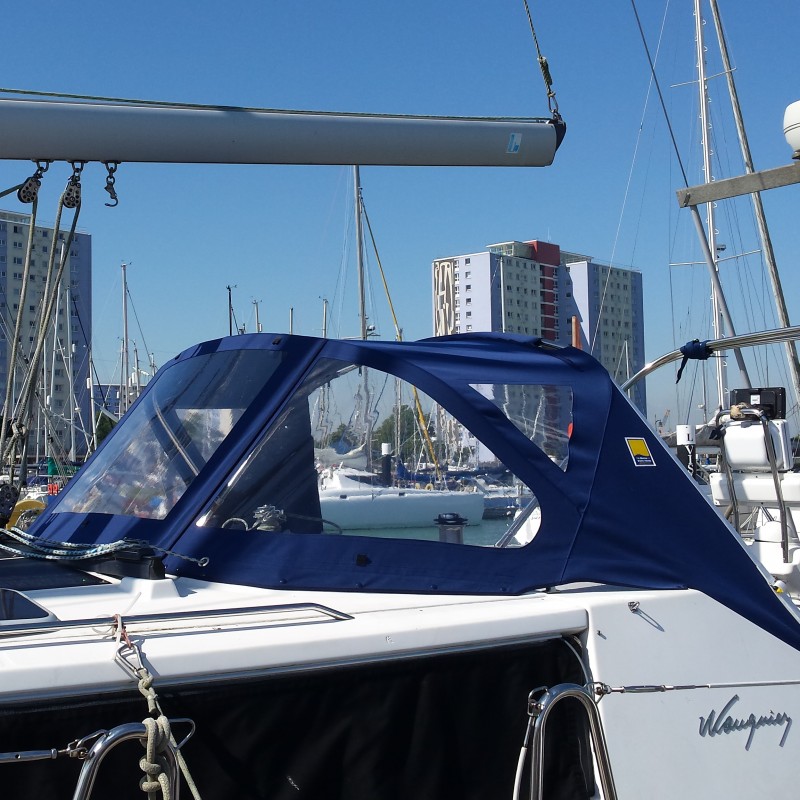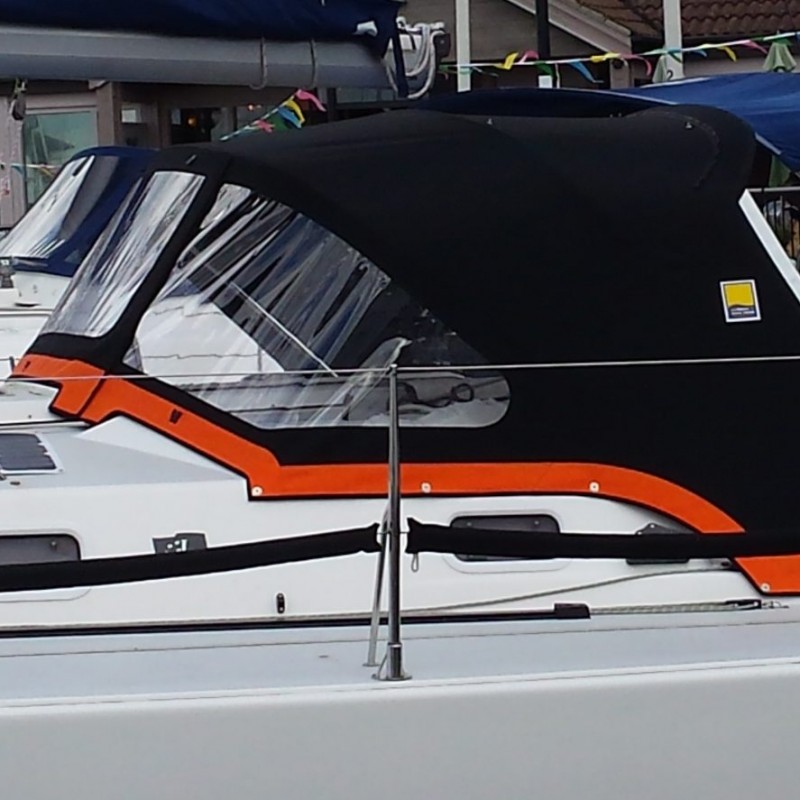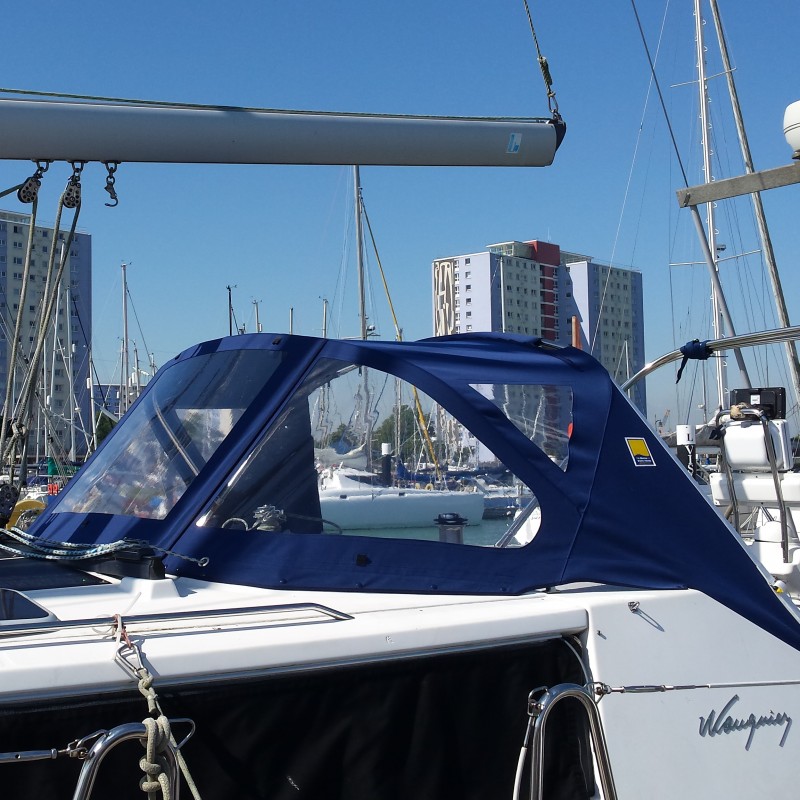 Product Buying Options
Additional Sales Information: All of our products are bespoke and are made to order. You can request a quotation by either giving our experienced and friendly sales team a call or by filling in our online quotation form. Details for these options can be found above.
Product Description
The C&J Marine Sprayhood is modern, versatile and above all, innovative. Not only is it the perfect stand-alone product, but it also provides the foundations for further adaptations of C&J Marine top-of-the-range covers that will transform the Sprayhood into a first-class multi-functional system.
Providing a robust and sturdy structure to the C&J Marine Sprayhood is the framework; manufactured from a strong, marine-grade, high-quality stainless steel. This framework provides exceptional stability along with the very distinctive C&J Marine profile. Complimenting the already incomparably designed cover and framework, the attachment and tensioning methods utilised are strong, yet controllable. This enables swift and effortless assembly and stowage of the C&J Sprayhood.
The materials used in the construction of the C&J Marine Sprayhood ensure optimum use, durability and appearance. As well as a product that can be easily maintained and valeted. The highly-advanced materials, in conjunction with modern digital manufacturing techniques, enable C&J Marine to continue to remain leaders in their sector, providing a product of a consistently-superior quality.
Applicable Product Categories
Manufacturer Profile
C&J Marine Ltd
Sports & Leisure / Sports & Leisure
Other products available from this manufacturer