Droitwich Salt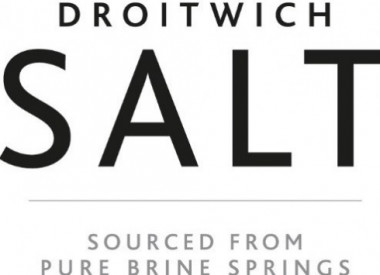 Droitwich Salt
01905 451 289 info@droitwichsalt.com https://www.droitwichsalt.com/ Buy Online
Churchfields Farm
Salwarpe
Droitwich
Worcestershire
WR9 0AH
United Kingdom

Joined Nov 2019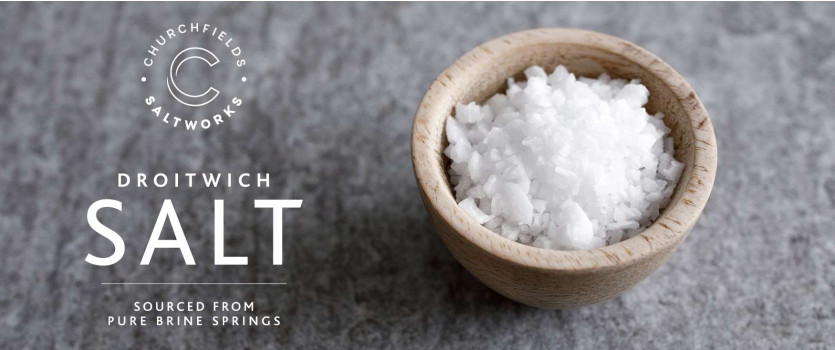 Droitwich Salt is sourced from one of the oldest and purest brine springs in the world. These brine springs have naturally existed beneath Droitwich Spa for millions of years. Today, we are once again using this unique resource to make one of the purest, natural brine spring salts in the world.
"Having both grown up in Droitwich, we are immensely proud to be part of a product revival with such local and international importance. While we are a family farming business located in the Heart of England our vision is to become a major player in the wider UK gourmet salt market and firmly position Droitwich Salt as a delicious natural alternative."
- Will & Gillian Kerton
The History of Droitwich Salt
Droitwich Salt was historically celebrated for its great purity and today this pure and natural flavour still comes through.
The salt made in Droitwich was an internationally valuable resource in Roman, Anglo-Saxon and Norman times and King John granted the town a Royal Charter in 1215 based on the importance of its brine. Droitwich Spa was subsequently one of the most prosperous towns in medieval times right through to the 20th century.
In the mid 19th century Droitwich Salt won international recognition and as stated on the historic label* was awarded a 'Premier Class No 41' designation. Today, the salt is harvested by hand at Churchfields Saltworks where the gentle process of crystallising the natural brine to pure salt is done using renewable energy. We are proud to have been featured on the BBC several times, including Back to the Land with Kate Humble. You can watch a clip here.
A Brief History of Churchfields Farm
Churchfields Farm has been owned by the Davies family for over 100 years and is currently run by the fourth generation. We are located in the village of Salwarpe, near Droitwich in Worcestershire. Back in 1913, the farm was 45 acres and home to a herd of 15 dairy shorthorns. The farm has now grown to 350 acres and diversified. The family established Churchfields Farmhouse Ice Cream in 2004, then expanded again in 2017, launching Churchfields Saltworks.
Award Winning Products
We are very proud that all of our salt flavours are award-winning. Today, you can find Droitwich Salt at over 100 stockists around the country.
2017
Churchfields Saltworks founded
Winner of Visit Worcestershire Awards For Excellence – Best Food Producer
2018
Great Taste Award one star for Droitwich Salt
Gold Award for Best New Product, Ludlow Food Festival – Coastline Droitwich Salt
Gold Award for Best New Product, Ludlow Food Festival – Charcoal Droitwich Salt
Gold Award for Best New Product, Ludlow Food Festival – Sea Truffle Droitwich Salt
Silver Award for Best New Product, Ludlow Food Festival – Beech Smoked Droitwich Salt
Winner, Best Sustainable Business Worcestershire 2018 – Tourism Awards Hereford & Worcester
2019
Great Taste Award one star for Charcoal Droitwich Salt
Great Taste Award one star for Coastline Droitwich Salt
Quality & Safety
Our manufacturing process is HACCP controlled and all of our products are fully traceable. We are very proud to be Happerley Transparent, a supplier transparency scheme to show our customers exactly where their food is coming from. If you've ever wondered where the ingredients that go into Droitwich Salt come from, you can just have a look.
We are a SALSA certified manufacturer. SALSA stands for Safe and Local Supplier Approval; a nationally recognised food safety certification scheme for small businesses which demonstrates robust and effective food safety standards.