VOOM Nutrition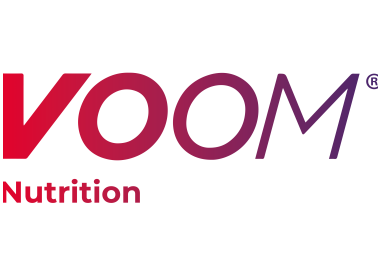 VOOM Nutrition
01524782727 info@voomnutrition.co.uk http://www.voomnutrition.co.uk Buy Online
The Launchpad, 1 Well Lane
Yealand Redmayne
Lancashire
LA5 9SX
United Kingdom

Joined Apr 2019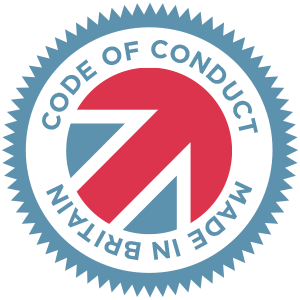 Made in Britain - Code of Conduct
VOOM Nutrition is an exciting and proven new sport energy brand from Team Nutrition. Team Nutrition have been developing and producing premium sport performance and health and wellbeing nutrition products for over 15 years. Research and Development of products has been informed by work with GB Olympic squads, health & nutrition experts and partnerships with Lancaster University Health and Innovation Campus.
In Spring 2019 VOOM Nutrition launched a range of Pocket Rocket® Energy Bars. Short chain glucose based bars, with a unique melt in the mouth texture, using stomach friendly & natural ingredients. The existing trio of bars contain at least twice the energy of standard energy gels, and are specifically designed to deliver defined performance benefits via a 4 bite/chunk portion format. The orange flavoured Beta Blast Pocket Rocket, contains Beta Alanine proven to help buffer lactic acid and caffeine to help lift energy levels. The lemon and lime flavoured Electro Energy Pocket Rocket is caffeine free, contains electroyltes to replace those lost in sweat and aid water absorption and B vitamins to help with efficient body function. The berry flavoured Caffeine Kick Pocket Rocket contains a higher amount of caffeine and taurine plus B vitamins. The addition of taurine helps stimulate brain function and the nervous system to improve cognitive performance and the ability to concentrate. This bar gives you a much needed energy boost
The new range also includes the worlds first Protein RecoverFudge® - a delicious fudge, with 10g of added whey protein, intended to post performance recovery and aid muscle repair. With an optimal 3:1 ratio of carbohydrate to protein this product is a tasty and convenient alternative to a protein shake.
Finally our Hydrate Smart drink, provides rapid hydration plus a unique VOOM cognition formula intended to provide both physical and mental boost. The hypotonic formula hydrates 40% faster than regular isotonic sports drinks. With full spectrum electrolytes to help maintain the body's fluid balance and no additives it is purposefully light and refreshing. The VOOM cognition elements help enhance mental energy, attention, alertness focus and memory.
VOOM Nutrition are delighted to be working with energised local and national retailers and distributors to offer a highly effective and alternate energy nutrition option to athletes across a variety of activities at all levels.
VOOM IN POWER UP.....!!