WDS Components manufactures components, standard parts, and machine accessories from their base in Pudsey, near Leeds. Established in 1952, the company has grown from humble beginnings to become one of the leading European manufacturers in their sector and is committed to doing everything it can to protect the environment.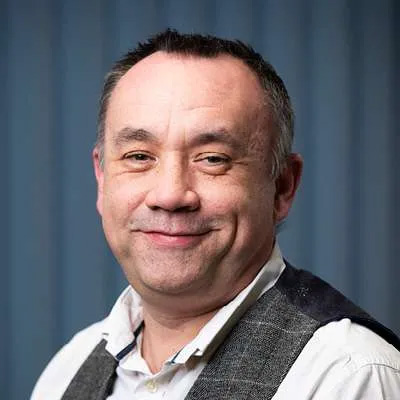 To achieve environmental improvements, WDS has implemented and maintains an Environmental Management System in line with ISO 14001:2015. What's more, the firm has committed to maintaining environmental objectives and goals with a focus on continually improving its performance, and meeting external targets, and legal requirements.
The company has taken part in the Made in Britain Green Growth programme and Mark Moody, Sales & Marketing Director (pictured) describes the experience.
How integral do you see sustainable business practices to the future of your business?

It will become very integral to everything we do, as an SME it must be commercially viable to do so, and we can see that by putting this higher on our agenda and focussing on it we can not only achieve commercial savings and operational efficiencies, but we should be doing it because it is the right thing to do.

To what extent does your approach to sustainable business set you apart (in your sector)?

As a UK manufacturer, we have a greater impact than many others in our sector who purchase from overseas, either directly or indirectly. We hope to increase the range of manufactured items in the UK and reduce our carbon footprint in doing so. With a sustainable approach to manufacturing and sourcing, we aim to become leaders in our sector. We hope it helps us stand out and demonstrates to our customers and our colleagues that we are a forward-thinking, proactive business that cares for our people and our environment. We intend to incorporate sustainability into future product development and offer customers more choices, and more information about the environmental impacts of our products to enable them to make more informed decisions. We're aiming to steal a march on our competitors, and we hope that we can help change our industry and make the manufacture and supply of components and spare parts more sustainable.
What are the advantages of doing business sustainably?

There are many advantages. Improving efficiency means we are using less energy which is a great message for sustainability and our carbon footprint, but it has commercial benefits too. It can reduce operational costs, which means we can sustain margins and remain competitive. By taking advantage of the latest technology in machining we can produce goods at night when the demand on the National Grid is lower. We're aiming to reduce the amount of print we produce, thereby saving paper, and reducing waste. We recycle our cardboard and paper and reuse them in our packaging where we can, which has the added benefit of reducing waste and saving money on packaging material. By doing this all in-house, it also reduces the delivery costs of packaging materials. We've also installed LED lights, which have had the benefit of reducing costs, as well as improving the lighting quality within our factory and offices for the wellbeing of our staff.
How have you engaged your team members/supply chain/other stakeholders around the Green Growth Programme, if at all?
The Green Growth programme is being shared and discussed with our Sustainability Task Force, which has representatives from all departments. We discuss what we can do, and how to improve our scores in each pillar. We'll use the Green Growth logo in our marketing to show our commitment both internally and externally.
What advice would you give to Made in Britain members as they progress on their sustainability journeys?
Be honest, and don't try to do everything at once. Take the easy wins before committing to large-scale change. Most important of all is trying to encourage as much buy-in as you can get from your team, to ensure everyone is on board.
Made in Britain's Green Growth Assessment provides your business with a benchmark, so you can understand the progress your business is making in its sustainability journey. You can empower your business by joining the Made in Britain Green Growth programme. We'd love to talk to you.