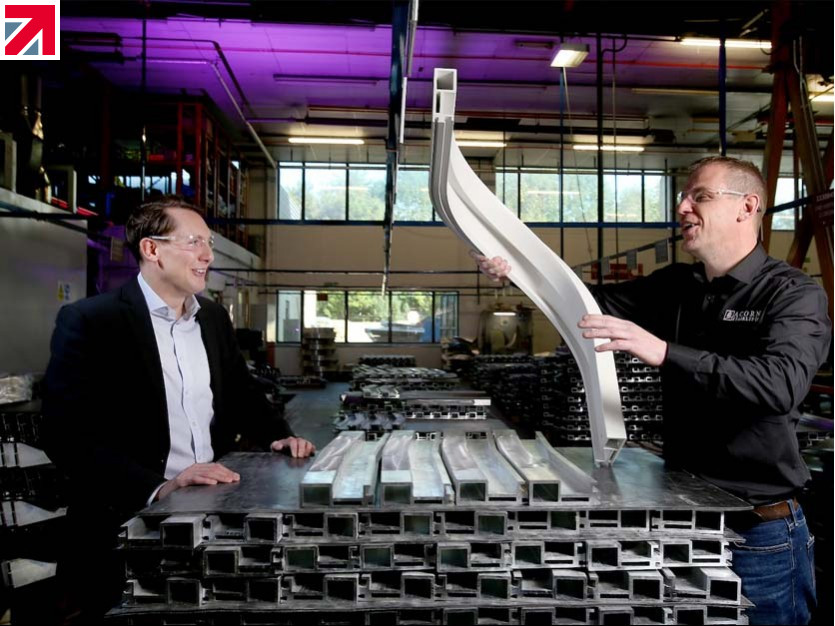 Yorkshire-based Acorn Stairlifts is proud to help launch Bradford Manufacturing Weeks 2020 – a regional event inspiring young people to take up rewarding careers in modern manufacturing.
Organised by Bradford Chamber of Commerce, the annual initiative brings together manufacturers, schools and young people through activities which usually include factory tours, work experience, seminars, exhibitions and learning events at participating manufacturers' premises. However, due to the current covid-19 restrictions, the 2020 event – running from October 5th to 16th – has had to adapt, just as many of the manufacturers taking part have done. This year's activities are staged entirely online, with more than 40 manufacturer events spread across the 10 days.
They include 'webinars' (online seminars), virtual factory tours, online presentations and Q&As, plus 'Manufacturers Live' and 'Apprentices Live' online events. All are designed to give young people a taste of what it's like to work in the manufacturing sector, along with information on how to get their careers started.
A virtual launch event featured an exclusive look behind the scenes at Acorn Stairlifts' factory at Steeton, West Yorkshire, thanks to a video created in-house by the company's manufacturing manager, Andrew Longthorne. He also introduced online attendees to key members of the 350-strong workforce at Steeton, who help produce around 70,000 stairlift each year, two-thirds of them for global export.
Acorn Stairlifts was founded in Bradford in 1992 and although sustained growth meant a move out of the city itself, the business remains firmly rooted within Bradford Metropolitan District. It has manufacturing plants at Shipley and Steeton, building straight and curved stairlift rails, while its UK head offices are also located on Steeton's Millennium Business Park, adjoining the factory.
Less than 30 years since its foundation, Acorn is now a global business – the world's biggest dedicated solely to the manufacture, sale, installation and maintenance of home stairlifts. It has operations throughout Europe, Australia, New Zealand, South Africa, Canada and North America, where Acorn is the established brand leader, but all its stairlifts are manufactured in Britain.
"That's why we're so passionate about manufacturing," said Andrew Longthorne, "and keen to be involved with Bradford Manufacturing Weeks and other events which promote British manufacturing and inspire the next generation of engineering talent."
Andrew's video features some of the manufacturing processes at Acorn's Steeton factory, which produces the company's patented FastTrack® curved stairlift rails. This system of interlocking rail sections, assembled on-site in a customer's home, has slashed the waiting time for curved stairlift installations. It is just one of the industry-leading innovations which have made Acorn a world-leader in home stairlifts and a global flag bearer for British manufacturing.
• For more about Bradford Manufacturing weeks 2020 click here, and to watch the video featuring Acorn Stairlifts' Steeton manufacturing operation, click here.
Find out more about Acorn Stairlifts on its Made in Britain member profile page.
Find out more about Acorn Stairlifts on their member profile page here