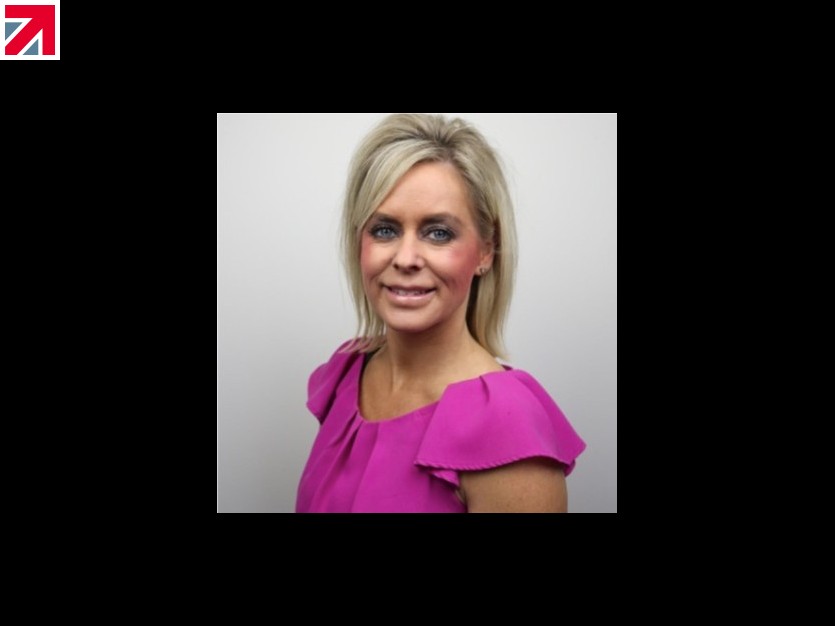 NeedleSmart, a globally unique solution to needle safety, sustainability, and closed loop data, today announced it is entering a new co-development partnership with Alder Hey Children's NHS Foundation Trust, one of Europe's leading paediatric healthcare institutions.

Through this alliance, Alder Hey will work directly with NeedleSmart as they bring forward their multi-facetted hardware and software solutions to the healthcare markets.

Alder Hey will work alongside the team at NeedleSmart in a co-development plan that consists of three phases:

- Clinician and patient safety enhancement
- Sustainability to recycling pilot
- Clinical workflow and data transactions

The NeedleSmart PRO, NeedleSmart's flagship product, uses unique and patented technology to take a used and contaminated hypodermic needle immediately after use and in just 6 seconds, heats the needle to in excess of 1300°C. At that precise moment, the NeedleSmart PRO compresses the needle, reforming it into a safe "ball" of metal at the end of the syringe. The resulting "non-sharp" is free from virus and bacteria, and with no needle in sight, what was a hypodermic needle is no longer capable of becoming another Needle Stick Injury (NSI).
Alongside the immediate safety enhancements to clinicians, using the NeedleSmart PRO product may well be about to form the cornerstone of a cutting-edge program of sustainability that may in the medium term offer the possibility of recycling in a market that is currently entirely carbon positive.
The final piece to the NeedleSmart puzzle is the introduction of their data agnostic software platform CWS and DVS (Clinical Workflow System / Digital Vaccination System). DVS is just one of the many possibilities presented by CWS, a software platform built around digitising the clinical event at the exact moment the needle is destroyed, allowing a unique, data neutral record to be created in real time that can be pushed directly to any medical record software.
NeedleSmart will work with the innovation team and wider clinical teams at Alder Hey to ensure the product adds real value to the clinical environment, offering efficiencies and benefits wherever possible.

Claire Liddy, Managing Director of Innovation at Alder Hey Children's NHS Foundation Trust said:
"At Alder Hey we want to ensure that we are always sitting on the leading edge of clinical innovation. In the case of NeedleSmart, we have found a product solution that offers a number of innovation drivers to build from. The team at NeedleSmart are constantly challenging conventional thinking around sharps disposal and what benefits could be achieved at that moment.

"We want to ensure we are associated with businesses that have the potential to make a real difference. NeedleSmart is one such business, at a time when co-worker safety, sustainability, and innovation are so important, disruptive technologies have a critical role to play. We have been assessing the viability of NeedleSmart in the background during our first Covid-19 vaccination program and look forward to working together on a more formal basis".

Cliff Kirby, CEO of NeedleSmart, said; "Coming from a product development background, I know all too well that any product only succeeds with the blessing of the end user. This ethos sits at the centre of the Alder Hey Innovation Centre and we are really excited to work with the team on a co-development strategy that could have such a huge and positive impact in the medical environment. Having watched the team at Alder Hey deliver the first round of Covid-19 vaccinations, it is an absolute privilege to be associated with an organisation who quite clearly take a challenge head on and deliver a solution in a way that is second to none. Alongside this, we have been blown away by the enthusiasm and ideas brought forward, not only with regard to safety but equally to the wider sustainability target of carbon net zero by 2032 within the NHS. This partnership represents a huge step forward for NeedleSmart".

To enquire or learn more about NeedleSmart's solutions, please contact julie@needlesmart.com or visit www.needlesmart.com

NeedleSmart is market leading, patented needle destruction technology engineered in the UK with offices in Knowsley, Merseyside, and Pittsburgh, Pennsylvania. Their award-winning NeedleSmart PRO needle destruction device has achieved FDA approval as a Class II medical device, being the first UK company to achieve FDA 510(k) approval (Class II for Sharps Needle Destruction Device (NDD)).
As well as contributing to the reduction of needlestick injuries and their consequential costs, the NeedleSmart process has the potential to reduce the cost and increase efficiency of used needle disposal. NeedleSmart's innovative technology also offers the opportunity to move hypodermic needles, syringes and consumables associated with the injection/vaccination process, away from conventional sharps bins to a solution that allows recycling to become a possibility. NeedleSmart technology compresses the needle, significantly reducing the needle footprint leading to a minimum of 50% increase in needle count per sharps bin.
After the unexpected Covid-19 pandemic and the mass vaccination programme that followed, NeedleSmart's DVS (Digital Vaccination System) was created to support mass vaccination programmes, digitalising the vaccination process with every detail being automatically recorded in the cloud. DVS delivers a single solution that can coordinate every individual vaccination initiative into a single, coherent vaccination programme.

Alder Hey Children's NHS Foundation Trust provides care for over 330,000 children and young people every year. Alder Hey delivers clinical excellence for all children, for routine illnesses as well as very complex and rare conditions.

One of four stand-alone children's hospitals in the UK, it is a national centre for neuro and craniofacial surgery, a regional centre for burns injuries and a Centre of Excellence for children with cancer, heart, spinal and brain disease. Alder Hey as an NIHR funded Clinical Research Facility (CRF) that specialises in the design, and delivery, of early phase drug trials in children with a wide range of conditions.

The Trust is one of only four epilepsy surgical centres in the UK and one of only two accredited major trauma centres in the North West. Alder Hey is also a respiratory Extracorporeal Membrane Oxygenation (ECMO) surge centre and is the referral centre for the treatment of congenital heart defects in North West England, North Wales and Isle of Man. It became the first UK Centre of Excellence for Childhood Lupus in 2010.

Alder Hey is the first accredited Investing in Children hospital in the UK. It has a dedicated patient experience programme which includes the award-winning Alder Hey Arts involving music therapy, dance programmes, storytelling and animation projects. It is also one of a few hospitals to have a Children and Young Person's Forum.

Alder Hey opened a new hospital 'Alder Hey in the Park' in 2015. Europe's first hospital in a park, the new facility provides a purpose-built, unique and world class healing environment for children and young people.

Alder Hey is supported by The Alder Hey Children's Charity which aims to raise vital funds for lifesaving equipment, research projects and patient experience initiatives.

For more information visit www.alderhey.nhs.uk and www.alderheycharity.org

Find out more about NeedleSmart Limited on their member profile page here