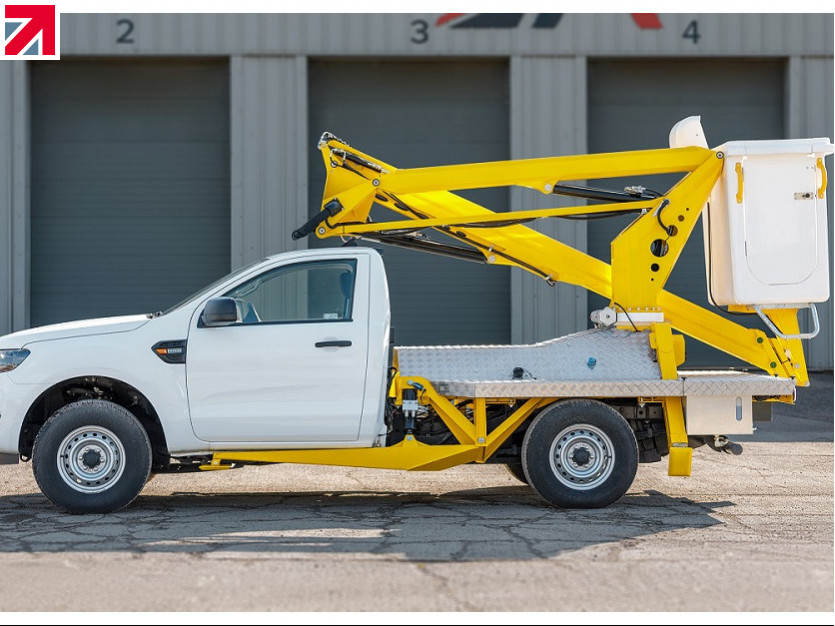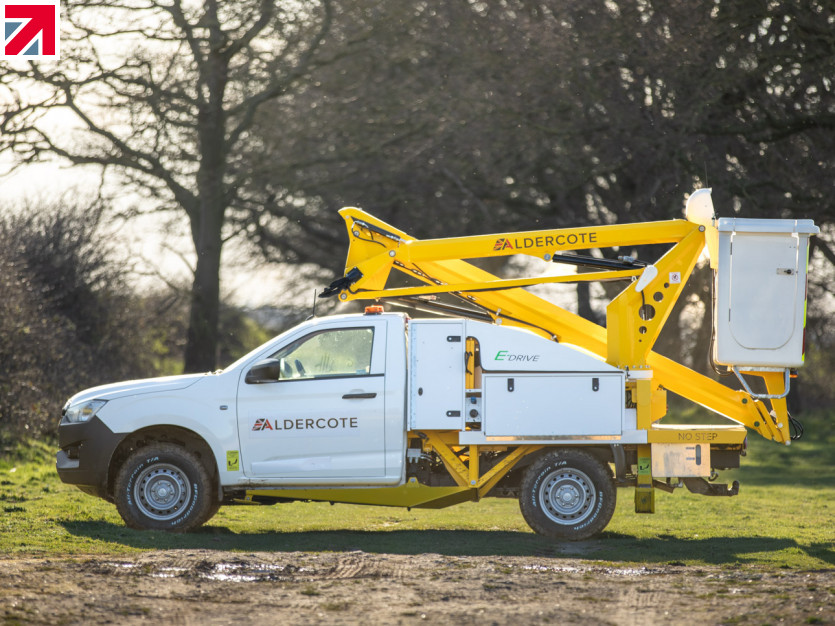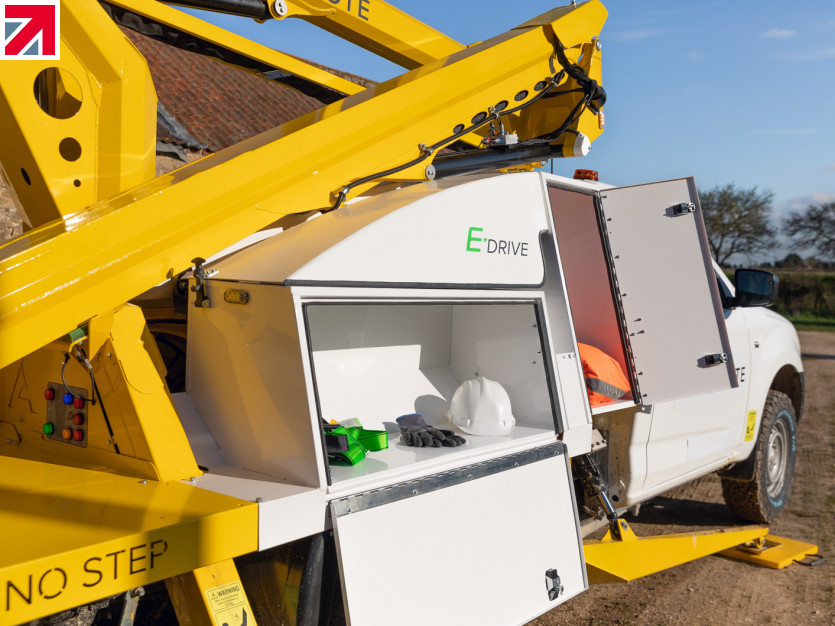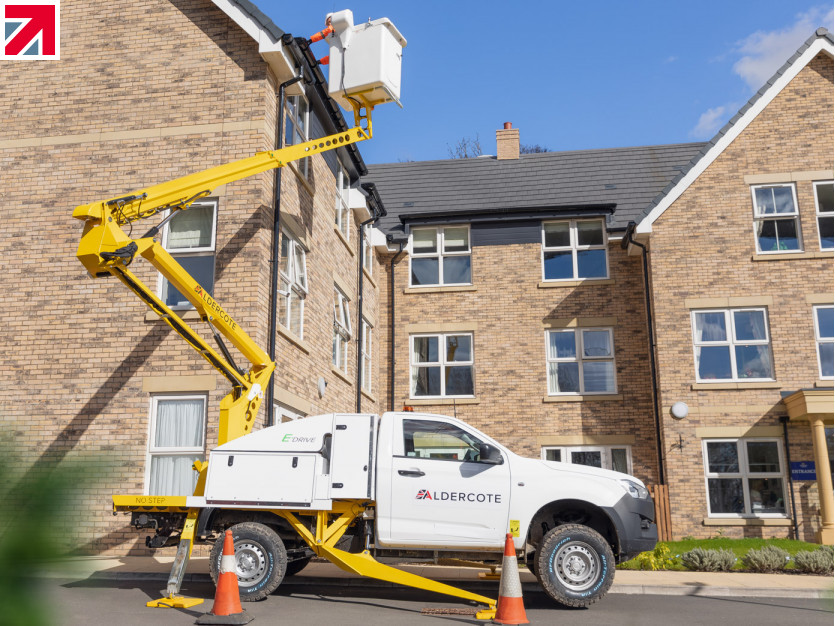 Aldercote is proud to announce its new CZ range, with the launch of its CZ140, the first platform that can be mounted to a standard GVW pickup. As with its van-mounted platforms, the new range is powered by E-Drive – a self-charging hybrid electric system, that enables operation with the ignition off, saving fuel costs and CO2 emissions.
The CZ range has models with maximum working heights of 14m, 15m and 16m, all of which can be mounted on a Ford Ranger, Isuzu D-Max, or Toyota Hilux. The CZ140 provides 6.2m outreach at a market-leading safe working load of 250kg, and a maximum outreach of 6.9m with anything less than 170kg basket load. For those requiring more storage, the Cargo option provides space and payload to carry over 300kg, without compromising the 250kg SWL.
"Thanks to our lattice subframe design, and the high-quality materials we use, our platforms are the lightest in their class," explains Marc Paish, Technical Director. "Our unique Axle Lift Front Stabiliser system takes all the load off the front wheels, eliminating uncontrolled movements and the risk of damage to the front suspension while increasing stability," he continues.
As with the company's van portfolio, Aldercote provides Remote Diagnostics as standard, allowing the service team to connect via mobile phone and provide support, if required. The basket includes insulated harness anchors for low voltage protection, and 'fit and forget' bushes are used to reduce the need for greasing.
A more sustainable option
E-Drive has been on van-mounted platforms for three years already. Now, Aldercote has adapted the technology for pickup-mounted platforms. E-Drive delivers smoother operation, millimetre accuracy, 25% higher operating speeds than conventional platforms, and can operate in Clean Air Zones without difficulty. For a platform operating for 3 hours/day for 200 working days, E-Drive will save an average 1.5 tons of CO2, and 600 litres of fuel. Of course, there will be savings made on engine services too since they will not be needed as frequently as with conventional access platforms.
Find out more about Aldercote on their member profile page here