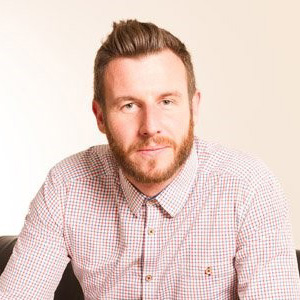 APPLELEC makes signage and display systems in Bradford. It has joined the Green Growth Programme from Made in Britain. Director Carl Eastwood (left) describes the Green Growth experience.
How integral do you see sustainable business practices to the future of your business?
As a responsible manufacturer operating in a sector with high waste material, the decision to become more environmentally conscious was initially an ethical one. However, the process soon became a key business objective when we recognised that customers are looking to do business with suppliers that care about their impact on the environment but that also provide solutions that allow them to be more environmentally friendly too. We firmly believe that sustainability will become integral to all businesses, and we wanted to incorporate this at the core of what we do.
To what extent does your approach to sustainable business set you apart (in your sector)?
Applelec began exploring sustainability more avidly in 2019 but decided to use the worldwide pandemic as an opportunity to really spend time researching the eco needs of the signage and lighting industry. The solutions we've devised, not only provide environmentally friendly alternatives to the industry but in some cases have expanded the possibilities of signage fabrication. For example, our Green Applelec LED Light Sheet is the industry's first, environmentally friendly light panel made with recycled and recyclable materials. This slimline backlighting solution, manufactured in the UK, reduces fabrication depths, saving space, costs, and raw material environmental draw, expanding its application possibilities. We are lucky at Applelec to have a team of developers and designers that are passionate about sustainability, and we strive to continue to innovate to allow us to lead the way in our industry to a more sustainable future.
What are the advantages to doing business sustainably?
There are many advantages to becoming more sustainable, from the positive environmental impact to enabling you to engage with customers on a new level, as well as reducing business operating costs. Conducting an audit of the business highlights areas such as energy use and recycling that can save the business money. We promoted internally the reduce, reuse or recycle mantra and we have found that even small steps, such as asking staff to print more mindfully and swapping disposable items for reusable ones, actually saved the business money, as well as the environment, making these transitions a no brainer for us.
How have you engaged your team members/ supply chain/ other stakeholders around the Green Growth Programme, if at all?
Applelec has declared 2022 its 'year of sustainability.' This was our eco-pledge to bring together all the talents we have here at Applelec, to see what we can achieve as a collective across 2022. This includes engaging with our supply chain to source more sustainable materials and align with programmes and resources that support us in our goals, such as joining Made in Britain Green Growth Scheme, local council initiatives, even Lloyd's bank who are supporting us too. We also partnered with non-profit community interest company 'Just One Tree' to contribute to their reforestation scheme, by pledging to plant a tree for every order we receive that includes products from our growing eco-friendly signage and lighting range. This includes our newly launched Eco Acrylic offering and Green Applelec LED Light Sheet.
We proudly promote these partnerships and memberships through our marketing to engage customers and suppliers alike with our efforts and we hope this will encourage them to engage with us to really bolster our efforts, as it is through these partnerships that we can really make a big difference.
What advice would you give to Made in Britain members as they progress on their sustainability journeys?
At first, the road to sustainability can seem quite overwhelming, however, you shouldn't let that stop you. We try and take it one project at a time, as every step we take, no matter how small, is progress for the betterment of the company and the environment and creating a sustainability team, engages staff, pools talent and ideas and helps to move projects forward.
There are also many resources out there to help you and beginning with a company assessment, such as the Green Growth Programme, is a great starting point to provide you with an understating of how your business is doing. It also highlights areas you can improve upon, given you a tangible strategy to move forward.
If you would like your business to join the Green Growth Programme, the journey starts here: https://green.madeinbritain.org/
For more information about Applelec, see the company's member profile page here.