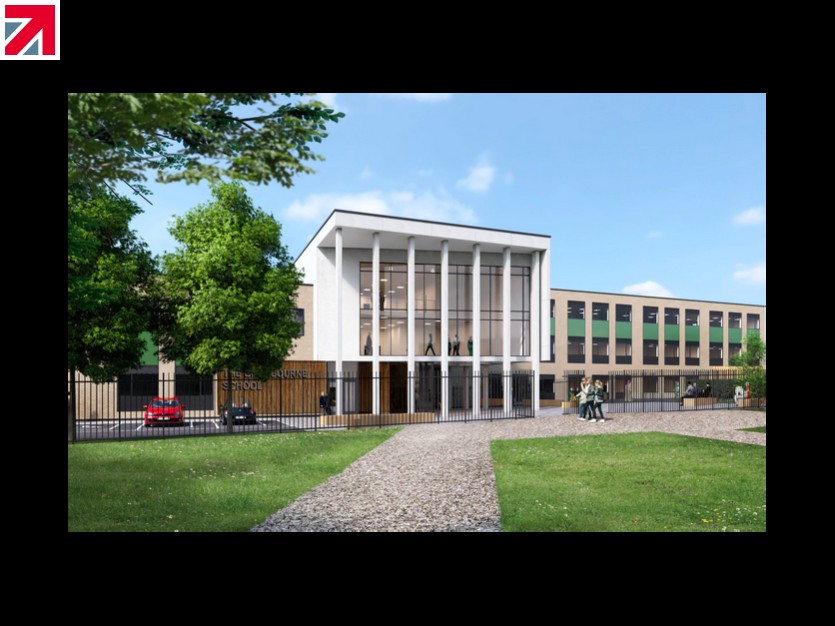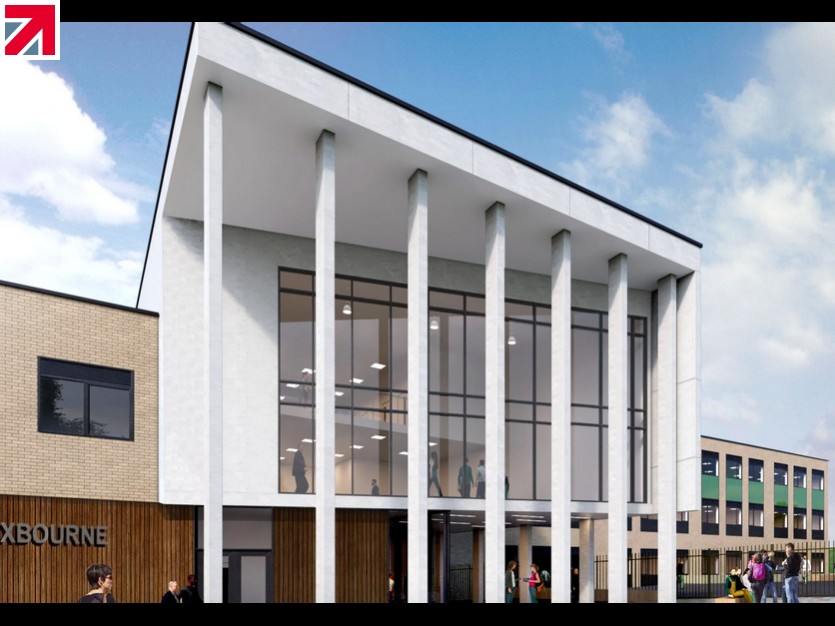 Architectural Panel Solutions wins at this year's Facade Awards UK
We're thrilled to announce that Architectural Panel Solutions and SD Samuels (installer) have won 'Best use of fibre cement cladding' in this year's Facade Awards UK. The rainscreen facade of choice for this striking education sector project was Swisspearl's fibre cement cladding Vintago.
The Broxbourne School is a 'beacon of excellence for modern education.' A vibrant and contemporary aesthetic achieved using complementing, highly durable Swisspearl fibre cement facade panels - Vintago (Colours: VI 061, VI 091) fixed with Sika adhesive onto Swisspearl's Sigma8 mechanical secret fixing system, and our original Downer DCS031.
In the words of the architect
'The Broxbourne School is an exemplary, hybrid off site scheme that deployed an Optimised Component-led Approach to achieve significant cost, programme and sustainability benefits. This provided the greatest flexibility in the layouts and freedom to develop the façades – bespoke design through standard components.' Bond Bryan Architects.
'Externally, the building has been designed as a beacon for modern education – welcoming pupils via a distinctive three-storey glazed colonnade. Internally, a large 3-storey atrium will be both the social and thephysical heart of the school. The vibrant and daylit atrium serves to knit the large community elements and the 3 teaching wings together into a cohesive whole. A large learning resource centre and 6th form study centre overlook the entrance to the site.' Mid Group Architects
We are so pleased to have won this award and very proud of the excellent collaboration with installers SD Samuels (Special Projects) Ltd , and talented architects Mid Group Ltd, and Bond Bryan for Chase New Homes. Not to mention the award of course!
To find out more about the award and the project, please visit the links below:
https://www.facadeawardsuk.com/winners-list-2021
https://bondbryan.co.uk/project/the-broxbourne-school/
https://www.mid-group.co.uk/all-projects/the-broxbourne-school/
https://architecturalpanelsolutions.com/news/
If anyone would like any more information please email - claddings@architecturalpanelsolutions.com
All images courtesy of Bond Bryan Architects
Find out more about Architectural Panel Solutions on their member profile page here