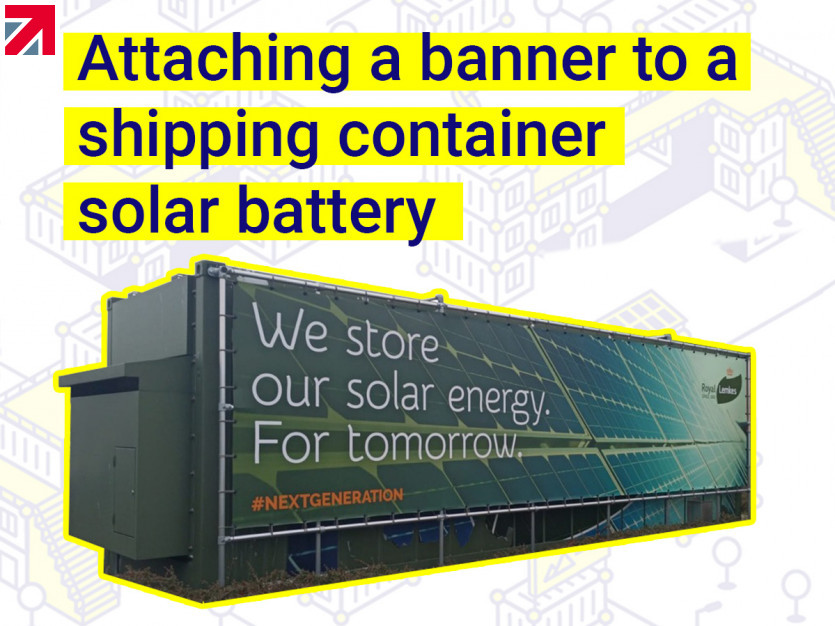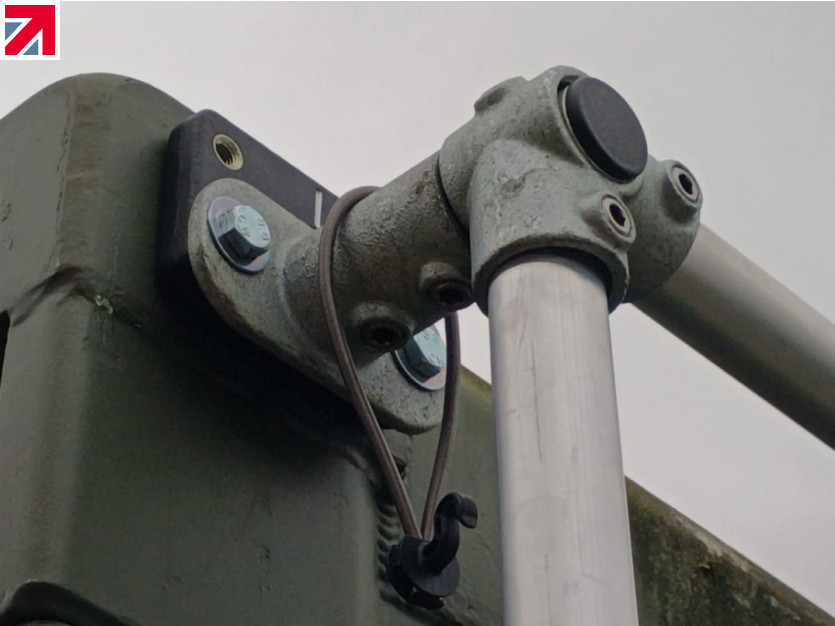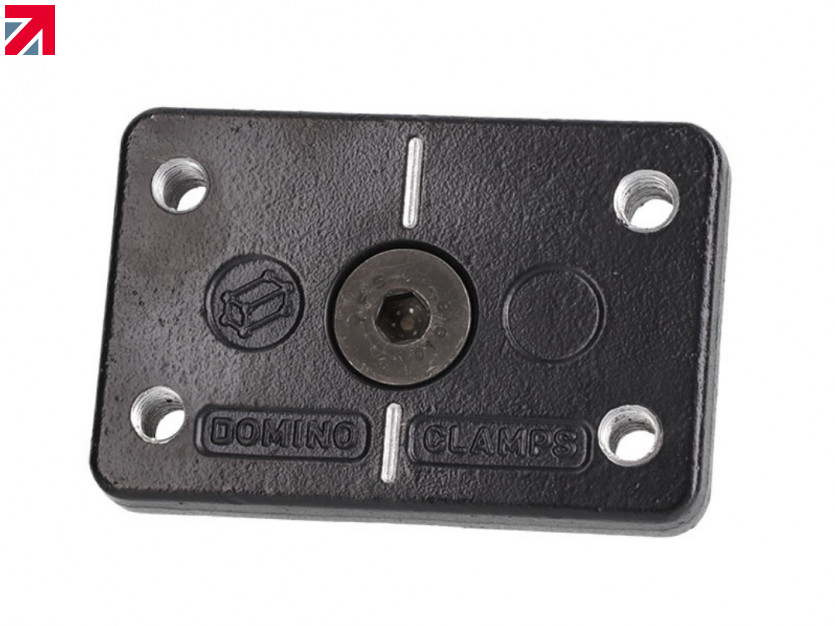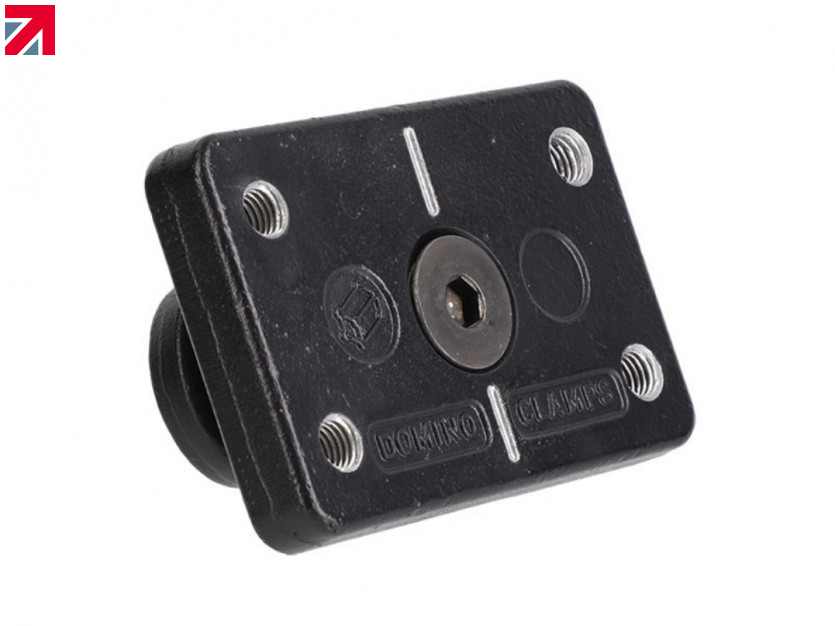 Domino Clamps - The smartest way to attach almost anything to shipping containers.
Adal Advertising is a Domino Clamps customer from the Netherlands, who recently put together this substantial steel tube frame on the side of a shipping container in order to attach a huge advertising banner to the side of it.
As you can see, they used four Domino Clamps in each corner of the long side, along with four horizontal perpendicular tube clamps to make the entire 20' x 8' frame stand out from the container by a few centimetres. The framework needed to stand out because there are inlet boxes on two sides that stick out from the container itself, which are used to hold cables etc. They then used more 42mm diameter tube and tube clamps that they sourced locally in order to complete the framework and supports, ready for the heavy duty vinyl banner to attach onto.
Find out about their experience using Domino Clamps here
For more information regarding Domino Clamps or to discuss specific requirements please email hello@dominoclamps.com
Happy Clamping!
Find out more about Domino Clamps on their member profile page here