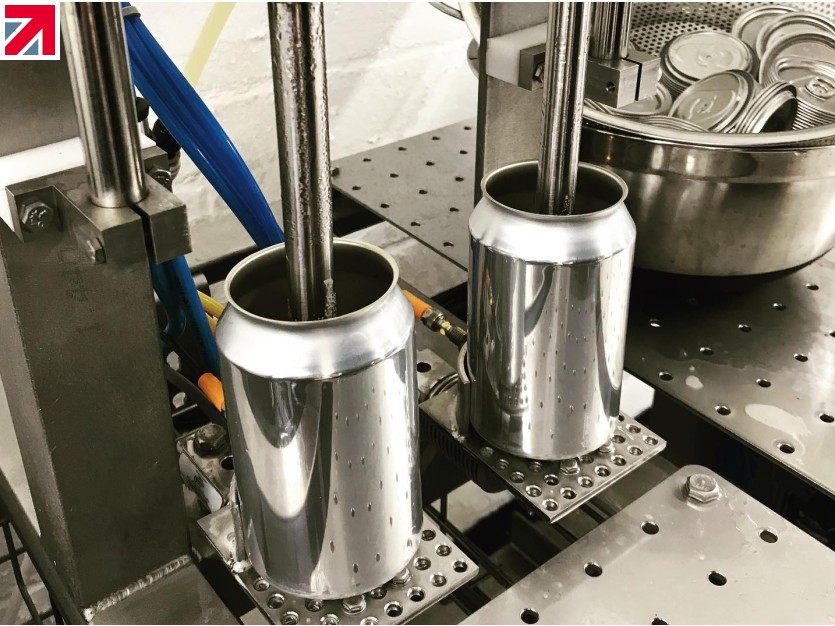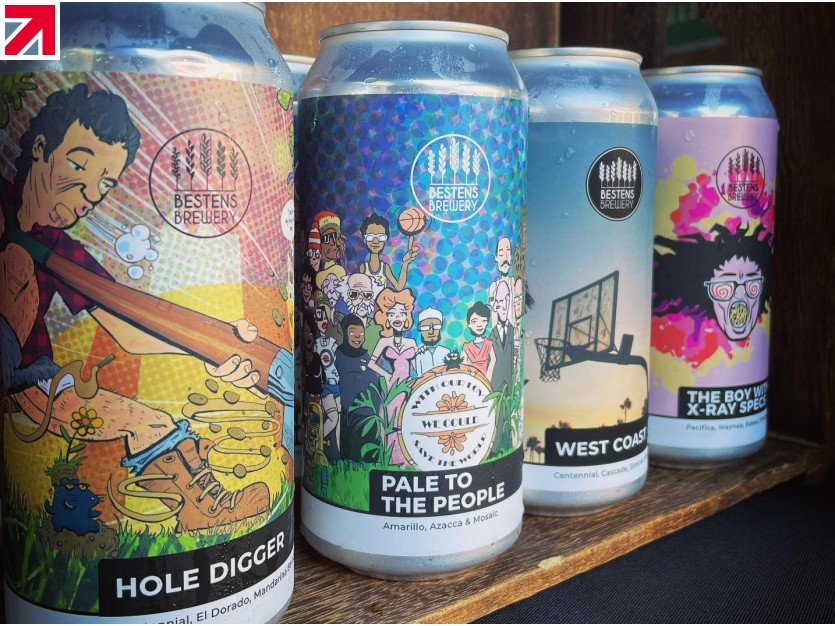 The COVID-19 pandemic has hit businesses across all sectors, including the craft beer industry, but with Innovus Engineering's help, one local brewer has been able to thrive in these challenging times.
UK start-up Bestens Brewery moved to a new HQ in West Sussex back in the summer of 2018, enabling them to base a brewery, shop and taproom on the same site. From the start, Founder and Head Brewer Paul Swaffield had opted for cans rather than bottles for the Bestens range. Cans are lighter, take up less space and are easier for brewer workers to handle.
From a quality perspective, cans can deliver zero UV light penetration, keeping the beer fresher for longer than would be the case with bottles, while the fully hermetic seal between can and lid keeps oxygenation to a minimum, protecting the unique flavour of the beer.
At the time of the move, Bestens had a one barrel brewhouse, and a simple, manual canning system, but as Paul explains, this was proving inadequate for his growing company: "We had been having problems with inconsistent seals and oxygenation of beer on the very basic manual system that we had at the time. We were also able to only can approximately sixty units per hour, which was far too slow."
Fortunately, Innovus was able to help! In 2019, Bestens invested in a major canning equipment upgrade, taking delivery of a new Innovus Engineering CF10 Can Filling and Closing Machine. The CF10 is a fully stainless steel semi-automatic mobile canner, with a capacity of up to 600 cans per hour. According to Paul, Innovus' attention to detail and understanding of the needs of the artisanal brewery sector, as well as their post-installation aftercare, were crucial in his choice: "Innovus arranged for us to see a machine in use at another local brewery and have an honest discussion with that brewery. The testimony of the other brewer was key, as he spoke so highly of the aftercare he had received. We have been so grateful for the service and advice that Innovus has provided since they installed our machine."
Paul's decision to invest in new Innovus canning technology was perfectly timed. In 2020, COVID-19 hit the UK and the hospitality industry was devastated. Pubs and bars were closed and sales of beer kegs plummeted as demand shifted to takeaway and delivery beer products. With their new canning line up and running, and an increased brewery capacity of four barrels, Bestens were able to rise to the challenge of increased demand for canned beers, delivering their range of high quality IPAs, pale ales, porter and stout across the UK.
As the COVID-19 lockdown has eased, Bestens has been able to resume regular sales to hospitality venues and shops throughout the South-East area, and Paul is adamant that without Innovus his business would not have made it through the pandemic: "Without our Innovus machine, we would not have survived, it is as simple as that. Innovus have given us the confidence that our beers will reach our customers exactly as we would want them to and will remain fresh for longer."
And like Bestens, Innovus Engineering is not resting on its laurels. October saw the launch of the new model CF15 Can Filling and Closing Machine. With a capacity of 15 cans per minute, this automatic canning machine features two filling heads and one seaming head, along with an optional rotary infeed table, and is the ideal solution for helping other businesses like Bestens reach their potential.
Find out more about Innovus Engineering Ltd on their member profile page here