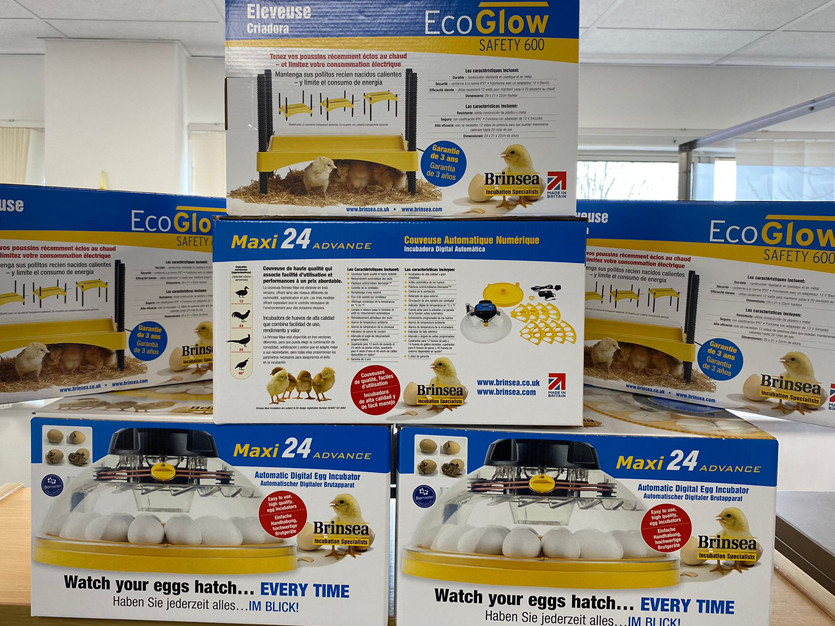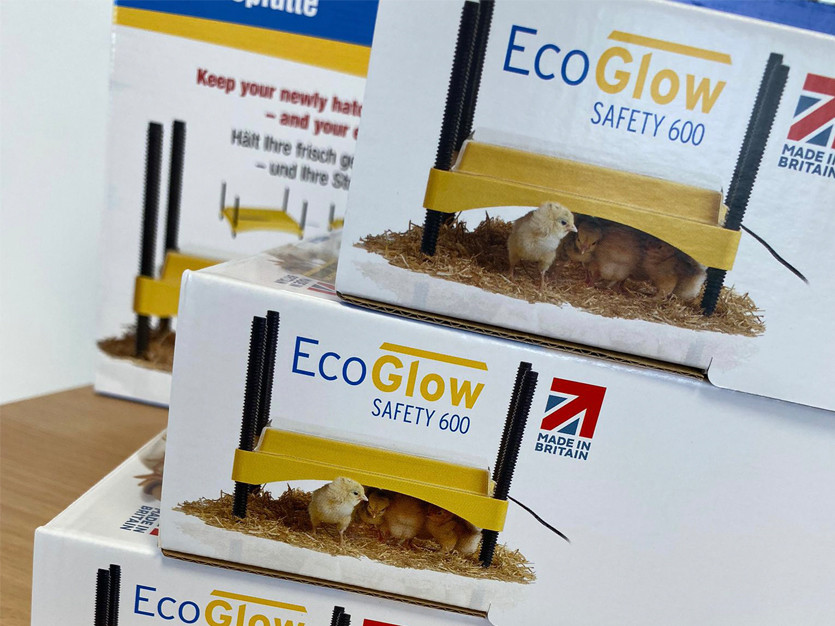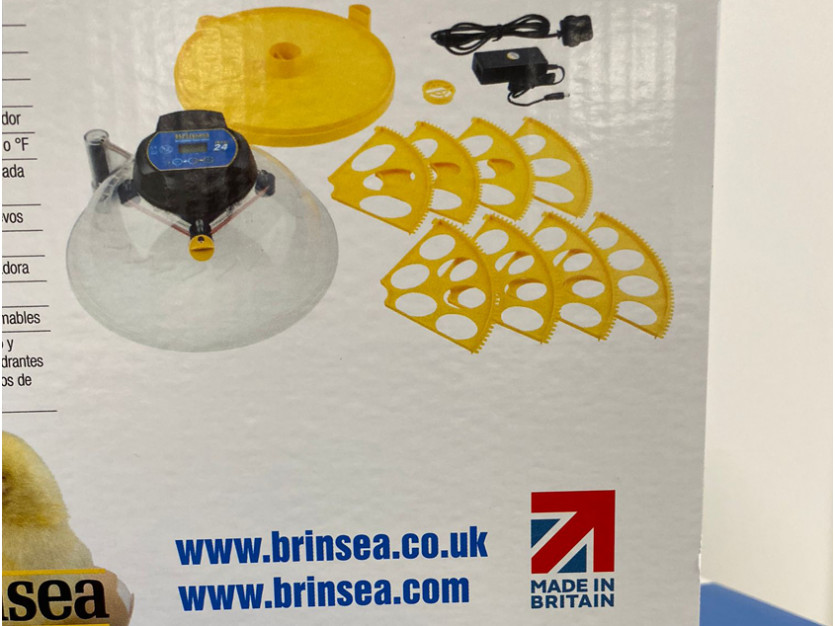 By John Pearce, CEO, Made in Britain
Hundreds of our members have been with us from the very start, many of those joining Made in Britain before I did, in April 2015 – eight years ago this month.
BRINSEA® are a world-leading specialist manufacturing business, making egg incubators and small animal intensive care units, selling them to no less than 58 different countries from Angola to Venezuela. As MiB members, they are near the top of that list of early MiB adopters that made a lasting commitment to Made in Britain in 2013, believing that a unifying mark for manufacturers was the right way to secure a prosperous and inclusive future for the sector.

I recently caught up with Ian Pearce, MD, and Sally Kershaw, Marketing Manager, to seek their view on what the first ten years of our organisation tells us about the future of British SME and larger manufacturing. They confirmed that establishing Brinsea's reputation as world-class in product design, manufacturing, sustainability, and overall business landscape is their priority.

Ian Pearce explains why Brinsea are optimistic about manufacturing growth this year;

'Though the last few years really have been tough on all SME businesses, especially if you only look at the simple growth measures, with our 40 years of experience as a successful manufacturing enterprise, we know what overall long-term success looks like. We are constantly developing new products, improving our processes, interacting with our client base and demonstrating responsible leadership in the sector. It's about adding social and economic value to our sector and the UK economy.'

Brinsea is proud to have earned the reputation for being at the centre of the global network for egg incubator specialists, embracing researchers, designers, engineers, distributors and the vital end-users. Being seen as a global hub for knowledge of best practice, efficiency and efficacy, coupled with the most essential detail, world-class customer service, helps Brinsea to innovate and to grow every year. Brinsea deploys an extensive in-house design and testing facility, complete with 3D CAD and an active product development program. All their products are designed to be long-lasting, energy-efficient, effective and easy to use. As new technologies arise, they are evaluated and adopted only if they offer tangible benefits for customers. Sally Kershaw is keen to point out the key to relationship management success in the long run, with so many stakeholders;

"We have learned that Brinsea can be both dynamic and growth-focused without losing our family business ethos. At the heart of our business is a fascination for hatching and raising birds and, more recently, the care and welfare of sick animals. We are lucky that so many people are as passionate as us about these activities which makes it a lot of fun sharing with people what we do, and how we do it – that's important for building lasting relationships with our many international distributors. It also helps our staff engage with the products they are making and selling – one reason for our impressive staff retention levels and loyal customer base."

In line with Made in Britain code of conduct, Brinsea aim to work with as many UK suppliers as possible, which means tighter control over quality and supply as well as supporting local industries and reducing product carbon footprint. Brinsea works closely with breeding centres of excellence and experts in the field, as well as conducting in-house test and development programmes – always checking that improvements are effective in practice and designs are practical and reliable. Receiving widespread acclaim, their products are used by breeding centres as diverse as the Wildfowl and Wetlands Trust, the National Centre for Birds of Prey, Bristol Zoo, the Roslin Institute and Wingspan Bird of Prey Centre in New Zealand.

For everyone connected to Brinsea, what always comes first is product excellence, strategic innovation and building long-term client relations to strengthen their market position. They genuinely love what we do and want to be universally respected by everyone in the sector and beyond across all of manufacturing. That's what makes their business so resilient over the years of growth and so attractive to such a large and complex network of suppliers, buyers and end-users.

All of this is what being a successful British manufacturing enterprise looks like and what should give us all confidence for the future of our sector.