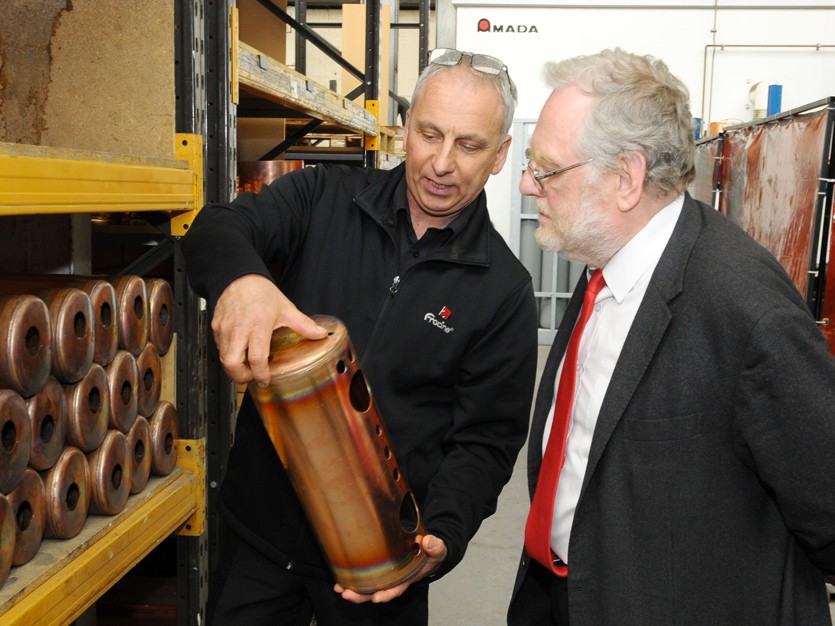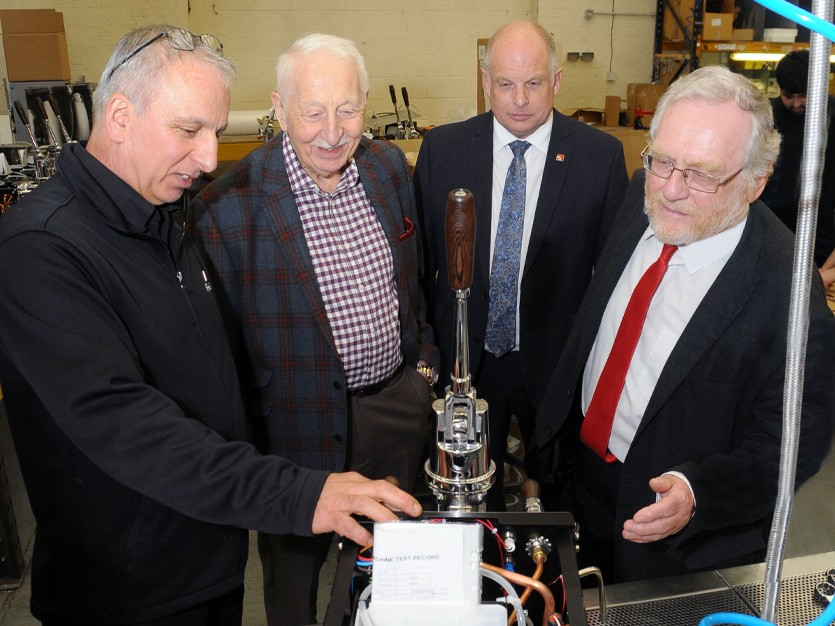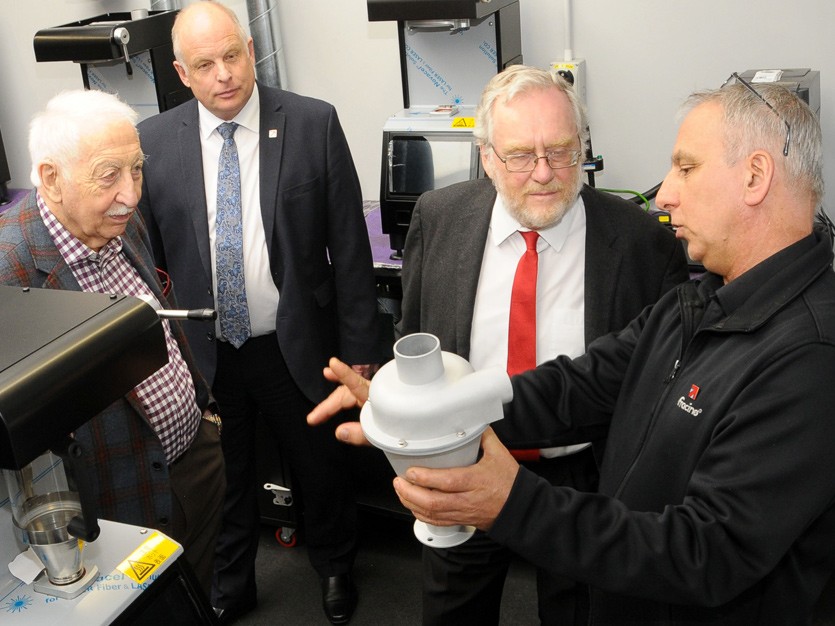 MADE in Britain member and Birmingham-based coffee machine manufacturer Fracino received a visit from its local MP on Friday May 28. They were joined by Made in Britain executives chief executive officer John Pearce and chief operating officer Ilika Copeland.
John Spellar, Labour MP for Warley in the West Midlands, met with the owner of Fracino Adrian Maxwell, Mr Maxwell's father and co-founder of the company Frank Maxwell and head of global sales Peter Atmore as well as the Made in Britain Executives.
Mr Spellar was shown around the Fracino facility and spent two hours viewing all the different sections involved in the espresso machine production, R&D and despatch zones. When asked what his overall impression was, he said, "It is excellent to see the successful achievements of British innovation."
Following a discussion with John Pearce and Ilika Copeland from Made in Britain, Mr Spellar said he was interested to look into future opportunities to work with Made in Britain to promote British manufacturing capabilities. He also encouraged Made in Britain members to reach out to their local MPs and tell them what they are doing for the local and national economies. Members can find out who their local MPs are by using the searchable list on the UK Parliament website, here.
If other members have hosted VIPs and dignitaries, share your news with visitors to the Made in Britain website by posting a member news story. Details on how to do this can be seen here. Your news, published on the Made in Britain website, together with a link to your own website, can improve your search results ranking.
Photo, left to right: John Pearce, Ilika Copeland, Frank Maxwell, Peter Atmore, John Spellar MP and Adrian Maxwell.