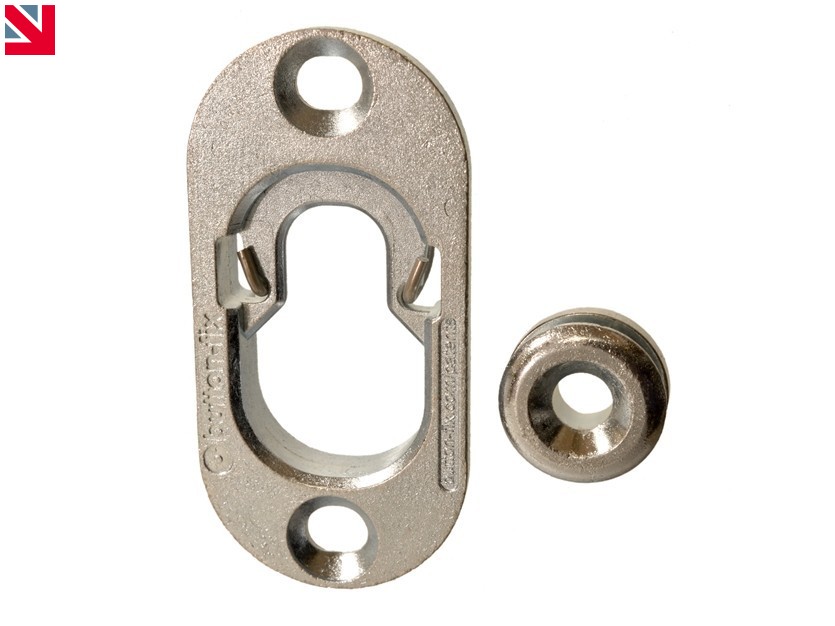 FOR the most demanding applications such as fire-sensitive environments, the Button-fix designers have created an all-metal version of the award-winning panel fixings. The Type 1 Metal Button-fix retains all the benefits of the composite polymer versions – quick and easy installation, access to services, and amazing strength – but is manufactured in materials that are compliant for use with fire-retardant panels.
Producers of fire-retardant panels have been quick to see the advantages of this new product. With a stainless-steel spring to grip the button within the fix, Type 1 Metal Button-fix is also ideal for applications where vibration may be an issue. The reassuring 'click' as the Button-fix locks home has been tested over 15,000 times, to ensure reliable performance no matter how many times the panel is removed. The independent vibration and shock load tests show that Type 1 Metal can withstand an astonishing 15g force; far greater than any fighter pilot experiences. ( see https://www.youtube.com/watch?v=9B1_kz3o7fY ) And the independent load tests indicate a failure mode of around 300kg in shear on just one fixing.
Type 1 Metal Button-fix meets the International Maritime Organisation (IMO) Standards: Annex 2.1 for non-combustible materials, making it ideal for all types of interior panelling on yachts and ships.
"Designers and architects frequently ask us which Button-fix to specify with fire-retardant panels; now we have the perfect answer," says Button-fix director Tony Wills.
Button-fix is a comprehensive range of panel fixing products, manufactured in the UK and distributed globally. The first fasteners were launched in 2012 and the Type 1 Metal Button-fix is the latest result of an ongoing commitment to product innovation.
Contact: Julie Freedman - Head of Sales and Marketing, Button-fix Limited
Website: Button-fix.com Telephone: +44 (0)20 8150 7190 Email: info@button-fix.com
Find out more about Buttonfix Limited on their member profile page here