Manufacturers' collective responsibility to deliver on the UN's 17 Sustainable Development Goals (SDGs) by 2030, to ensure sustainable consumption and production, has never been greater. Thankfully, we have a growing number of manufacturers to learn from, about what it means to be a sustainable business and how to put that into practice.
There is a growing appetite for manufacturers to embrace sustainable business and Made in Britain's Green Growth Assessment provides members with a benchmark, so they can better understand the progress they have made in their sustainability journey.
One such company that has incorporated the findings from the Green Growth Assessment is Caribbean Blinds, who specialise in the design, manufacture and installation of outdoor shading systems including stylish patio awnings, external blinds and its award-winning louvred roof canopy, the Outdoor Living Pod™.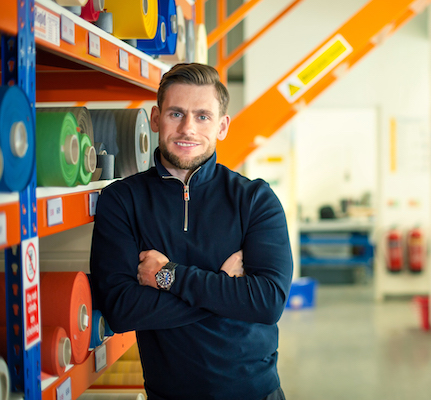 Managing Director, Stuart Dantzic (pictured, left), says: ​​"Through the Green Growth Programme, we have joined a cohort of more sustainably resilient and competitive businesses in becoming more efficient, achieving better growth and keeping up with changing regulations. Our membership has opened doors to new opportunities, whilst allowing us to benefit from an enhanced reputation amongst our customers and other stakeholders."

You can empower your business by joining the Made in Britain Green Growth programme. The service is free to all Made in Britain members via their Member Profile and is completely confidential.