FINDING NEW VALUES IN THE VERY BEST PRODUCTS
Though it may to some of us have seemed endless, the sustainability diagnosis is now done - completed! We can see what a dreadful mess we've made of natural environments (and some of our social systems that should protect them), because we can see, breathe and measure the level of pollutants and how they are impacting us all negatively, regardless of where we are. But when it comes to changing our behaviours to help halt and reverse these awful scenarios, it's harder to see what we must do and precisely what behaviours we need to change. We know we need to do more of some things and less of others. But what numbers should we compare so we can understand new comparative values. Maybe we're looking at values in the wrong way and in the wrong places. The numbers we need don't need to represent just money.
Take a glance at how MiB member Marmax make their durable outdoor furniture, and there's lots to learn about new measures of sustainability value. Every picnic bench 're-purposes' 2761 plastic milk bottles – single use plastic items that may have otherwise ended up in landfill or worse – bobbing around in a river or far out at sea taking many years to break down into small pieces, making them even more harmful. To date, Marmax products have saved approximately 300,000,000 milk containers from landfill and our oceans. Just by choosing a Marmax product, you're helping de-risk that pollution scenario by a measure of 2761 units. That's a feel-good factor that lasts the lifetime of the product, which in this case is construction guaranteed for 25 years and should last much longer.

And there are other measures of quality and sustainability you can look at too, some so close to the home, you might not even have noticed. Educational and community furniture maker Gopak, member since 2014, are making it very clear to their buyers and consumers where the new expressions of value really live. Their legendary folding aluminium table lasts a lifetime – the folding tables we use at my local village hall are light, easy-to-use, totally safe, branded with the original Gopak label and still going strong after nearly 30 years. Gopak export all over the world and guarantee their tables for a lifetime. The proximity of them being made in Hythe, Kent is yet another added value.

MiB member MUGGI are developing a even more people-planet friendly version of the 88 year guaranteed four-mug carrier. The new product will weigh in at 310g, made entirely of reclaimed polymer from an old car, that has been up-cycled and turned into a 'solution-plastic' household product, not floating away into the environment to choke up water systems. David Trotter and his collaborators are also working on a special MUGGI made from 100% recycled coffee cups, which will also be guaranteed for 88 years or more!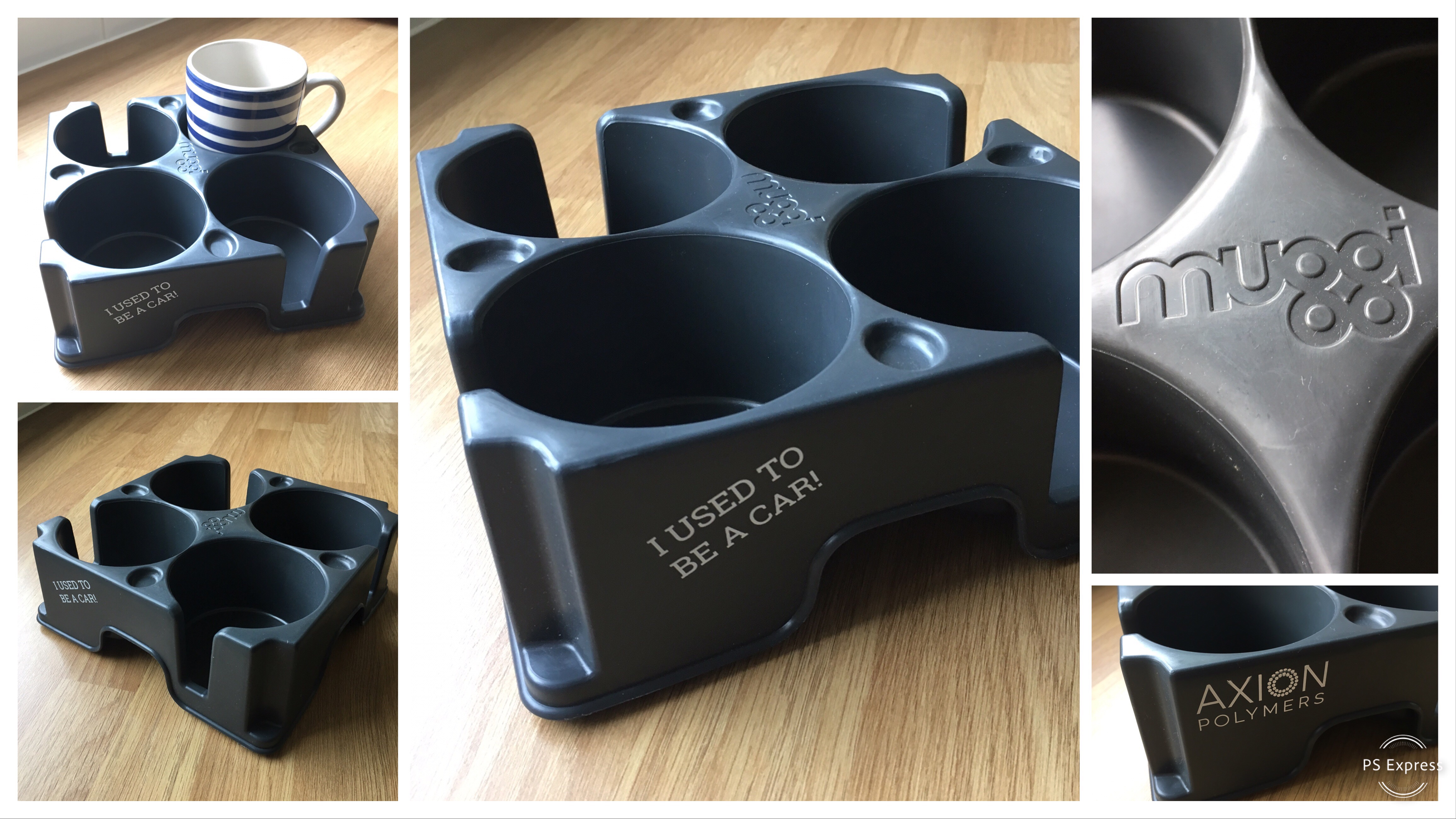 Yorkshire-based water boiler manufacturer Calomax Ltd have been making premium water boilers in Britain for more than 70 years. In a market dominated by cheaper imported products, Calomax are proud to remind their broad customer base of trade and consumer buyers, that their products last at least 5 years and, keep providing service for many more. They also have to keep old parts on hand to supply to machines that might have been in service for 25 years.
Proximity and longevity added to safety equates to a much higher value item, before even considering the price tag.
These MiB members are already leading us toward economic models that look at much more than just money values.
It's part of what economist are calling the circular approach and academics around the world are trying to find ways to describe the new values systems so consumers and buyers know how to make the choices needed to be for fair to people, place and planet. The proximity of buying something that you know is made in Britain is a unique value add. We already have the new value systems in place – we just have to start using them and more importantly, economist need to start measuring and reporting on them.
Everyone has a role to play and manufacturers in Britain are showing themselves to be at the very leading edge in making people/planet behavioural change as mainstream as buying a bottle of milk.
If you want to join Made in Britain, you'll need to read our Terms & Conditions of membership first.
If you have a factory, workshop or studio making a product in Britain, you may qualify to apply for membership.
We'd love to hear from you.
If you want to know more about sustainable manufacturing in Britain, e-mail john@madeinbritain.org
Find out more about the circular economy at Cambridge University Judge Business School who have a department devoted entirely to this new way of business thinking.