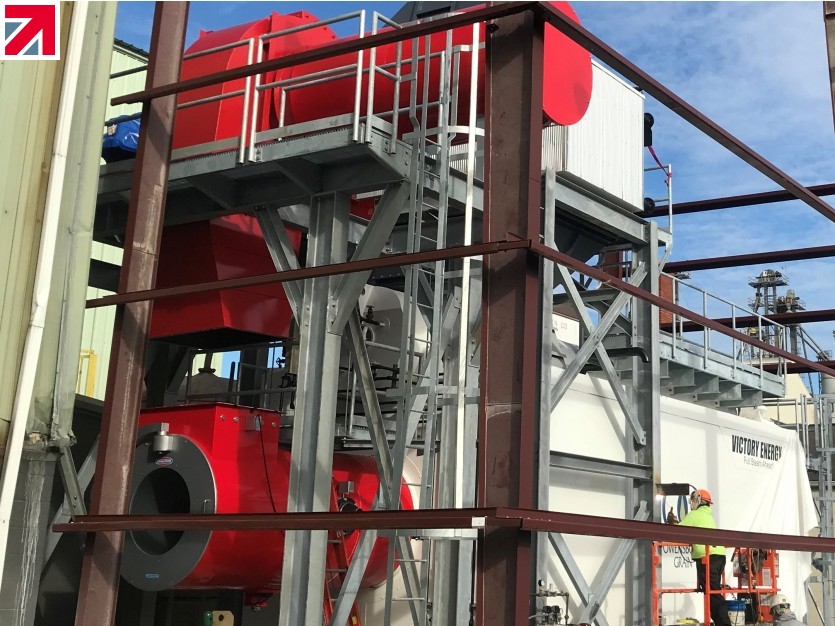 We are very excited to share this contract report, especially seeing the results exceed the customer's expectation, which led them to place another order recently for their 2nd boiler.
This Biotech company is more than 100 years old and still family owned. They produce soybeans, protein meals, lecithin, and various blends of refined vegetable oils for human consumption.
They have put their trust in our products for many years and have had the con­fidence to guarantee a minimum of 3% savings on this project to cover the premium the client paid for the package provided.
The project was very successfully. The actual fuel saving is much excess customer's expectation. The return of investment helped customer made the decision to purchase second burner straight away.
Project Achievement :
1. Limps­eld's high performance burner keeps O2 levels below 3% throughout the whole ­ring range.
2. High turndown ratio – achieved 10:1.
3. Large ‑flame viewing port with a fully hinged assembly – can be accessed/removed with simple man
power, allows for an easy service and complete ‑flame view.
4. Autoflame EGA (Exhaust Gas Analyzer) installed – emissions monitoring (CEMS) and O2/CO/CO2
Find out more about Limpsfield Combustion Engineering Co Ltd on their member profile page here