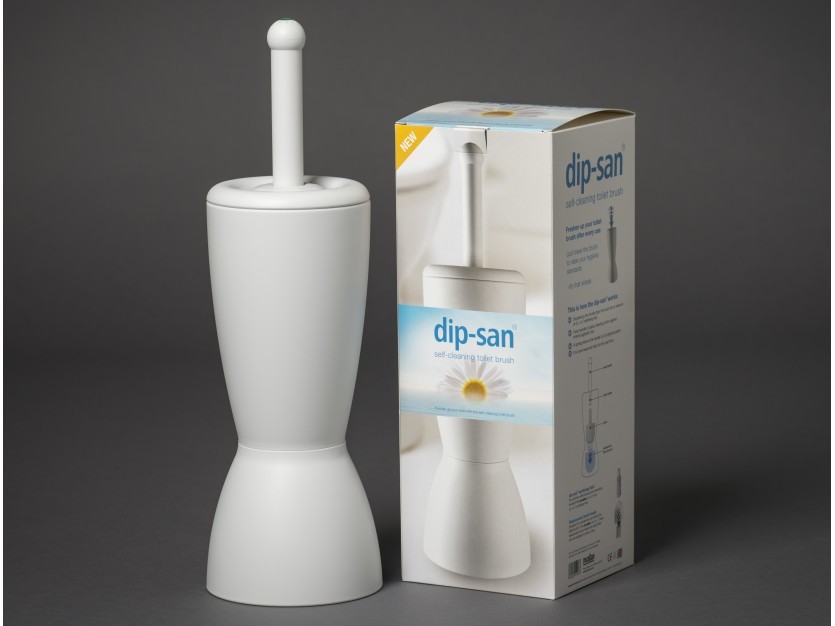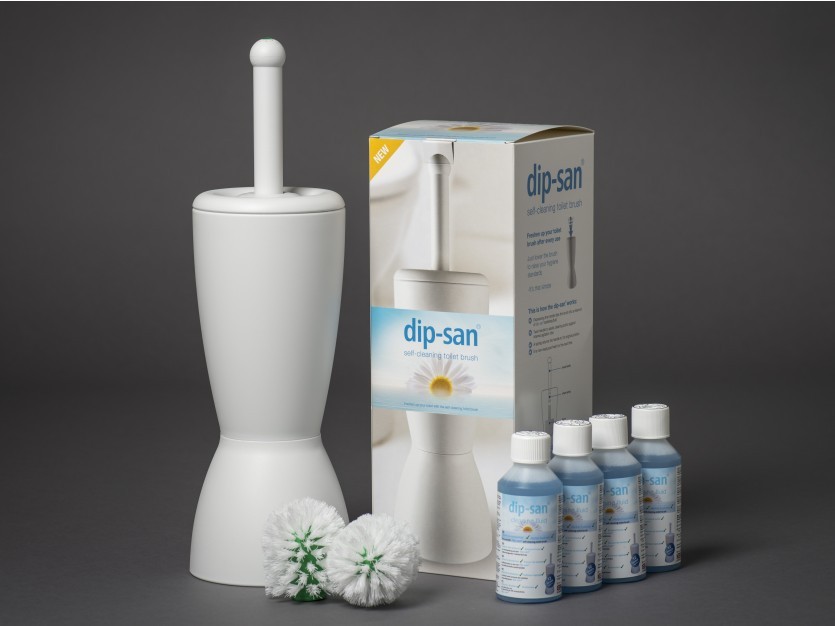 Patented Self Cleaning Brush System that has been developed to provide a totally hygienic alternative to the traditional toilet brush: Dip-San® - The Hygienic Toilet Brush joins Made in Britain.
The Dip-San® Patented Self Cleaning Brush System has been designed for both 'at home' and a diverse range of 'away from home' toilet environments such as hospitals, care homes, hotels, offices and schools. Manufactured in the UK, every Dip-San® toilet brush comes with a Lifetime Guarantee. The company was established in 2007 to develop/manufacture the patented toilet brush design. The designer, Neil McAllan, has a background as an engineer in the Oil & Gas sector since 1985. The Dip-San internal mechanism was inspired by spring return actuator commonly used to open and close valves. Dip-San prototype design was shown to Lakeland in 2008, they told the company that if they made it Lakeland would buy it. Lakeland were as good as their word selling thousands from 2010-2014. The product is now exported to a number of EU Countries and the USA.
In 2020 the company teamed up with Addmaster UK Ltd (also a Member of Made in Britain) to incorporate their Biomaster antibacterial silver ion technology into Dip-San. Recently the company has delivered a bespoke production run of 2500 antimicrobial black wall mounted Dip-San for a Dutch client.
Neil McAllan, Owner & Managing Director, said "We believe it is essential to support British manufacturing in these post Brexit/Covid times and are totally committed to work with the Made in Britain organisation to do our part in the UK recovery."
The company will use the Made in Britain mark on their website, e-flyer, brochures, packaging & social media. Find out more about the company at its members' directory profile here and its website here.