For over 20 years, Ecotile has provided world-class, sustainable flooring from its plant in Luton. The PVC interlocking floor tiles are resistant to oils and chemicals and can withstand forklift traffic. From a business that began life in a North London shed, Ecotile has grown into a thriving factory of almost 30 employees.

Having joined Made in Britain a year ago, Lucinda O'Reilly (Ecotile, Marketing Director), explained, "we wanted to get involved because we know there are thousands of fantastic UK manufacturers producing high quality goods. This is a story that never gets told by UK media and we wanted to help change that."

The team use the Made in Britain marque on their brochure and website which Lucinda told us, "provides export customers with an extra reassurance they're dealing with a reputable company who supply high quality goods on time and at a reasonable price."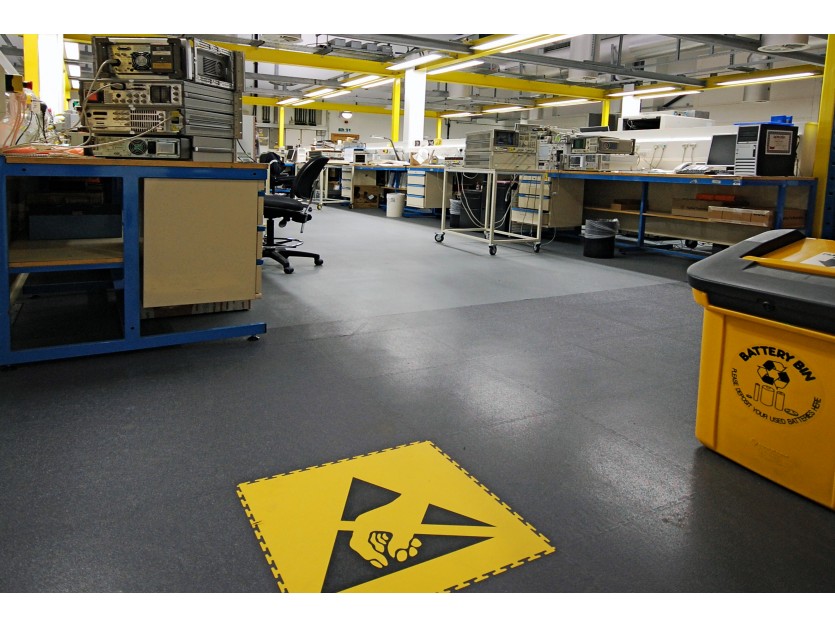 Ecotile Showcase - 15% off for members
If you haven't attended one of the recent Made in Britain workshops, you may not have seen the offer that Ecotile are extending to other members.
After attending a workshop the team at Ecotile designed a coaster-sized sample of their PVC flooring with the offer attached. For those of you hungry to take advantage, they've offered 15% their products to MiB members. To claim the offer, all you have to do is call 01582788232 and quote your Made in Britain membership number.
Flooring fit for a Queen
If you need assurance of Ecotile's quality, two Queen's awards and a royal visit ought to do the job. Each year, the Queen's Award for Enterprise rewards businesses that excel in the areas of innovation, international trade, sustainable development and promoting opportunity through social mobility. In 2017, Ecotile was thrilled to win in the categories of Innovation and International Trade.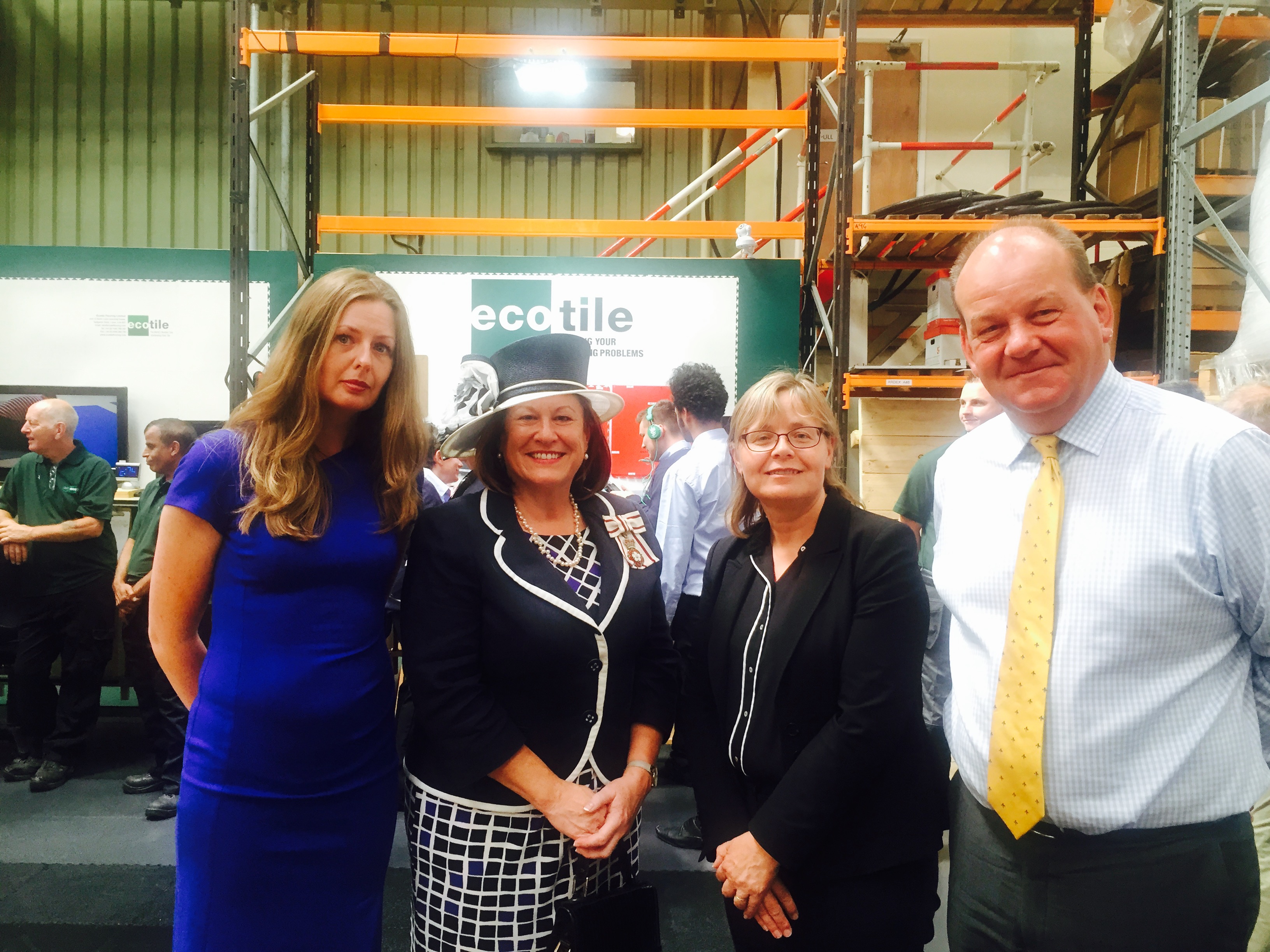 Ecotile's CEO, James Gedye, says: "What a brilliant way to enter the third decade of Ecotile. With our new conquests in the UAE and in the Americas, we're confident that with the Queen's stamp of approval, we'll become an even stronger brand overseas."