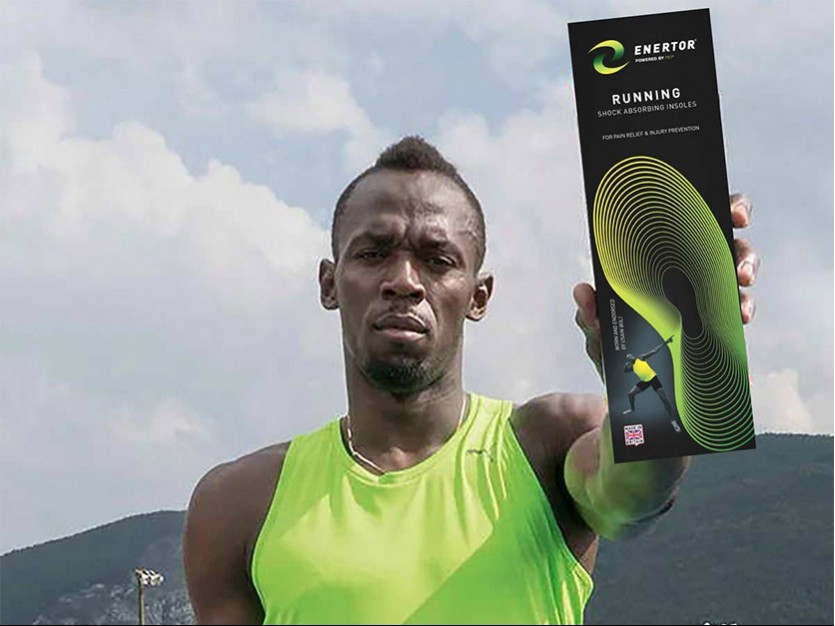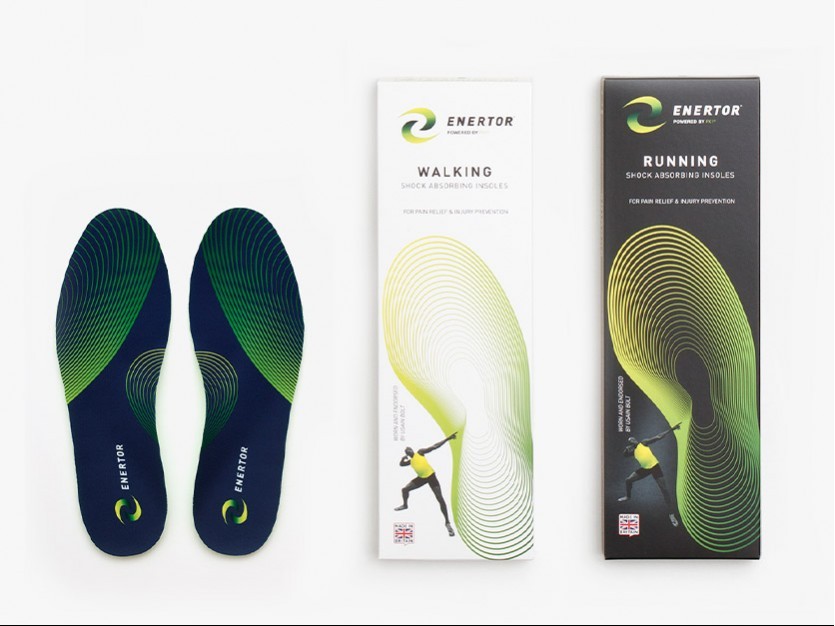 Producing orthotics/insoles for the medical market and shock absorbing insoles for walking and running: Enertor (RSscan Lab Ltd) joins Made in Britain.
RSscan Lab Ltd has been helping Premier League Footballers, Tour De France winners and Olympic champions to stay injury-free and perform better, with made-to-measure insoles. The Company wanted to bring the technology they had developed to the mass market, out of which Enertor was born. Usain Bolt started working with Enertor in the run up to the 2016 Rio Olympics. He was trying to stay injury free while undertaking some of the toughest training in his life. Enertor provided him with their latest shock absorbing insoles and he liked them so much he agreed to become a brand ambassador. The Independent voted Enertor insoles the best insoles in May 2021.
Enertor products are built to last but when it comes to disposal the Company was concerned there we no recycling options. Enertor say that they decided to start the first insole recycling scheme and introduce a circular economy in the insole market, with Enertor being the first company to stop the same amount of insoles (in kg) going to landfill as they put onto the market. One example of where insoles are being repurposed is to a charity called Forgotten Feet, which receives 'wearable' insoles. Every day, the insoles will benefit homeless people by providing additional comfort and protection.
Bente Smith-Rewse, Director, said "We joined 'Made in Britain' because it's an organisation that promotes buying British, supporting Britain, and promoting new British talents in the UK. Our first production units were made in China over 6 years ago, but it's difficult to keep track of things, and wanting to reduce our footprint, we decided to relocate everything to the United Kingdom."
Enertor will use the Made in Britain mark on packaging, news letters, headed paper, compliment slips and leaflets sent to clients. Find out more about the company at its members' directory profile here and its website here.