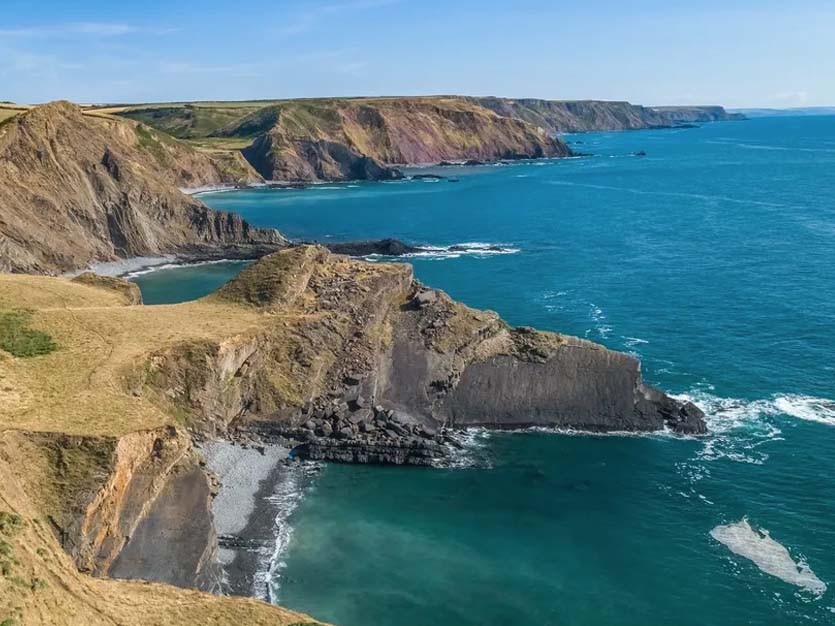 ESTABLISHED in 2019, North Devon based Essence of Hartland specialises in creating home fragrances made using essential oils, with the inspiration for its products coming from the ancient dramatic coastline and clear marine waters surrounding the Hartland Peninsula. Essence of Hartland has now been granted membership to the Made in Britain organisation.
The company told Made in Britain that it is passionate and considerate of the unique biodiversity of the Hartland Peninsula whose fauna and flora was the key to its first creations, 'Autumn Walk' and 'Bloom', which it says evoke the scent of the ever changing and unique environment of Hartland. Essence of Hartland say that all its packaging and ingredients are sourced from local businesses and are, where possible, recyclable and plastics are kept to a minimum. The company says that a lot of time and care is taken to ensure the materials it uses are biodegradable and/or compostable.
Joe Brady, founder of Essence of Hartland, told Made in Britain, "Being accredited by Made in Britain really makes us proud of the products we make. It also showcases the local artists and makers we collaborate with who would otherwise go unnoticed. We see this accreditation as a benchmark and encourages us to continue handcrafting new and exciting products and proudly announce to the world that they are Made in Britain."
Essence of Hartland will be using the official Made in Britain mark on the packaging of all its products and will introduce it to some of its social media marketing and on its website. The company will also show off its certificate at markets and events. Find out more about Essence of Hartland at its Made in Britain members' directory profile here and its website here.