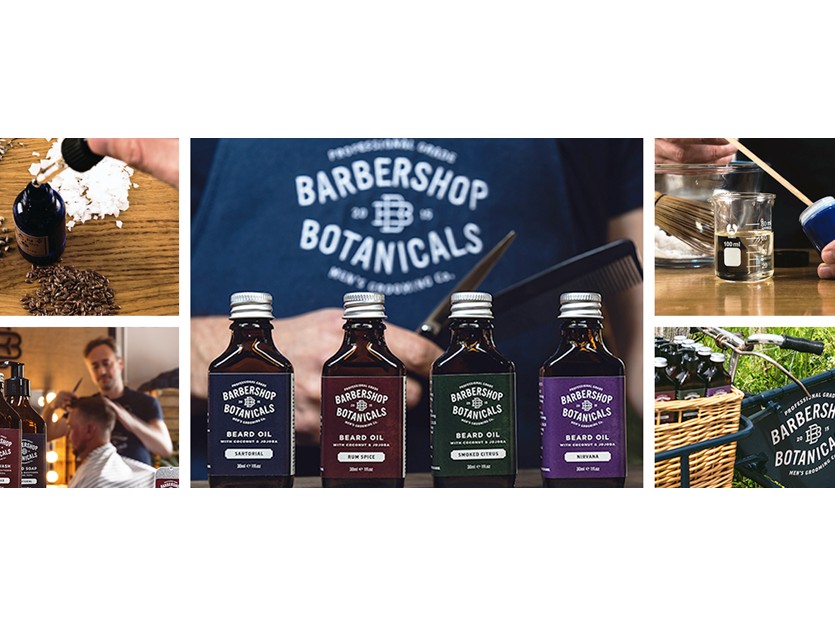 BARBERSHOP Botanicals is a men's grooming and well-being company that creates natural grooming products. As you will see from its members' directory profile page, the company strongly believes that what we put on our body is as important as what we put in it. Personal care is the bedrock of a life of balance and harmony and a good personal care regime starts with the products you use, according to Barbershop Botanicals. The company has recently been accredited by the Made in Britain organisation.
Lisa Stoner, director at Barbershop Botanicals, told Made in Britain, "We create expert natural grooming products fragranced with pure botanical oils that not only smell amazing but also harness the powerful therapeutic benefits of aromatherapy. Our products are good for your hair, your skin and your state of mind, creating a subtle layering effect of a uniform fragrance from head to toe.
"Everything we do, from using glass bottles and jars, aluminium and tin, to working with pure natural ingredients and active botanicals is ethical, sustainable and cruelty-free. That's why we're vegan, 100 per cent natural and nothing is tested on animals.
"We're here to make a difference and to change the way men look after themselves."
Ms Stoner feels that accreditation from Made in Britain reinforces her message. "For us, Made in Britain represents high quality standards," she said. "We believe that by displaying the Made in Britain mark we can convey the quality and high standards of our products, our manufacturing process and our supply chain. We see it as a badge of quality, reassurance, authenticity, reliability and strength."
Barbershop Botanicals will be using the official Made in Britain mark on its website, its labelling, its packaging, social channels and all its marketing materials. Visit the Barbershop Botanicals website here.