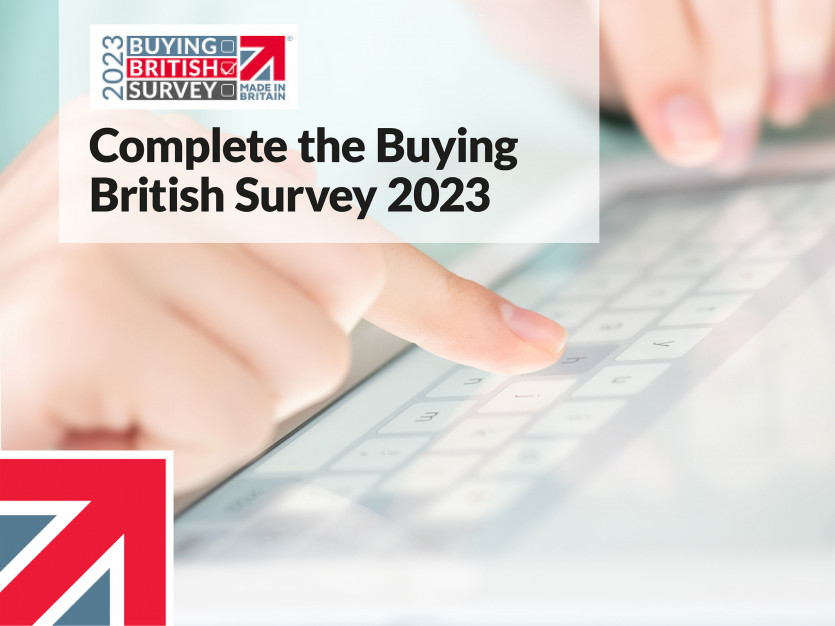 Now is your chance to have your say and take part in our Buying British Survey. The survey takes place annually as we look to keep up to date with current attitudes to buying British-made products. As a member of Made in Britain, your company's view is invaluable to this survey.

Our last survey resulted in extensive coverage in national newspapers like the Daily Express, the Daily Telegraph and The Times. Not only that but there was also trade title coverage in Manufacturing Management and the CIPS journal, Supply Management.

The results of the survey are invaluable as they can provide your business with the latest information as a British Manufacturer, and as a member of Made in Britain, you will be able to use the survey results in your promotional materials when they are released.

Take part in the Buying British Survey 2023

All survey data is managed in the strictest confidence and published only on an anonymised basis. The Buying British Survey 2023 closes on Wednesday 1st February at 4pm.