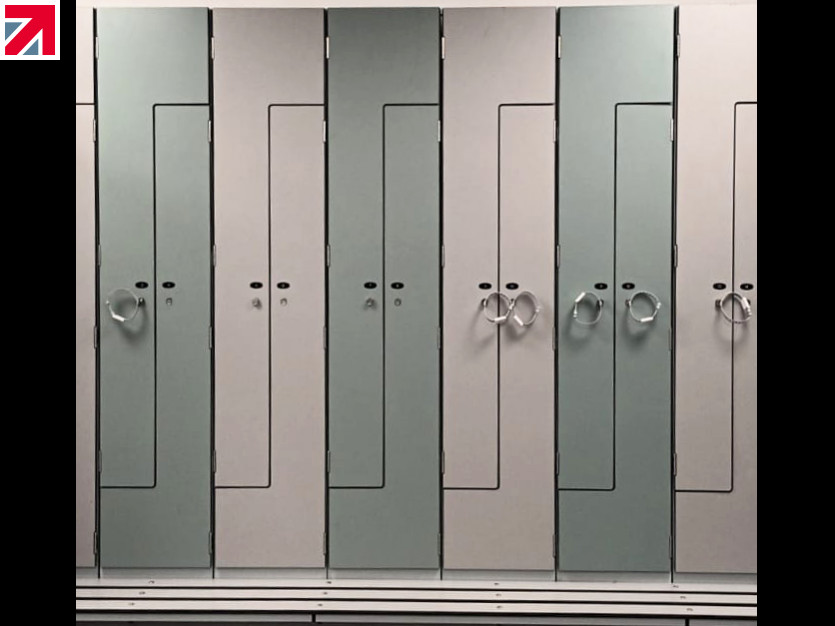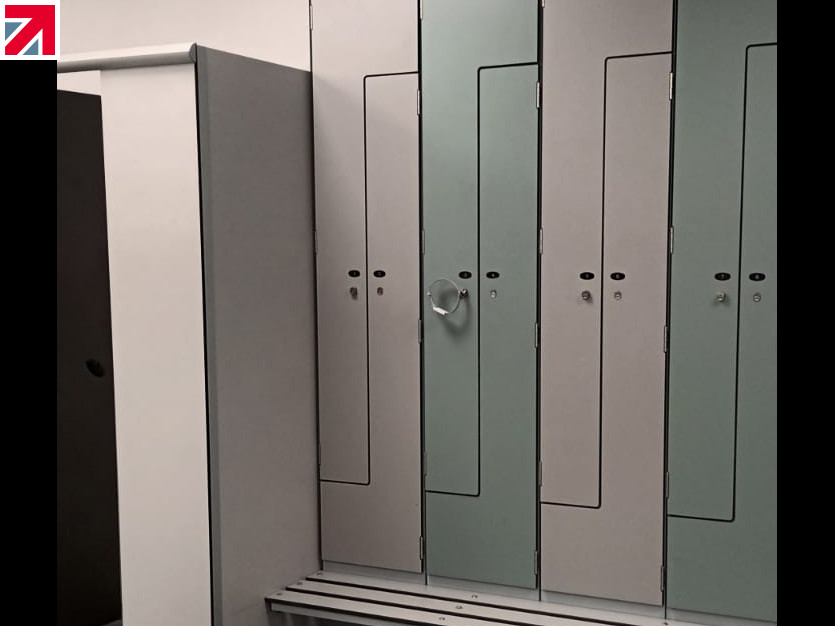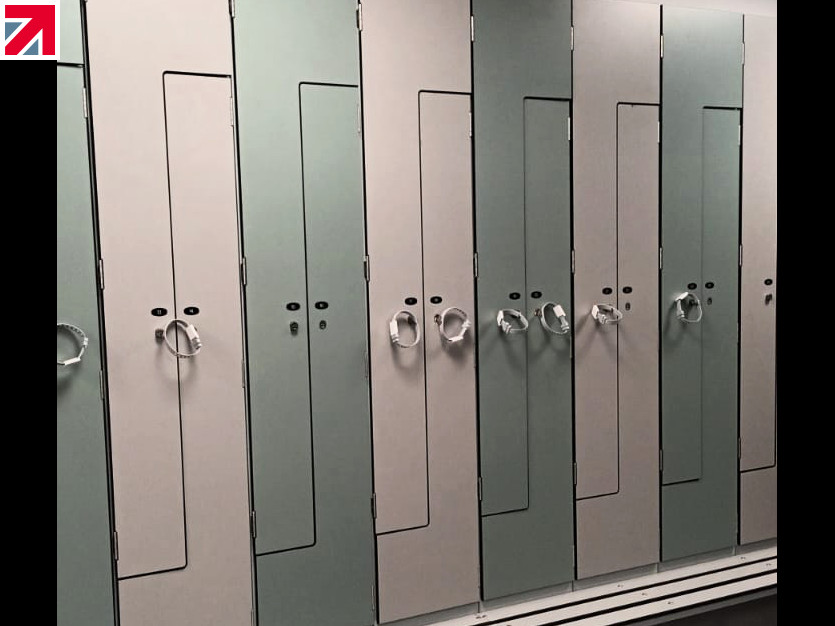 Located within the Kirtley building, close to the cycle storage compound, are changing facilities with a number of showers, hairdryers and mirrors. As part of the upgrade to these facilities, the University has installed Heated Z Lockers. The shape of these lockers was chosen so that the user has the full height of the locker to gently dry their clothes and equipment that they used to cycle to university.
This unique shape makes them the perfect design for heated lockers. Simply hang your damp clothes inside and let the Heated Z Locker do the hard work. Air flows easily inside the locker, with a perforated base, and perforated slots at the top allow the damp air to escape. Single and twin tube heaters are available, with the heat source plugging into a 3-pin power socket, or wired into a fused switch.
A range of materials and colour finishes are available, and the University of Derby chose Laminate Z Locker doors in two colours. Laminate is a great choice of material as it creates a more Heavy Duty locker less likely to scratch, dent or damage.
With a large range of laminate manufacturers, including a carbon-neutral laminate supplier, our Heated Z Lockers can be a bright pop of colour through to a neutral wood effect laminate. The University of Derby chose two contrasting laminate colours in colours Sage and Elegant Grey from BioCarbon Laminates, providing a modern look to the Z Lockers. The lockers were also manufactured with seat stands, with the slats matching Elegant Grey door colour from BioCarbon Laminates.
We can also provide a range of accessories, from multiple lock options through to wrist straps, particularly popular with leisure centres and gyms. The project at University of Derby included oval laminated numbering, Lowe & Fletcher coin return locks and grey wrist straps.
The university were very pleased with their Heated Z Lockers, and we have since been back to measure up for some more laminate lockers. It was great for our team to work with University of Derby on this project, and we look forward to returning for the next project soon.
If you need some Heated Lockers or want to find out some more information about our range of products, call 01284 530495.
Find out more about Helmsman Lockers and Cubicles on their member profile page here