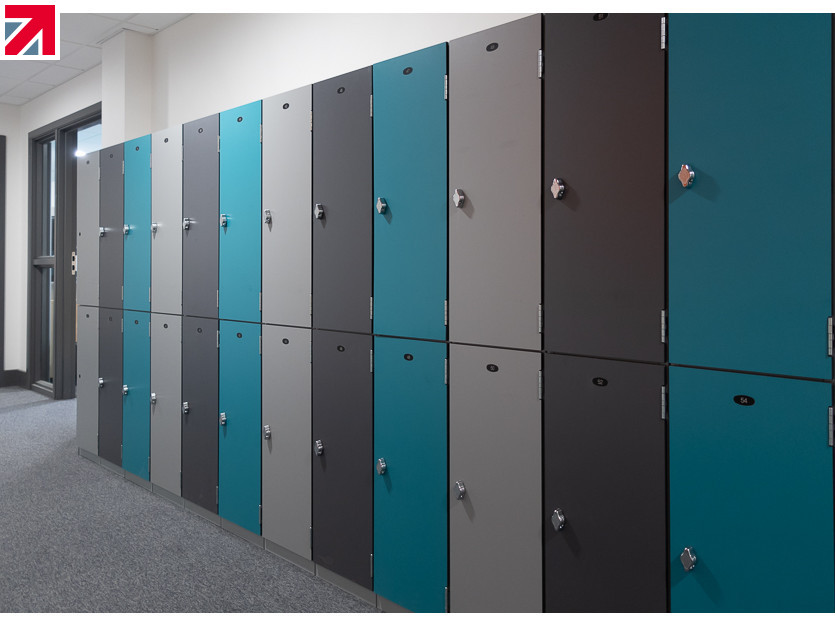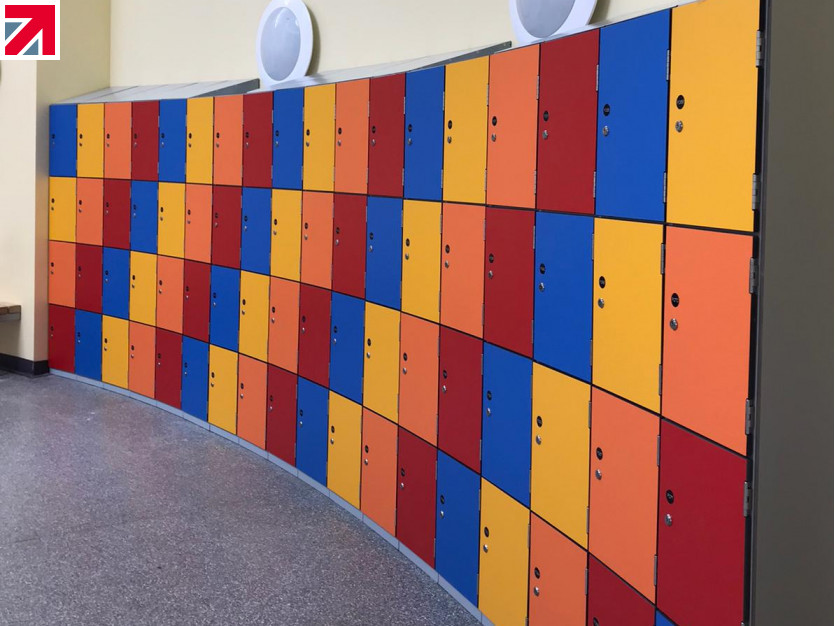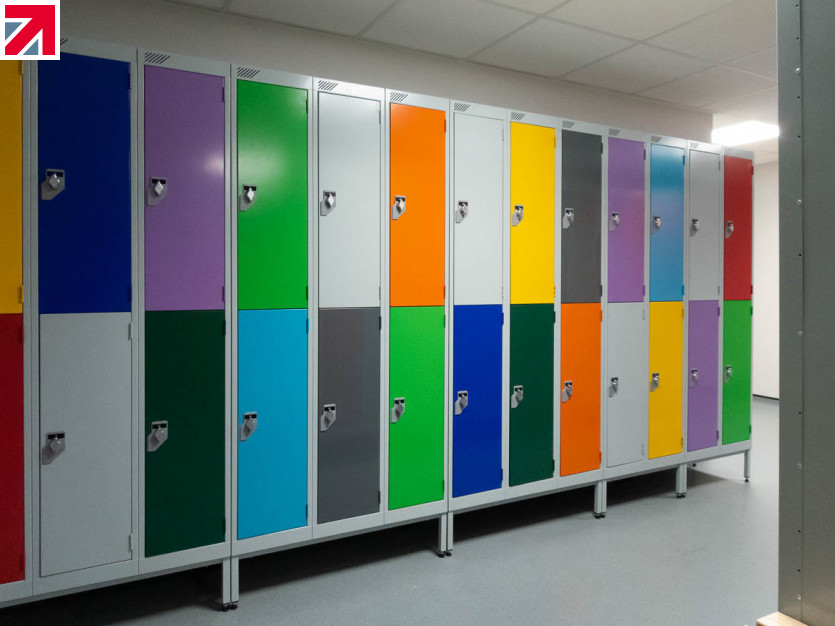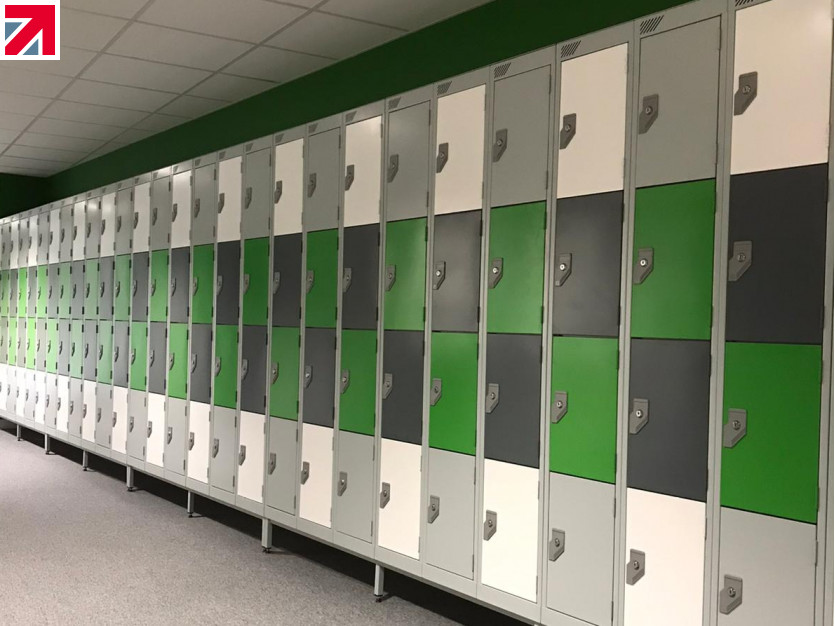 Replacing School Lockers
Do they need replacing?
There are many reasons why you might think the lockers in your school need replacing. Perhaps they're looking old and worn out, maintenance bills are piling up or you simply just need to cater for more students than before. Whatever the reasons, it is worth thinking about replacing your school lockers with plenty of time to prepare.
Unsure about whether your lockers need replacing or just some TLC? If your lockers are getting old, have creaky doors, or have keys missing, it's possible that Helmsman can help with the maintenance and service of the lockers rather than having to purchase new ones. Our service team consists of highly skilled engineers to keep your lockers as good as new.
However, there will be occasions where your lockers are approaching the end of their life and need replacing. If your metal lockers have started to rust, from exposure to moisture, or the wrong cleaning products, they will likely need replacing before the rust spreads and affects the look and usage of the lockers.
Maybe your lockers have been repaired a few too many times and the maintenance is becoming too costly. At this point it can be helpful to weigh up the cost of repeat repairs versus the cost of new lockers which don't require expensive upkeep. If the parts you require are no longer available due to the age of your existing lockers, this may also be a reason to upgrade the lockers to avoid having to pay out for more difficult to source items.
If the use of your lockers has changed, and they are now too small or too large for the intended users, an upgrade could be helpful to save space or provide a more user-friendly option. As lockers can have a relatively long lifespan, it might be that the school has changed its layout since they were installed. If you're wanting to move the lockers to a different area of the school, and the area won't fit as many lockers, it could be a great time to upgrade them, or if the area has more space perhaps, you'll want to purchase more.
If priorities have changed, for example you require lockers that are intended for use by more than one individual, the locks you have might not be providing what you need. Plus, with new technology available you may have a need for extras such as heated or charging lockers.
What are the next steps in replacing your school lockers?
So you've decided you do need to upgrade your school lockers; now there's a lot of things to consider before you place an order.
Material and finish
Firstly, you'll need to think about what material or type of locker you want for the school. Whilst the traditional school locker is made from metal, it may be that you want to upgrade to a more long lasting material such as a laminate locker. These are made with a mild steel carcass and have solid grade laminate doors, providing a more heavy duty product which is less likely to dent or scratch. Whilst a laminate locker is more expensive, the upgrade in material could pay for itself in the long run by being easier to keep clean and damage free, resulting in less maintenance costs.
Sizing
Lockers can come in all sorts of sizes and designs, so make sure to think about which is going to be the best option for your school lockers. Within Helmsman's School Locker range we cater for KS1 students, KS2 students, and our standard locker range is suitable for secondary schools and above. These range from a height of 1200mm, up to 1800mm, however as we manufacture our lockers in house, to order, we can cater to any specific needs you may have.
Design
Next, you'll need to think about what will be going into the lockers and how much space you'll need in each compartment. Our KS1 and KS2 lockers are available in 1-3 compartments, whilst our standard range are available up to 6 compartments. The more compartments you choose, the more students you can provide lockers for, however this does mean each individual compartment will be smaller, so it's important to think about what your lockers will be used for.
Accessories
Don't forget, its not just about the internal area of the locker. Both laminate and metal lockers can come with many additional extras, locking options, finishes, and numbering choices. Sloping tops mean that clutter can't be stored on top of the lockers and potentially cause damage and locker stands can be provided with cladding to stop things being lost underneath.
Timing
Whilst the summer holidays might seem a long way away, it's never too early to contact us and get the ball rolling. With the short window of time in the summer holidays to get repairs and replacements sorted you don't want to miss the boat. It might be that the laminate colour you're wanting is on a longer lead time than expected, or you're wanting the lockers installed by our professional team in the peak period of the summer break. Plus, with all of our lockers manufactured to order, its better to be prepared sooner rather than later.
Contact us today on 01284 727626 for more information about our school lockers and talk to our team about the different options available to you. Alternatively, send us a quote request here.
Find out more about Helmsman Lockers and Cubicles on their member profile page here