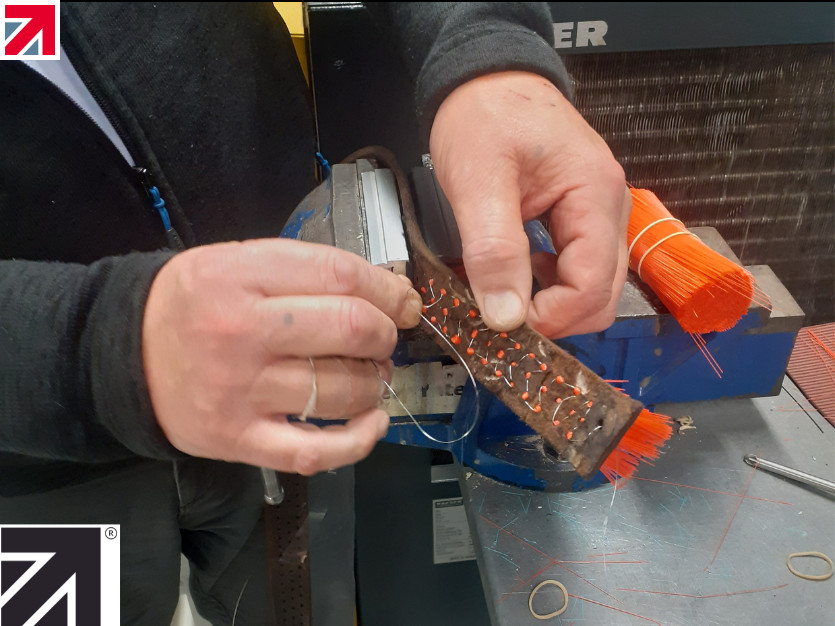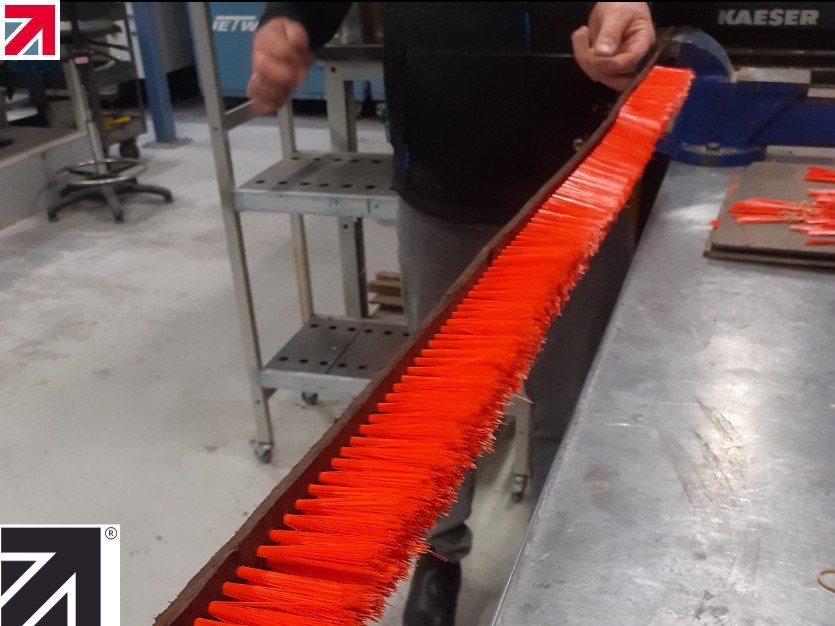 Established in 1858, Cottam Brush Ltd has grown from a small workshop in Samuel Cottam's Sunderland home, to one of the world's foremost designers and manufacturers of trade, industrial and specialist brushes. Family-run for six generations, Cottam Brush is a product of the North East's industrial heartlands. With our historic connection to the shipyards, docks, foundries and mines of the region, we've supplied local businesses, artisans and industries for nearly 160 years. Starting by hand-making brushes for businesses in both the local area and across the country, our journey closely mirrors that of the people, region and country of which we're a proud part.
From our home in Hebburn, Tyne and Wear, today we supply brushes to some of the world's most prestigious companies from an array of sectors – from pipeline inspection to eel passes, wastewater trench brushes and high-tech subsea brushes. Today Cottam is made up of 17 employees, from brush makers to marketers, engineers to sales personnel totalling over 245 years' time served…a testament to Cottam's commitment to process, innovation, and quality.
Our long serving employees are an invaluable source of knowledge and expertise, not only to Cottam's customers, but to our industry as a whole. We have 5 employees who have been working for Cottam for over two decades – a rare feat in itself! But the employee with the longest service record is our Process Engineer, Eddie Moon, who has been with Cottam for 43 years and counting!
Eddie started working for Cottam Bros (as we were known back then!) as a general labourer and assembly line worker back in 1980. His tasks included resin setting and tar setting brushes, as well as trimming and general assembly. This was his first job since leaving school, and he's built a wealth of knowledge since then.
Between 1985 and 1990, Eddie worked in the sawmill and was trained in-house on a range of Woodworking Machines including Rye shaping Machines, copying machines, saws and planers etc.
His role moved back to the assembly line in 1990, where he was given responsibility for tasks including drilling and creating patterns. He was trained on hand stitching brushes, a skill which he still uses today!
Eddie has worked in the Sales office since 2006 when the role of Process Engineer became available. Eddie's wealth of experience designing and manufacturing brushes is invaluable to Cottam and his skills were ideally suited to the position. His knowledge is also valuable when chatting with our customers about their custom brush needs and helping them find the best solutions. Eddie is also responsible for costing custom brushes and providing quotes for our customers. So, if you enquire about a custom brush, it is more than likely Eddie who you will hear back from.
Eddie's now predominantly office-based role hasn't meant he has forgotten his brush-making skills – he is still regularly involved in manufacturing brushes using traditional methods including hand stitching. Most recently, he's been trained in-house to weld brushes…just goes to show, you're never too experienced to learn new things
Find out more about Cottam Brush Ltd on their member profile page here