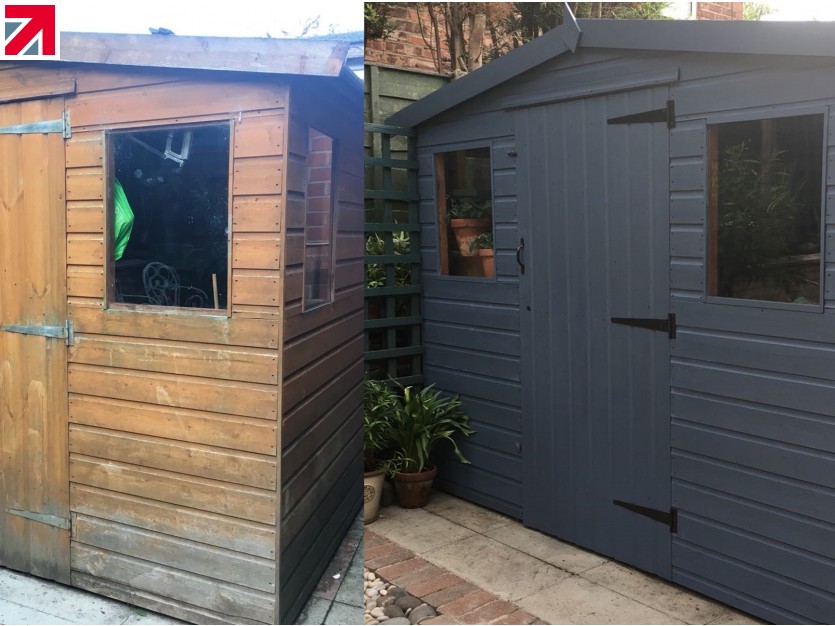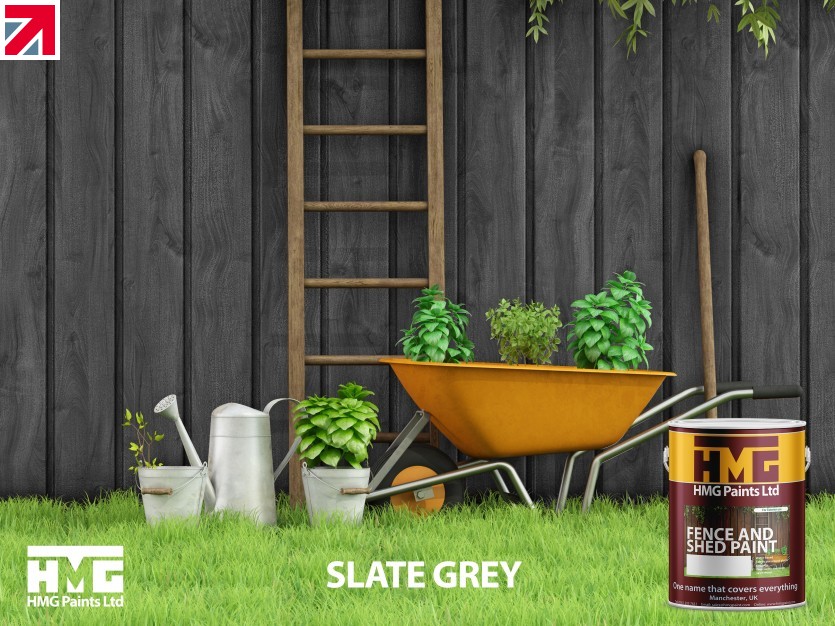 Gardens up and down the country are getting a colourful makeover thanks to Fence and Shed Paint from HMG Paints, the UK's Largest Independent Paint Manufacturer. The new product which only launched in April 2020 has seen incredible demand from consumers and professionals who've utilised their time during the lockdown period to breath new life into their gardens and homes.
Where previously decorators and homeowners have been limited to a select pallet of colours HMG Fence and Shed Paint is available in a virtually unlimited colour pallet. Thanks to HMG's decorative partners such as Hemel Hempstead based TopDec Decorating Suppliers, customers have taken advantage of bespoke colour matching and next day delivery.
"Our customers have loved the Fence Paint and the choice of colours." Commented Brian Green, Owner of TopDec Decorating Supplies. "Our close partnership with HMG has allowed us to also rapidly launch 4 new colours to the range including a Light Grey, Slate Grey, Forest Green and Prestwich Blue based on requests from our customers."
The companies Essentials Colour Collection offers a great colour choice for decorators or home owners to choose from but HMG haven't stopped there. The product is available in any RAL or British Standard colour and with HMG's innovative UNIT mixing scheme virtually any decorative shade.
The Fence and Shed Paint offers a premium quality water-based, protective finish for use on roughly sawn wood and can be used on fences, sheds and other garden areas and furniture. The company's new innovative water-based colourants provide excellent colour retention and weatherfastness to ensure the colour stays brighter for longer, as well as superior coverage meaning users get more value for their money. The Fence and Shed paint can be applied by brush, roller, or spray application. HMG Fence and Shed Paint is available for purchase at https://shop.hmgpaint.com and through distributor TopDec Decorating Supplies at their new high street location or via https://www.topdecbrush.co.uk .
Features and benefits
Fast drying
Water based
Low Odour
Safe to use around plants and pets
Made in Britain
Find out more about HMG Paints on their member profile page here