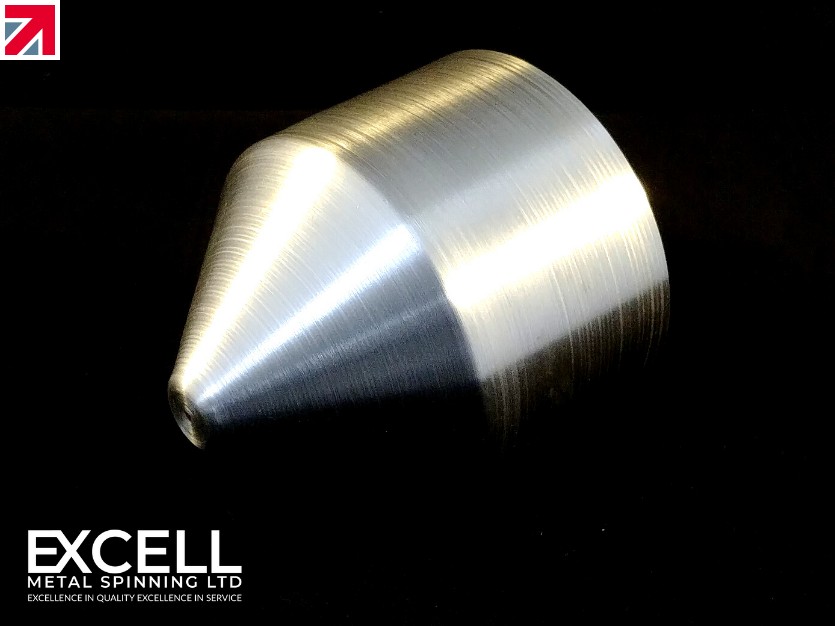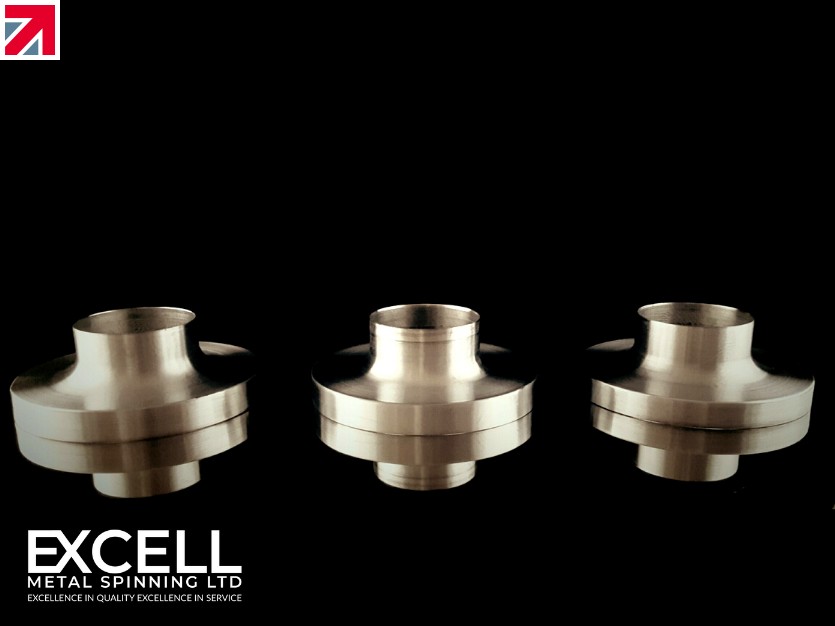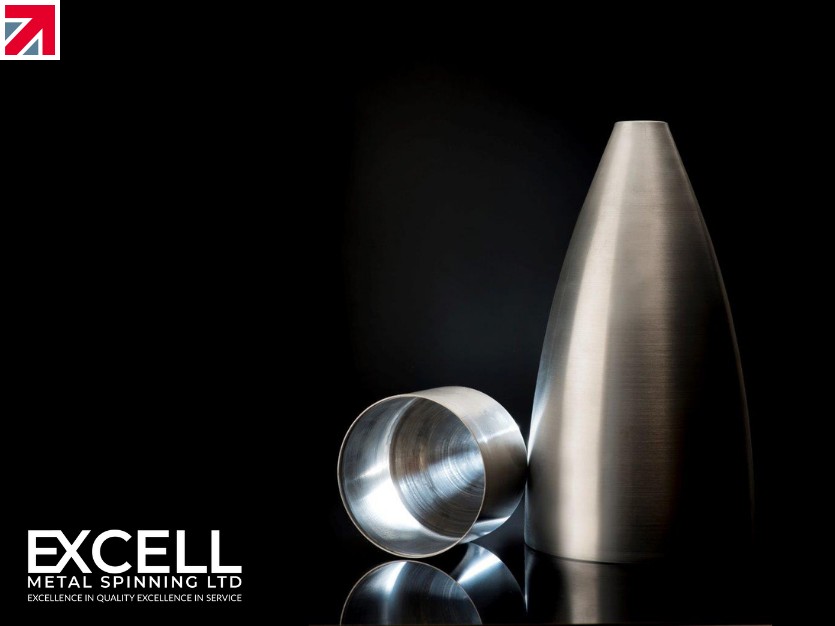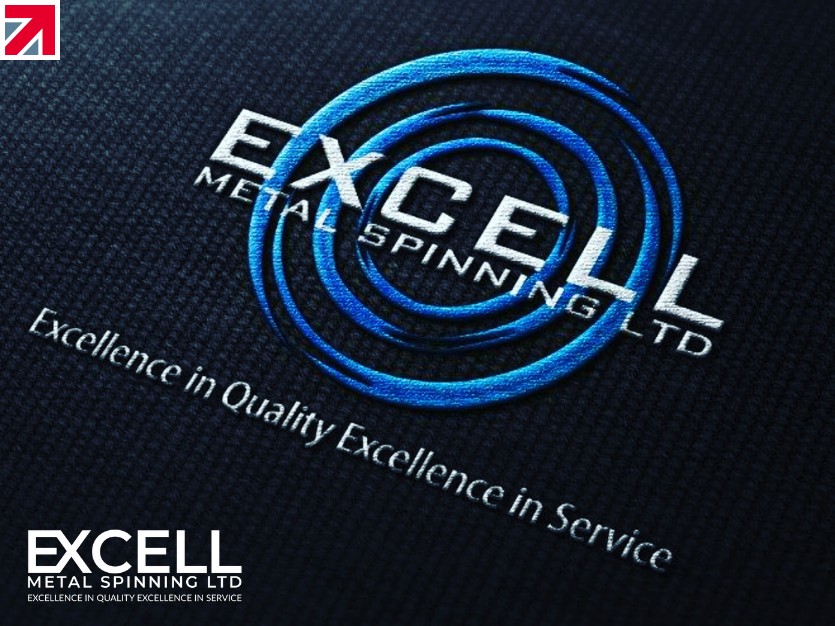 What is Metal Spinning?
Metal Spinning is the process of forming sheet metal into components through plastic deformation. It is important to not confuse this process within machining or turning; a process which removes material to produce a desired shape. Metal spinning differentiates itself as a process that utilizes the full material mounted onto the lathe, and forming the sheet metal over a tool at high speed.
'What is metal spinning' is the most commonly asked question we come across a lot, and so it proved an obvious choice to begin this blog. In our previous blogs, we have covered more in detail about some of the applications of Metal Spinning as well as a complete guide on the process!
If you missed these you can read them by clicking on the links below;
The benefits of Stainless Steel and why it is considered a 'hygienic' choice
Stainless Steel is a material commonly associated with hygienic products widely used in the medical, commercial kitchen and science industries. Stainless steel comes in a number of 'types', the commonly used stainless steel within the industry is 'Austenitic' which is known for its excellent mechanical properties.
Within this type of Stainless steel, you can identify high levels of Nickel and chromium, which provides this fascinating material with outstanding corrosion resistance. There are two distinct grades that can be identified and they are 304 and 316. Let's take a deep dive into the benefits and applications of both Grades.
304 Grade Stainless Steel
Benefits; Excellent Corrosion Resistance and Easy to sanitize
Applications;
Storage tanks
Fasteners and Finishing Hardware
Pots and Pans
Residential Sinks and Sink Parts
Indoor architectural / Décor hardware
Residential Appliances
316 Grade Stainless Steel (Properties similar to 304)
Benefits; Improved Corrosion Resistance due to inclusion of 2-3% Molybdenum. High Corrosion resistance against Chlorides unlike 304
Applications;
Industrial Equipment - Pharmaceutical / Chemical
Industrial and Chemical transportation
Pressure Vessels
Cisterns and Pipes for chemical applications
Medical equipment where non-surgical steel
Marine Equipment
Outdoor site furnishing
Commercial Kitchens
Food production and processing in saline environments
Commercial appliances
Stainless steel has been regarded by productivities as a 'self-healing' metal which can maintain its structure in highly challenging environments. It can for example, endure high and low temperatures, wet and dry conditions and also withstand shock and abrasion with no damage.
Within the medical, science and food industry, it is vital that materials used in equipment and furniture are easy to clean to prevent harmful bacteria contaminating the user. Steel should be non-absorbent, with no pores or cracks so that bacteria, taste and odours cannot embed themselves within it. This makes 304 and 316 grades of stainless Steel ideal for this industry.
Examples of Stainless Steel Metal Spinning products

Bowls and Kickabout Bowls
Metal spinning is used in the application of kickabout bowls, which is equipment commonly seen in operating theatres. These products are usually made from 304 stainless steel, making these bowls durable and easy to clean. With 304 Stainless steel's properties, it can make these bowls incredibly easy to maintain hygiene standards in the workplace.
Stainless Steel Stools
Laboratories and hospitals all require stools, and for cleanrooms especially, stainless steel is required for hygiene reasons. Stainless steel' durability and easy to clean properties is ideal for this product. The stool seating and base are components made from Metal Spinning processes.
Bins and Waste disposal
The manufacture of waste bins and waste bin bag holders are manufactured from grade 304 stainless steel. The symmetrical, cylindrical shapes make it an ideal product to manufacture using metal spinning.
Stainless Steel Sinks & Basins
Circular sinks and basins are widely used in the medical industry, particularly in dental practices. These would be regularly sourced from Excell using deep grade 304 Stainless steel and can range from a number of dimensions from 250mm – 400mm.
Buckets and Pails
Buckets and pails used to transport various foods and liquids are also manufactured using the Metal Spinning process. Stainless steel is an ideal material used in this application due to its high corrosion resistance and easy to clean properties.
Vessels and containers
Containers and tank ends are manufactured using metal spinning. 316 stainless steel is ideal for this application as it can withstand extreme conditions and has excellent resistance to corrosive elements such as chloride.
These are just a few examples of hygienic products manufactured with Metal Spinning. Can you think of anymore products in the medical, commercial kitchen and science industries that could utilize metal spinning? Especially within furniture and equipment?
Your Next Project
As a leading expert in the field of Metal Spinning, and the leading organization in the UK Metal Spinning Industry, Excell's services have been widely sought after worldwide. With the vast skills and knowledge required, we can ensure quality products are delivered on time and to your requirements!
To get started on your next project with us, and to determine the best possible solution for your industry needs, you can fill out a Quotation Form. Our team are on hand ready to help you!
Find out more about Excell Metal Spinning Ltd on their member profile page here