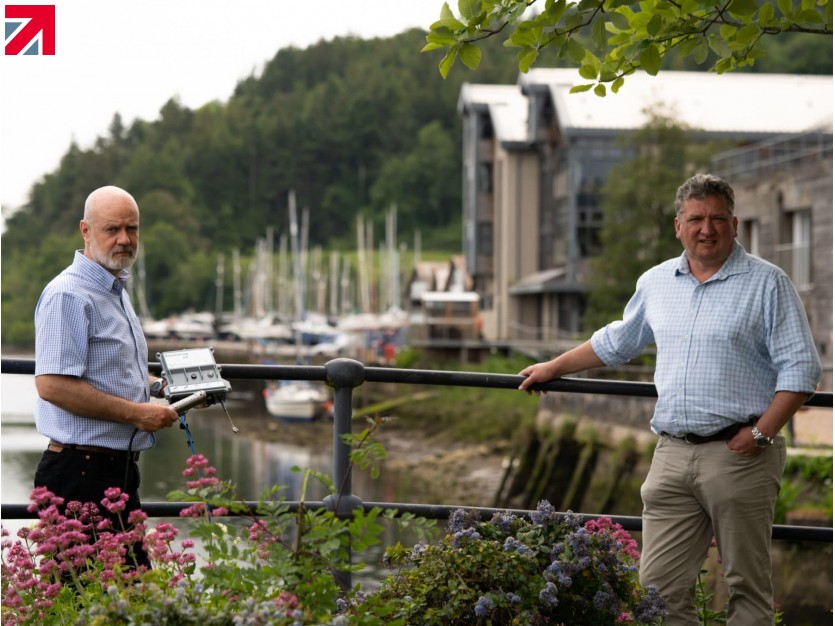 Environmental monitoring sensor and instrument manufacturer, Valeport, has strengthened its position in the inland water industry by launching a new company dedicated to providing highly accurate, innovative instruments to the water industry.
The new company, Valeport Water Ltd, will leverage the expertise and manufacturing capabilities of its sister company Valeport, a respected marine technology firm.
Although Valeport Water was born out of the pandemic, the firm has a long history serving the hydrometry and hydrology markets, indeed the first Valeport product was a Braystoke Impeller Flow Meter used for the Thames Barrier project over 50 years ago.
From simple impeller instruments to electromagnetic and Doppler shift technology flow meters, Valeport Water offers flow meters to meet all needs. Drawing on the firm's expertise in optical measurements, fluorometers and turbidity sensors and their associated loggers and telemetry systems are also within the Valeport Water portfolio.
"Although for many years Valeport has worked in the Water industry, it has been fairly under the radar. We have a long-standing relationship with an international water cycle management company, developing for them insertion flow technology for water distribution networks and acoustic doppler technology for sewer flow.
"Translating our understanding of signal processing, low power PCB design, high tolerance manufacture and the calibration of instrumentation that can survive the most extreme environments to the Water industry was something we had planned before the pandemic. However, the pandemic allowed us to push ahead with the expansion, establishing strong partner connections and launching this dedicated new offer", added Matt.
All Valeport Water products come with a three-year limited warranty, extendable perpetually with regular servicing.
Products in the Valeport Water portfolio are designed and manufactured at the firm's riverside HQ in Devon, UK. These premises have been extended to facilitate the growth of the Valeport Water business.
Find out more about Valeport Limited on their member profile page here