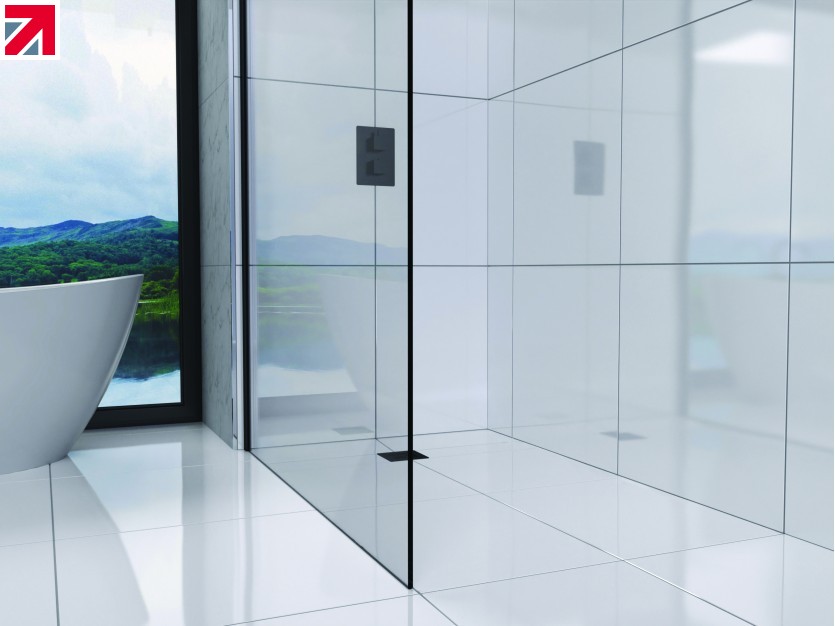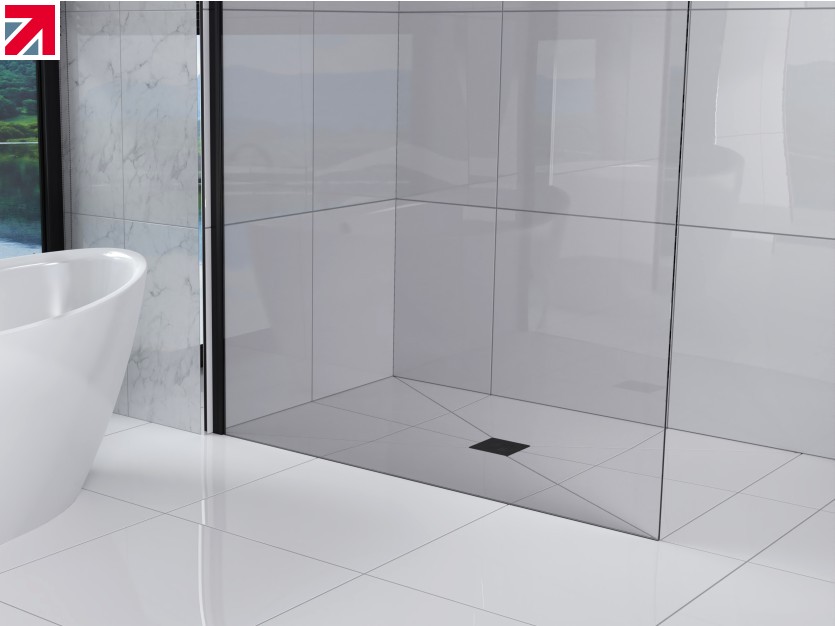 Responding to market demand for a more versatile wet-room system, UK shower products manufacturer, Kudos has launched Aqua4ma Evolution. Backed by a lifetime guarantee, it's quick and easy to install, saving time and money on installation.
The Kudos Aqua4Ma wet-room system was initially introduced to the market in 2010 and now resides in thousands of UK homes. Aqua4Ma Evolution, introduces additional features to this successful system, enabling maximum versatility in design. This new system comprises of a number of wet-room components including a choice of centre or end waste, 25mm deep shower decks, which are individually CNC machined from a solid block of closed cell extruded PVC, a material that's totally waterproof. The centre waste option comes in 7 sizes from 1000x900mm to 2000x900mm and the end waste shower deck is 1340x1000mm, although all can be trimmed to suit a particular installation. There's a choice of waste pack finishes in polished silver or matt black and a selection of floor and wall panels in 7mm, 15mm or 25mm thicknesses, the latter specifically allowing the creation of structural features such as seats and shelving.
Aqua4Ma shower decks can be fitted directly to a wooden or solid floor or to a raised plinth. The joints are solvent welded together with a solvent paste to provide a one-piece permanent waterproof barrier that's guaranteed for life. These unique decks can be used on their own within a showering area, or they can be coupled with the floor, skirting and wall panels to provide totally watertight room protection.
A key feature of this Aqua4Ma wet-room system is that it is suitable for immediate finishing with tiles, vinyl or micro-cement. Early wetroom systems would take at least two days to install, simply because many of the membrane solutions required 24 hours to become waterproof. The closed-cell extruded PVC panels with solvent welding joints in the Aqua4Ma system allow fitting and tiling within the day. The robust panels also allow tiles to be removed and replaced without compromising the waterproof integrity of the system.
Kudos was established as a UK manufacturer of shower products in 1999. Their product portfolio includes shower enclosures, shower trays, over-bath screens and wet-room solutions sold via bathroom showrooms and merchants across the UK. Check them out at kudosshowers.co.uk, call them on 01539 564040 or email marketing@kudosshowers.co.uk
Find out more about Kudos Showers Ltd on their member profile page here