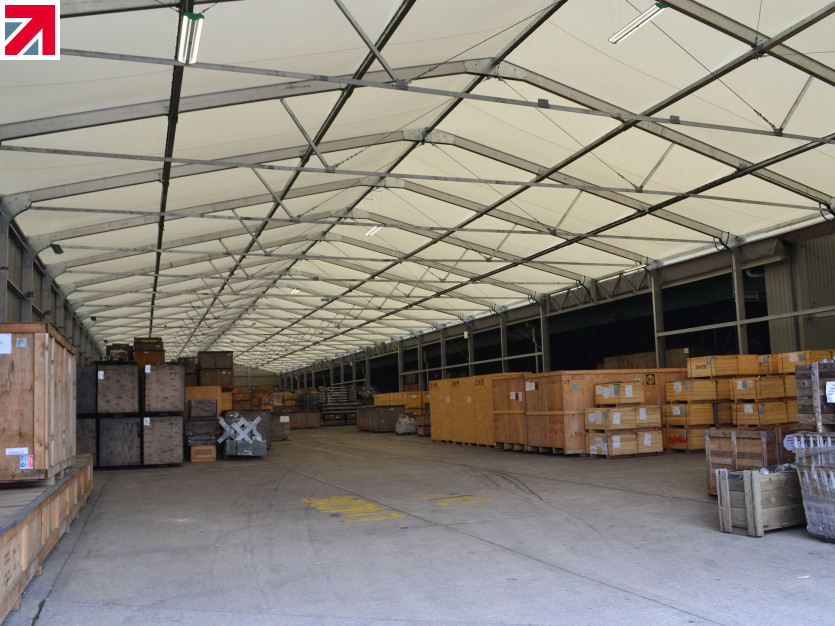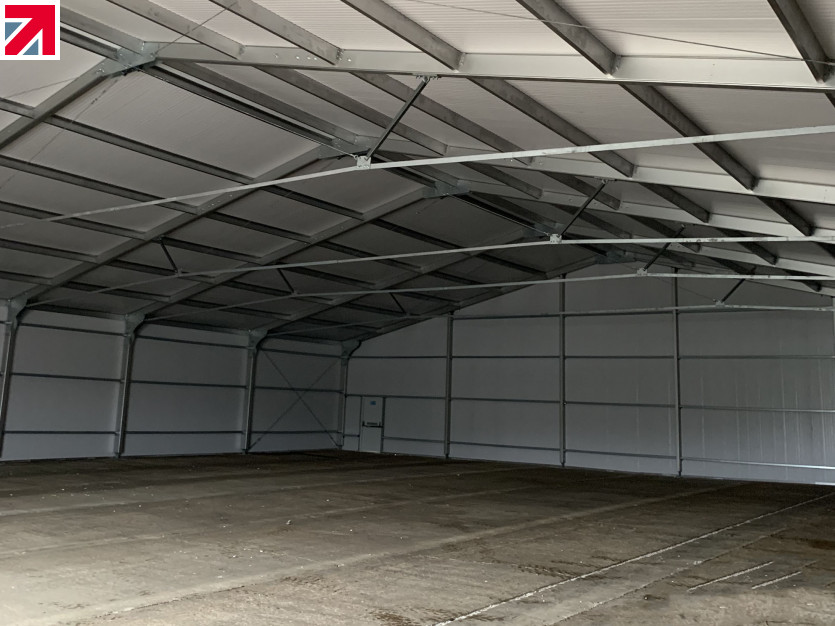 Considering temporary warehouse hire? Or maybe you're more interested in purchasing your temporary structure. Regardless of which option initially sounds the most appealing, it's important that this decision also makes financial sense for your business. Carry on reading to discover which option is the most affordable and why!
Is it best to buy or hire a temporary warehouse?
There are three main factors that will typically determine whether it's more expensive to buy or hire a temporary warehouse. This includes how long you intend to use the temporary warehouse, whether you require a bespoke temporary structure, and whether you want to be able to profit from reselling the warehouse once you've finished using it.
Period of use – If you intend to use your temporary warehouse for a longer period of time, for example, months or years instead of a matter of days or weeks, purchasing a temporary warehouse makes more financial sense than hiring one.
However, if you only require the temporary warehouse for seasonal overflow or a one-off event, it's likely that hiring a temporary warehouse will be the more affordable option. Some temporary structure companies will even give you the option of purchasing the temporary warehouse if you decide during the hiring period that you'd rather purchase the structure for longer-term use.
Bespoke – Similarly, if you require a bespoke option, then it's unlikely you'll be able to simply hire a temporary warehouse. Due to its bespoke nature, it may not be suitable for other businesses and the provider will therefore struggle to hire the structure in the future. As such, you'll often be required to outright purchase this type of temporary warehouse.
Resell – If you want to benefit from reselling your temporary warehouse, then you'll need to purchase the structure. While it's likely to sell for considerably less than you organically purchased it for, it's a great way of getting more for your money and ideal for companies that require a temporary warehouse for medium-term use.
Temporary warehouse hire, lease and buy at Mar-Key Group
Here at Mar-Key Group, we work with clients with all kinds of varied needs and budgets. This is why we give our customers a choice of buying, hiring or leasing their temporary structures. Regardless of whether you're searching for cost-effective temporary warehouse hire or would prefer to outright purchase your bespoke temporary building, we offer payment plans to suit every business.
Our expert team of in-house designers and technicians has been built up since the company was founded in 1991. Since then, we've had decades of valuable experience delivering a wide range of temporary structures for countless industries. From storage warehouses to temporary sports facilities and even temporary retail spaces, you're sure to find the right temporary building to meet your business requirements here.
Alongside our hire, lease and purchase options, we also offer free site visits and are happy to introduce you to our preferred planning consultants, should you desire extra support with your planning application. Whatever your temporary structure requirements might be, please don't hesitate to get in touch today!
To speak directly to a member of our knowledgeable team, please feel free to give us a call on 01202 577111. Alternatively, you can also use our convenient online contact page to send us your enquiry or get in touch with us using our email address – info@mar-key.com. We hope to hear from you soon.
Find out more about Mar-Key Group on their member profile page here