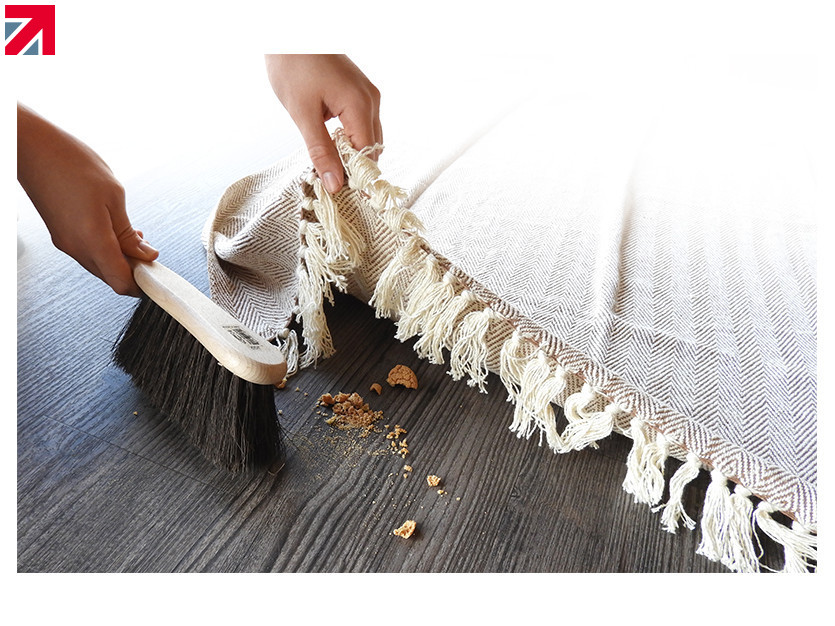 For decades, Hillbrush has been a trusted name in the agriculture and construction sectors, providing a durable and effective traditional range of brushes and cleaning tools. The Hillbrush traditional range is a benchmark for other products in the market due to our commitment to using sustainably sourced materials, such as high-grade timber and natural fibres, and our manufacturing expertise.
We take pride in crafting each brush with precision to ensure high-quality and reliable products. Our traditional range includes a wide variety of products to suit various cleaning needs, including broom heads, broom handles, hand brushes, cleaning tool kits, gutter cleaning tools, and more. These tools are versatile, perfect for personal use and gardening tasks, and come at an economical price.
End users trust our brand for quality, and our brushes have been relied upon by generations of farmers and builders for their durability and sustainability. Our brushes have stood the test of time, and they are still being used today.
At Hillbrush, we continue to innovate and improve our products to meet the ever-changing needs of our customers. If you are in the agriculture or construction sector and are looking for high-quality, sustainable cleaning tools, look no further than Hillbrush. Trust us to help keep your environment clean and tidy, one brush at a time.
Find out more information on our traditional cleaning equipment: hillbrush.com/traditional-range
Find out more about The Hillbrush Company Ltd on their member profile page here