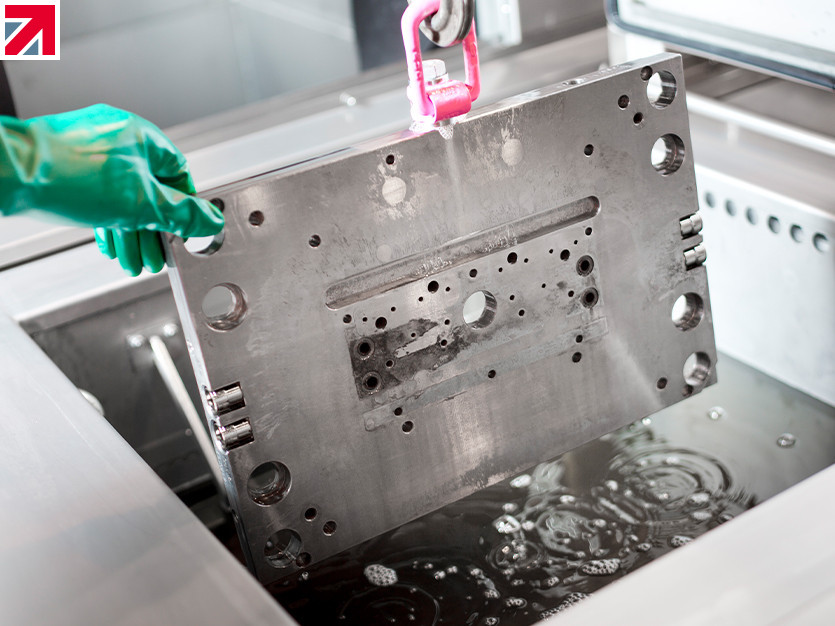 Kemet International raises the bar in the surface finishing and cleaning industry with the launch of its innovative Versa Genius+ cleaning system. This compact, smart, and modular cleaning system takes the successful Versa+ range to the next level with its breakthrough Genius adaptable digital ultrasonic generators that guarantee maximum performance in the tanks at all times.
The Versa Genius+ cleaning line consists of washing, rinsing, and drying modules that range from 50 to 180 litres. A customer can choose from a simple single ultrasonic tank setup to a fully automatic, multi-stage, and enclosed cleaning cell, all built to Kemet's high standards and the standards of Finnsonic equipment distributed in the UK.
The real genius of the system lies in the new digital ultrasonic generators. The technology constantly adjusts the frequency and power settings to provide optimal cleaning results in response to changing conditions within the ultrasonic cleaning tank, such as the size of the parts being cleaned or the amount of contamination. This advanced digital technology not only ensures efficient cleaning but also results in lower energy costs as compared to competing systems.
Kemet offers free trials to help customers find the best combination of ultrasonic equipment and cleaning fluids from its extensive range of over 400 options, most of which are manufactured by Swiss-based NGL Cleaning Technology. With Kemet, there's no need to be a genius to solve your cleaning challenges.
Aside from ultrasonic cleaners, Kemet provides Passivation machines that meet the ISO 7 clean room standards, ensuring that your parts are suitably prepared for their intended application. If you want to discover Kemet's extensive range of cleaning solutions, don't hesitate to reach out to their team at +44 (0) 1622 755287 or Sales@Kemet.co.uk to schedule cleaning trials and find the ideal cleaning solution for your specific requirements.
Find out more about Kemet International Ltd on their member profile page here