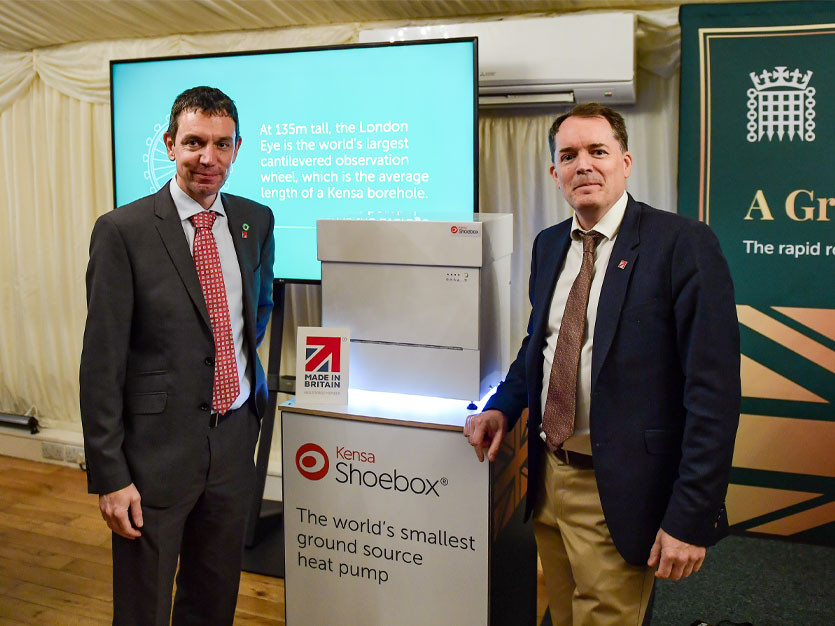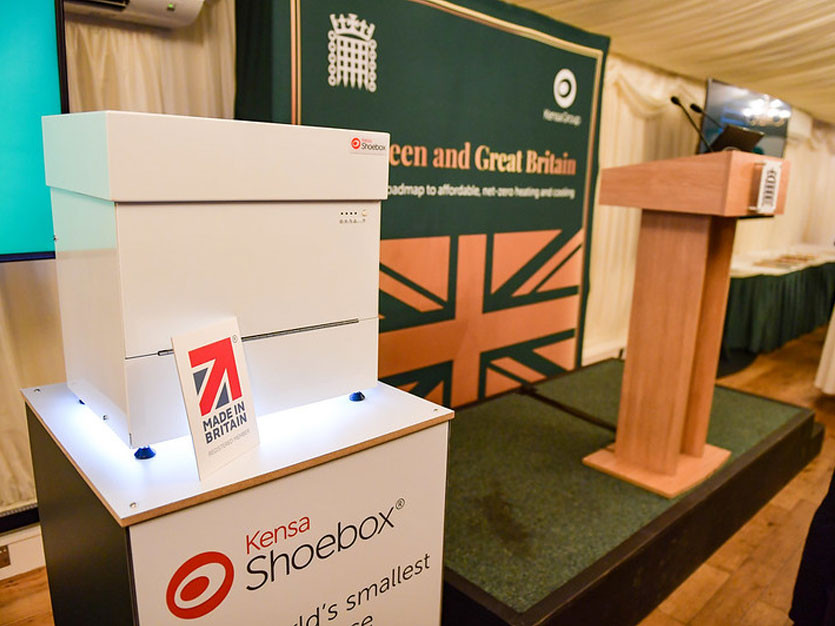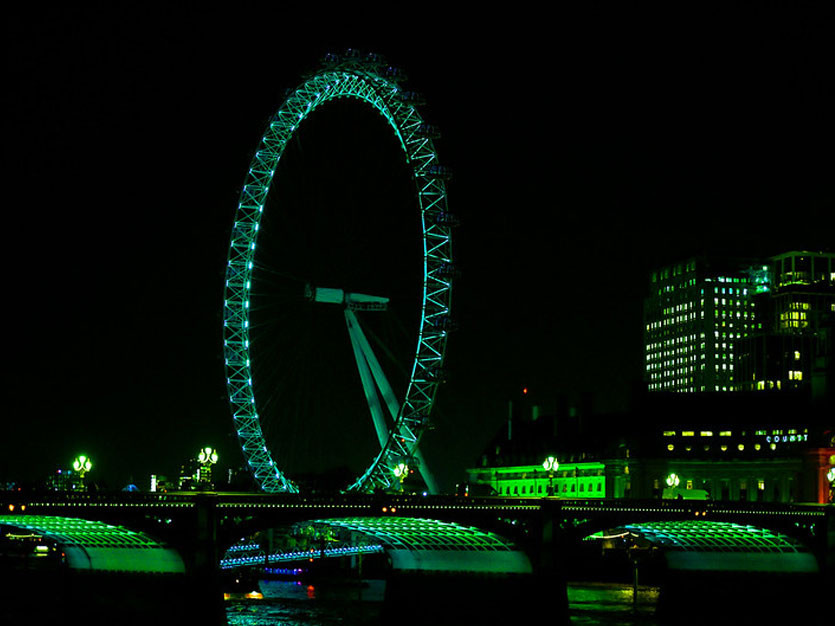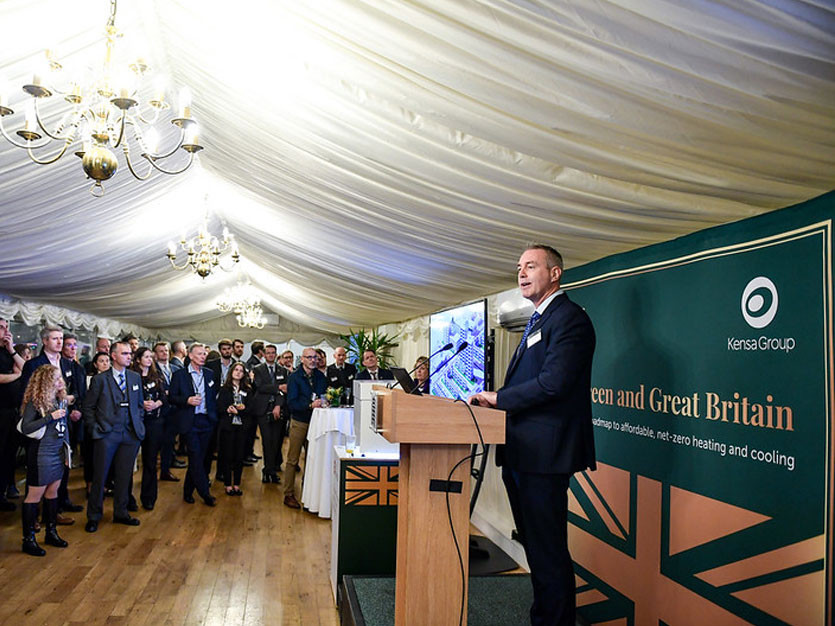 Delivering a Green & Great Britain, street by street.
Net zero ambition, strategic collaboration and a viable 15-point plan to deliver clean, sustainable heating and cooling to 100,000s of households around the UK were the key takeaways from the Kensa Group's 'Green & Great Britain' event at the House of Commons on Thursday 24th November 2022. Made in Britain Chief Executive, John Pearce was invited to take part in 'lighting up' their campaign to help develop a UK-wide network of ground source heating systems, incorporating potentially thousands of Kensa's heat pumps from their factory in Truro, Cornwall. Kensa Group with their partners Merlin Entertainment transformed the London Eye to a glorious sustainability green – as a symbol of the renewable, clean energy future we all want to see.

"To become a Green and Great Britain we need to think consciously about all our choices and how they can impact our progress towards net zero and support British-made goods, services and experiences. We need to do more to champion green growth which will help boost our economy and create thousands of green jobs right here in Britain. Green Friday is a great time for reflection and an opportunity for consumers, businesses and government to question what they are doing to help us on the road to net zero."
Dr Matt Trewhella, CEO, Kensa Group

It is Kensa's mission, as the UK's leading ground source heat pump manufacturer and networked heat pump installer, to mitigate climate change through an optimal transition to zero carbon heating and cooling. We have a unique opportunity to make choices that will improve the nation's energy security, reduce reliance on exposure to foreign markets and provide progress towards our net zero ambitions.

"Our vision for mass deployment of heat pumps using networked heat pumps will mean scaling up massively on the production of our product range, all of which are Made in Britain and carry the famous mark. We're pioneering the market for networked heat pumps which we believe will provide the lowest consumer cost non-fossil fuel heating and cooling solution for millions of households."
James Standley, COO, Kensa Group

Member of Made in Britain since 2014, Kensa Heat Pumps have been pioneering and delivering clean, renewable household and community energy solutions since 1999. Their new Green and Great Britain plan can deliver affordable heating and cooling for millions of people, drastically reduce carbon emissions, improve air quality and boost British manufacturing, creating almost 1 million well-paid jobs.
"The excitement and optimism at the Green and Great Britain event were clear to see. I've long admired the pioneering spirit of the teams at Kensa, having tracked their progress since I joined Made in Britain, in April 2015. Working strategically with major, private sector investors, government department BEIS and members of the public in communities all over the UK means Kensa is focused in on exactly 'what works now' and 'critical mass'. I admire their confidence and the team's dedication to building a viable 'green grid' of clean, affordable energy with British-made heat pumps. This is what green growth looks like in action."
John Pearce, CEO, Made in Britain
Read more about Kensa's plan to establish the ground-source UK energy grid.