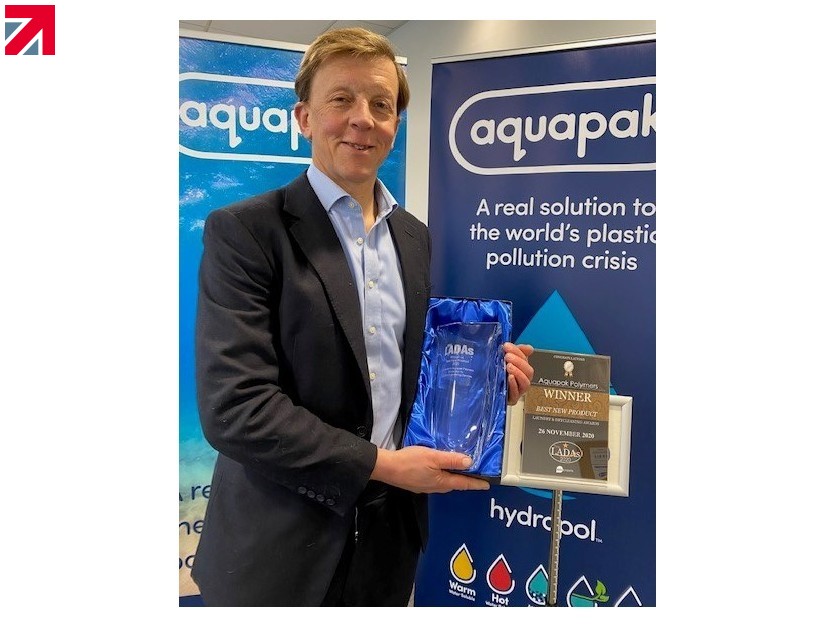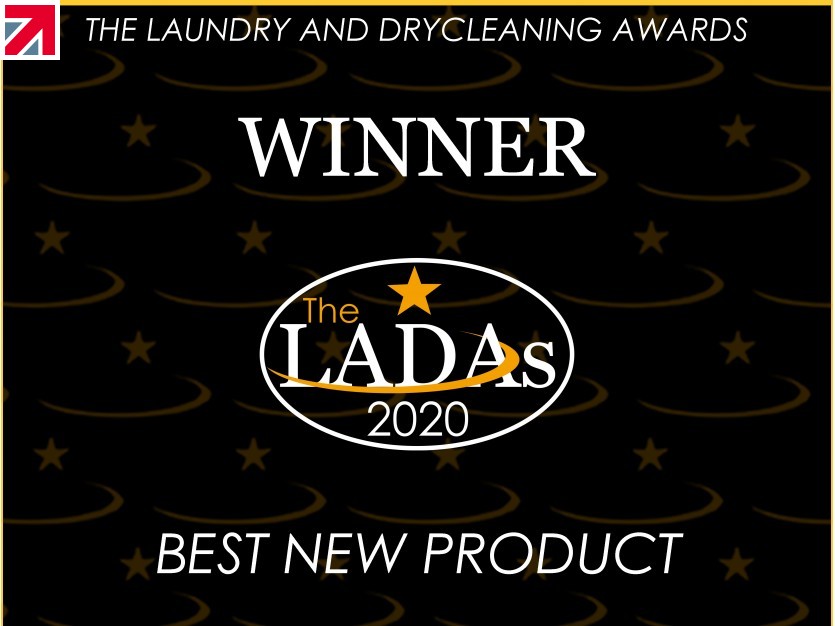 Water soluble laundry bags, made using Aquapak's Hydropol™, were announced as the Best New Product in the 2020 Laundry and Drycleaning Awards (LADAs). Pictured is our CEO Mark Lapping giving his virtual acceptance speech at the event which moved online this year.
Laundry bags made from Hydropol™ are available in the UK, Europe, USA and Asia from our selected partners and available in both domestic and industrial grades. They dissolve at warm and hot temperatures respectively during the wash cycle without leaving any residue or clogging filters.
During April 2020, Aquapak donated 46,000 of these laundry bags to enable UK NHS staff and other keyworkers to safely bag up their uniform/workwear and bring them home to put in the washing machine. These laundry bags also reduce the risk of cross-contamination by less handling and minimises the spread of Coronavirus to laundry workers, colleagues or loved ones as Hydropol™ is less prone to harbouring infectious droplets compared to traditional hydrophobic materials such as traditional plastics.
Hydropol™ laundry bags are now being supplied to both in-house and offsite laundries serving healthcare organisations, GP surgeries, dental practices, police forces, prisons, holiday cottages and hotels across the the globe.
To be connected with our distributors and/or manufacturing partners for the purchase of Hydropol™ laundry bags, please call Bradley Chalmers on +44 (0)7508 398 081 or email: b.chalmers@aquapakpolymers.com. Alternatively, for more information visit: www.aquapakpolymers.com
Find out more about Aquapak Polymers Ltd on their member profile page here