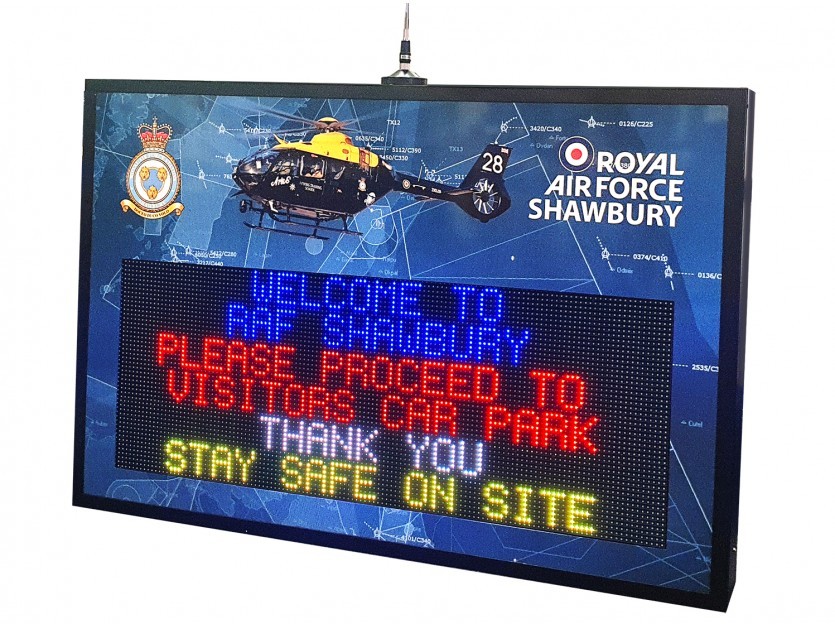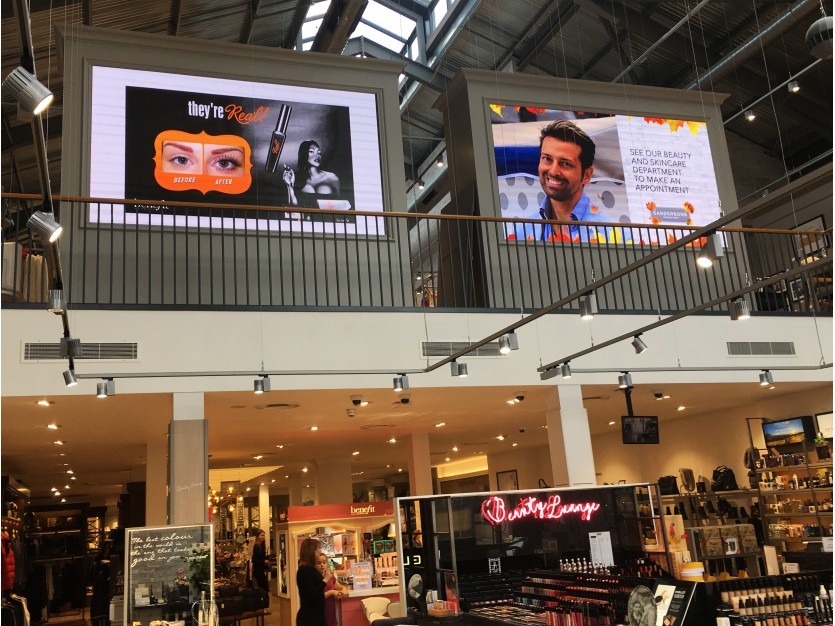 Electronic message display systems are now a part of everyday life, from full colour information and advertising boards, production monitoring and safety displays to transport signs, retail and video scoreboards: LEDsynergy (Displays) Ltd joins the Made in Britain organisation.
LEDsynergy have been installing displays for 40 years and the company says that their LED Display Systems are probably the most advanced available. The systems can convey vast amounts of information with high brightness LED characters in full-colour. They are housed in standard or bespoke casings and the displays can be simply controlled by many communications methods. The company has been around for over 40 years and have seen the industry grow from simple single colour scrolling message signs to large scale high-definition full colour video screens. The company put one of the first electronic signs in Waterloo Station, London in the early eighties and put one of the largest electronic displays in Europe, at the time, on the top on the Reuters building opposite the Millennium dome for the turn of the millennium, measuring some 42 metres long. The original two founding members are still working hard at the company.
LEDsynergy supply to not only the UK, but around the world, to Europe, the Middle East and Africa. They have been involved in many high-profile projects from the London 2012 Olympics, SSE Hydro & O2 Arenas, many Football, Rugby & Cricket Clubs, Military sites across the country, Major Banks, Airports, Hospitals and countless blue chip companies across the decades.
Jeremy Harwood, Managing Director (and Founding Member), said "LEDsynergy has for decades been embracing British trade by both manufacturing in the UK and using home grown and developed products and components. We feel that we have a moral obligation to promote and support our British manufacturing and of course British products. We are incredibly proud, that as a British manufacturer, we have recently become a registered manufacturer with 'The Made in Britain' organisation."
LEDsynergy will be using the Made in Britain mark on their website, sales literature, quotations and email footers. Find out more about the company at its members' directory profile here and its website here.