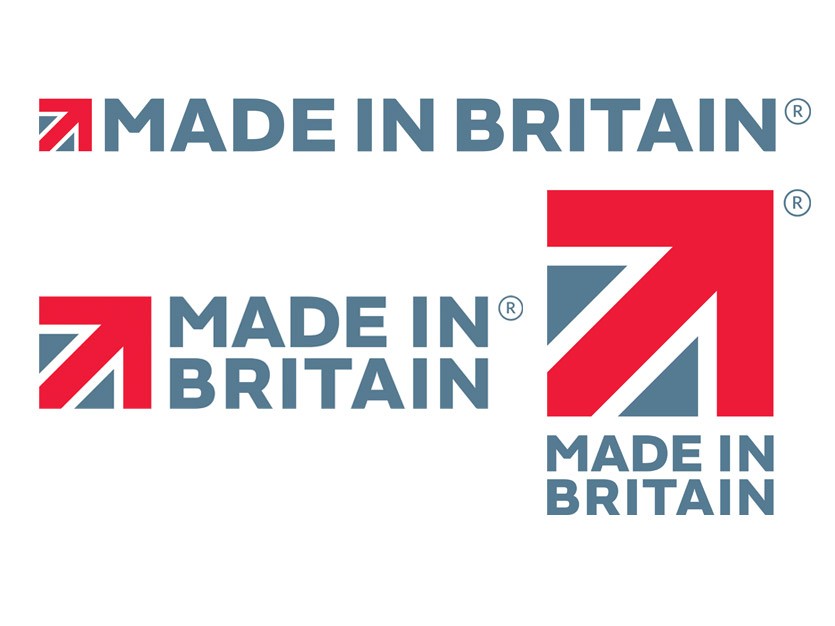 AFTER months of consultation and deliberation Made in Britain is to reduce the number of variations of its mark that it licences to members.
Since winning a D&AD Award in 2014, the Made in Britain logo has appeared on tens of thousands of products from thousands of British makers and has come to represent the best of British manufacturing. Companies using the mark need to demonstrate the British provenance of their products and adhere to strict guidelines on their transparency, sustainability and ethical business practices.
Until late last year, companies that qualify to use the mark could download more than 80 variations of it, with arrows pointing in four directions: north-east, south-east, south-west and north-west. The originators of the mark promoted this as a benefit, encouraging members to adapt the mark to how they were using it on a page, packaging or a product. It could be used to point to an item or lead the eye across a page.
Some users, or their art editors/designers, appreciated this flexibility and found it quite refreshing compared to the 'brand police' approach adopted by some organisations; other members found the variations an anathema and at odds with everything they believed about consistent branding. This has led to the organisation phasing out all versions of the logo apart from those with the arrow pointing up and to the right.
John Pearce, chief executive of Made in Britain, takes up the story: "We received legal advice that the many variations made the mark harder to protect; we would find it harder to deal with claimed infringements of use of the mark and allegations of 'passing off'.
"Towards the end of last year, we contacted lots of members who were using the mark in different ways and asked them why. We also asked them what they would think if we reduced the number of variations. Then we looked at the most popular orientation of the mark in use by members and that is most definitely north-east, or up and to the right."
Steven Booth, art editor at Made in Britain, explains what else influenced the team: "Most members are using the north-east pointing arrow because, psychologically, it has positive connotations. First of all, most western cultures read from left to right and that direction represents progress. Also, the upward-pointing arrow represents growth, increased positivity. Made in Britain is working together with members for growth, so the subliminal message is progressive growth."
John Pearce again: "We decided that from the beginning of this year we would gradually phase out all orientations of the arrow apart from north-east. Our website was changed in January and we now offer only north-east versions from the download area.
"But we are still mindful of the many versions of the mark still in use, including by us! We don't want to throw out still serviceable point-of-sale items and other merchandise and so we will allow stocks to run out before replacing them with north-east pointing versions. We expect members to do the same."
Made in Britain will also be adding the ® symbol to the mark to further protect it from a growing number of lookalike designs that have appeared in recent months. The Made in Britain mark is the only official, protected mark that guarantees British provenance of a product from a trusted British company and is registered with the Intellectual Property Office.