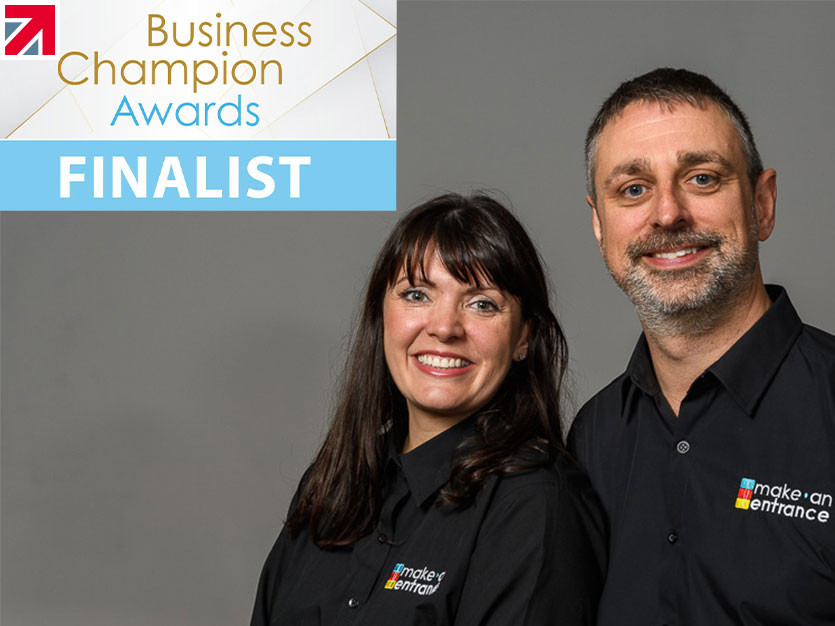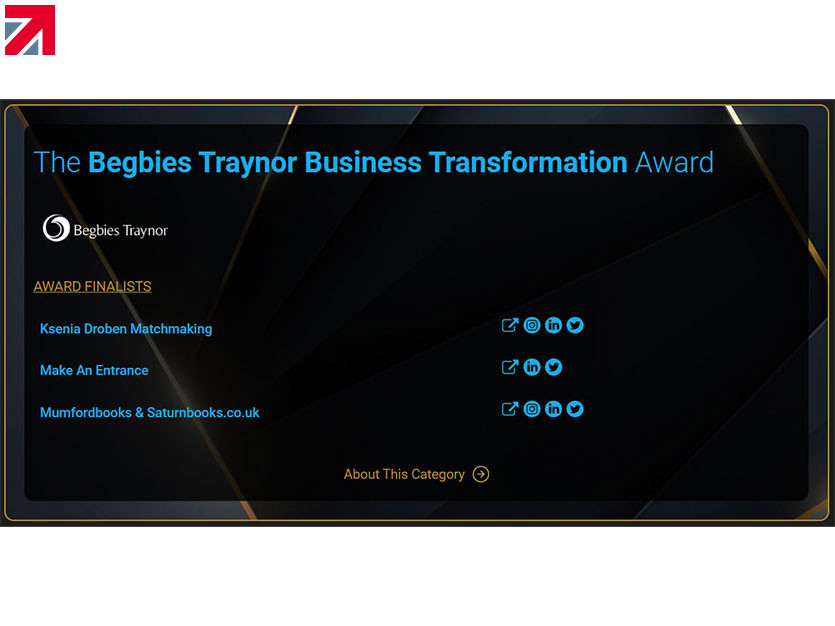 Family firm Make An Entrance the Lincoln-based entrance matting manufacturer has been shortlisted for a prestigious business award.
The Business Champion Awards were established to offer a unique opportunity to showcase the best innovators, leaders, and entrepreneurs in the UK.
Make An Entrance Limited, is one of 3 finalists for the Business Transformation Award, having impressed judges with the inspirational story of how they transformed their business from a simple e-commerce operation to an impressive UK manufacturing operation, and in doing so prevented a traditional heritage skill from dying out.
In a glittering award ceremony on Wednesday night (22/03/23) at The East Wintergarden in Canary Wharf, London, the overall winners of the Business Champions Awards 2023 will be crowned.
Huw Edwards will host the awards and guests will be treated to a glittering gala black-tie dinner, during which the winners will be announced before an after-party with the highest profile business leaders the UK has to offer.
Samantha, Burlton, co-founder of Make An Entrance said:
'We're so excited to attend the awards and can't wait to find out if we'll come away with the ultimate prize, but regardless of that, simply being shortlisted as a finalist is so rewarding for the entire team.
We are extremely proud of the work we do and the products we create, but the extra boost given to the team by receiving a pat on the back from such prestigious awards is a feeling that can't be beaten.'
Richard Alvin, Awards Director said:
'Congratulations to all of our finalists this year. They were all outstanding in their presentations and business mindsets, values, figures and methodologies.
'Every single one of the finalists should be incredibly proud to have been shortlisted. Out of 5.6 million SME's, making up 99% of the country's businesses, to make it to the finals is no mean feat and is an achievement to be incredibly proud of.
Winners will be announced on Wednesday 22nd March 2023 between 19.00 and 22.30
Keep up to date with announcements by following the Awards on social media:
Follow Make An Entrance at: Twitter, Facebook, Instagram, LinkedIn
Follow Business Champion Awards at: Twitter, Facebook, LinkedIn
Find out more about Make An Entrance Limited on their member profile page here