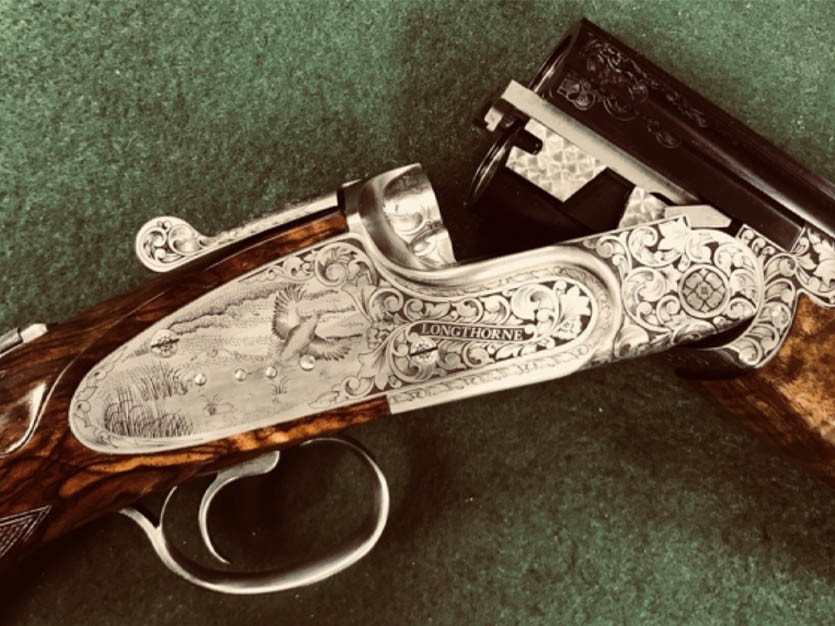 NORTHAMPTON-based Longthorne Gunmakers has met all the criteria to use the Made in Britain mark and join the premiere organisation for British manufacturers.
Longthorne guns are unique in the way they are made. A Longthorne shotgun barrel is made from a solid block of steel which allows perfectly straight barrels to be made without the distortion and metal softening problems of many conventionally made barrels. The 100 per cent English family owned company manufactures every part of its guns in-house and tailored to clients' requirements.
Longthorne's Elaine Stewart explained: "Our globally patented barrel technology is totally unique. Machining our barrels from solid steel rather than fabricating them results in a much stronger, lighter product. This enhances the user experience and can be 'proof tested' to the highest level, ensuring a future-proofed shotgun."
Made in Britain asked Ms Stewart why gaining accreditation with the organisation is important to Longthorne Gunmakers. "We think it's a good way to gain further exposure for our guns," she said. "And we want to let everyone know we make our guns in Britain."
To find out more about Longthorne (Gunmakers) Ltd, visit its website at: https://www.longthorneguns.com or watch the video the company has posted on its Made in Britain members' directory page here.