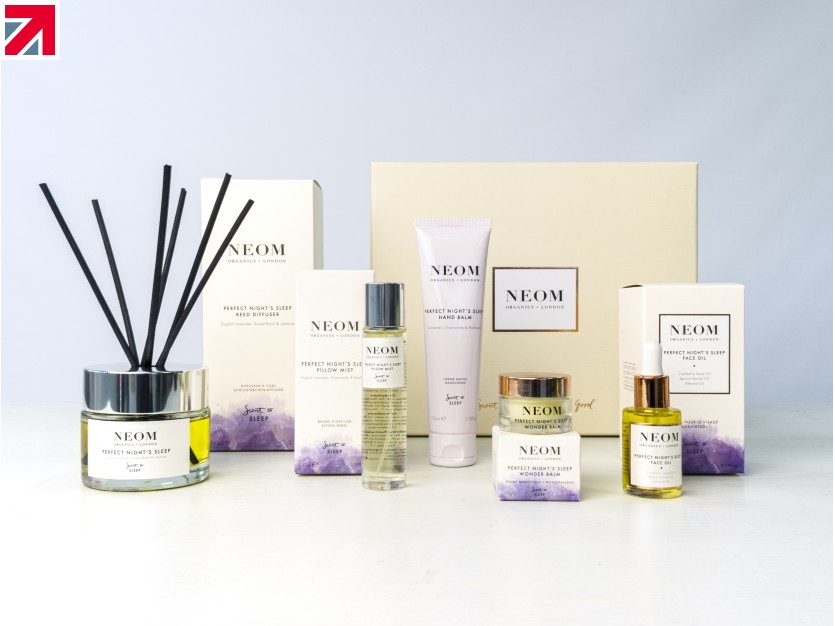 Award-winning, British, luxury dog bedding designers and Made In Britain members, Charley Chau will gift their human customers through the month of March with the same great sleep they afford their canine customers via a Neom Organics promotion.

To mark World Sleep Day on 18th March 2022, customers spending over £200 on Charley Chau's extensive collection of luxury beds, blankets and lifestyle accessories for their dog this month will receive a Perfect Night's Sleep Pillow Mist by Neom Organics worth £20 for their own great night's sleep (while stocks last).

In addition to the gift with purchase offer, all customers ordering on Charleychau.com in March, regardless of order value, will automatically be entered into a prize draw to win a luxury hamper of Neom Organics Scent To Sleep essentials worth over £140.

Charley Chau Co-Founder Christine Chau says: "We all know the importance of getting a great sleep and by choosing our luxe dog bed and blankets, our customers have been giving their dogs the gift of sleeping in the comfort that they deserve for more than a decade, making them as comfortable as caninenly possible. With the dogs' sleep needs truly taken care of, we felt it was time to extend blissful sleep to our human customers with a dreamy promotion and prize draw with luxury health and beauty brand Neom Organics, so all members of the family can enjoy their best-ever World Sleep Day."

Charley Chau has been at the forefront of luxury dog bedding design worldwide for more than a decade, with happy customers in over sixty countries around the world. Proud supporters of British manufacturing, the company offers a collection of more than 20 uniquely styled dog beds and blankets in a beautiful selection of fabrics and styles to suit even the most discerning of hounds and their human owners. At the heart of Charley Chau's collection is supreme canine comfort, gorgeous styling and exceptional quality. Charley Chau bedding is designed to be as practical as it is gorgeous with machine washable everything, removable covers, waterproof liners, and replacement spares.

Discover the best in luxury dog beds at Charleychau.com.
Find out more about Charley Chau on their member profile page here