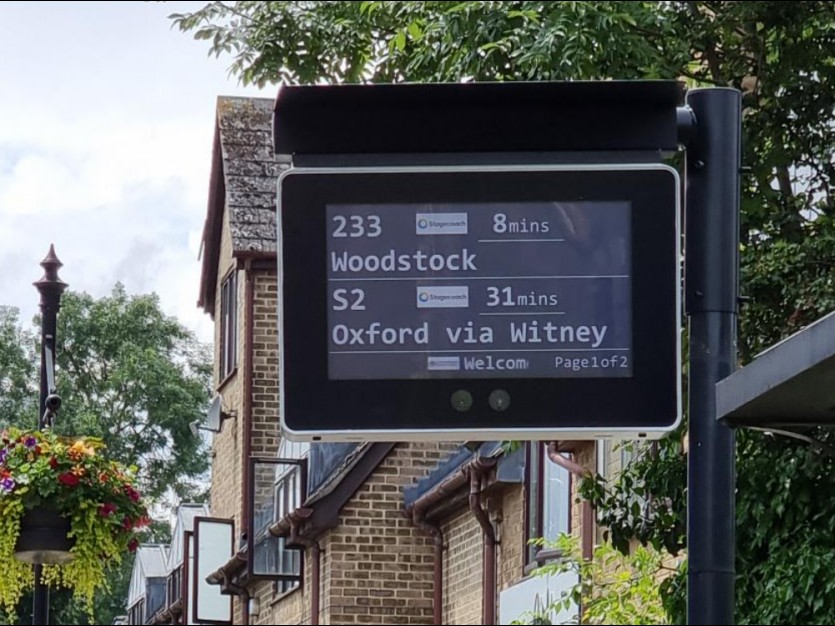 Manufacturing digital display products for the real time passenger information sector from facilities in Oxfordshire: M2M Tech Ltd joins Made in Britain.
M2M Tech was founded in 2014. Starting out providing a class leading support service for pre-existing Real Time Systems the Company gained a wealth of knowledge to the point that they could identify many common mistakes the industry was making. With drive and determination they have gone on to designed hardware and software for Public Transport Information Systems that has basically overcome all of the historic problems that they found. M2M Tech now operate an exemplar system in Oxfordshire that is giving back to the community every day. After a long process M2M Tech recently got confirmation of their first UK Patent (GB2549112 - Display system) for their solar charged, zero current drain, on demand electronic public information display. M2M Tech have recently had their Solar Powered Bus Display product installed across the Harwell Campus in Oxfordshire, also known as the UK Space Gateway.
Tim Wood, Technical Director, said "M2M Tech is proud to support British engineering and manufacture in the UK and we feel that being part of the Made in Britain organisation promotes UK industry which is generally recognised for producing some of the highest quality products in the world."
M2M Tech will be using the Made in Britain Mark on their emails, website and marketing materials. Find out more about the company at its members' directory profile here and its website here.