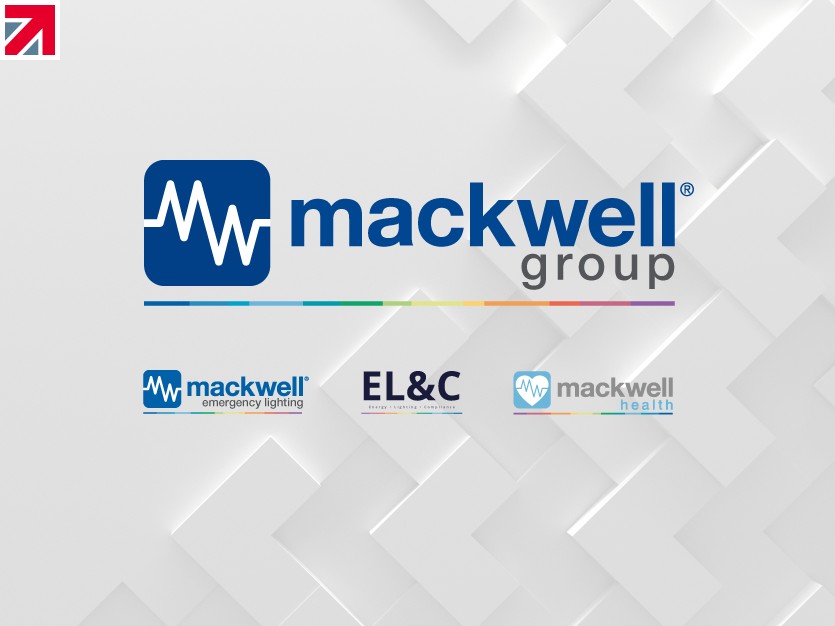 6th September 2021: Mackwell Group, a leading UK manufacturer, innovator and global leader in the field of safety-critical solutions, has today announced that it has restructured its leadership team as the organisation diversifies its business divisions. Having recently introduced Mackwell Health, Mackwell Group has appointed two new Directors and a Business Development Manager to help guide the organisation through this transition successfully.
During the pandemic, a dedicated team has been working diligently to identify and develop the product roadmap for the new business division, which leverages the company's core skillsets and manufacturing capabilities to add value to the overall business. Mackwell Health is an innovator in safety-critical infection prevention and control technology, whose UK engineered solutions will provide unprecedented levels of safety, backed by robust evidence, in the environments in which they are used.
As part of the restructuring, René Joppi has assumed the role of Managing Director for Mackwell Electronics Ltd, having previously run Mackwell's commercial department & Mackwell's operations in the Middle East. Under Rene's leadership Mackwell Electronics will continue to invest and develop as a leading provider of quality Emergency Lighting solutions.
Nick Brangwin has assumed the role as CEO and Chairman of Mackwell Group and will also take the direct responsibility for Mackwell Health Ltd as the Managing Director.
Diversification is a key strategy for ensuring Mackwell is not dependent on only one sector. Instead, it now has different pillars in which the company can operate and grow through in the future. As the market environment continues to change rapidly, Mackwell has taken the step to invest, adapt and develop as a business to stay competitive and attractive in the market.
Mackwell Group has also expanded its commercial team with the appointment of Andy Davies as Commercial Director for both Mackwell Emergency Lighting and Mackwell Health. Finally, with over 20 years' experience in sales roles within science and healthcare, Andrew Burns joins the organisation as Business Development Manager for Advanced Respiratory Protection to help Mackwell Health establish its innovative solutions in the market during a critical time for the healthcare industry.
"This represents an exciting step for Mackwell Group", commented Nick Brangwin, Mackwell CEO, "The health market makes a tremendous amount of sense for us as a business, given our 40-year experience in life safety products, and our expertise in electronics, lighting, design, manufacture and regulatory approvals. We see Mackwell Health as the perfect first step to providing a range of solutions, all backed by science, that will make the world a much safer place in these challenging times."
Life-safety critical products are second nature to Mackwell as safety, testing and compliance is at the heart of its whole business. The company has comprehensive capability with on-site design and manufacturing facilities audited to BS EN ISO 9001:2015 as well as on-site laboratory and testing facilities.
Mackwell Group has the experience and capability to understand the Health product sector and its relevant global approval requirements and then navigate the products developed through the approvals process in multi-national territories.
Find out more about Mackwell Group on their member profile page here