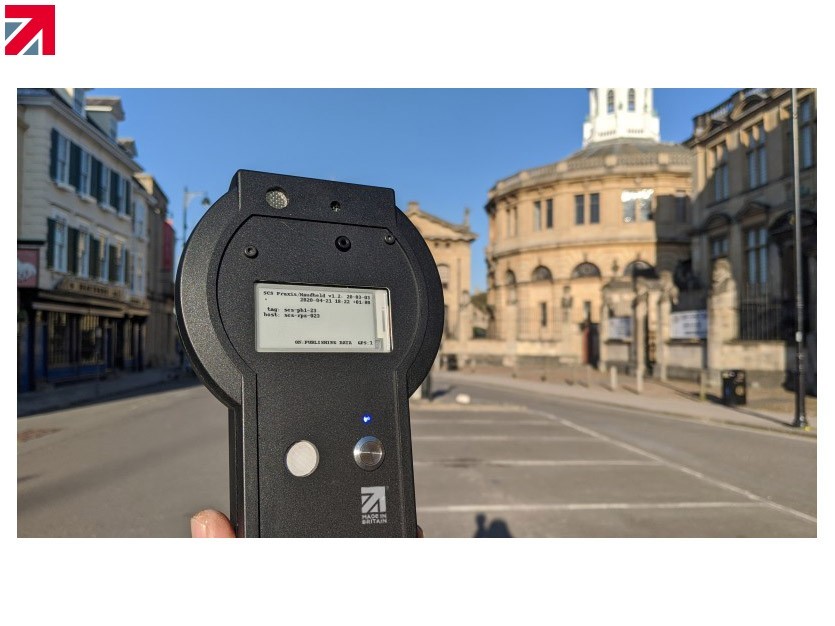 SOUTH Coast Science is a Brighton-based manufacturer of air quality monitoring instruments. It has now joined the Made in Britain network.
Popular gases for measurement include NO2, NO, NOx, SO2, CO, VOC's and particulate matter. Data is transmitted in real-time via the cloud, so it can be stored or viewed online. Several innovative new products are in development, including measurement of indoor air, a hand-held device for monitoring personal exposure and an instrument for measuring dust on the perimeter of excavations or earthworks.
David Johnson, sales director at South Coast Science, told Made in Britain, "Air quality is a relatively new sector which has entered the public consciousness greatly over the last six months due to the pandemic. However, we have been working in this field and developing air quality monitors for more than five years and have amassed more than 50 years' experience in environmental research amongst the staff of South Coast Science. Whilst many people are only hearing about the impact of poor air quality now, our company has instruments in use around the world and have an exciting product roadmap of new monitors due for launch over the next six months including those for commercial offices, environmental health and personal exposure monitoring.
"In the last year, there have been many new entrants to this market who see the commercial opportunity but sometimes don't appreciate the science behind it. There are numerous low-cost devices available from Amazon and other portals that appeal to the public need but are not sufficiently well-validated to back up the performance claims. Our need to demonstrate 'British-made' and provide reassurance to our customers that our products are indeed all that we say, has been met through the Made in Britain organisation. The Made in Britain mark will be applied to the housing of every instrument that leaves our works."
For more information about South Coast Science, see its members' directory profile page here and its website here.