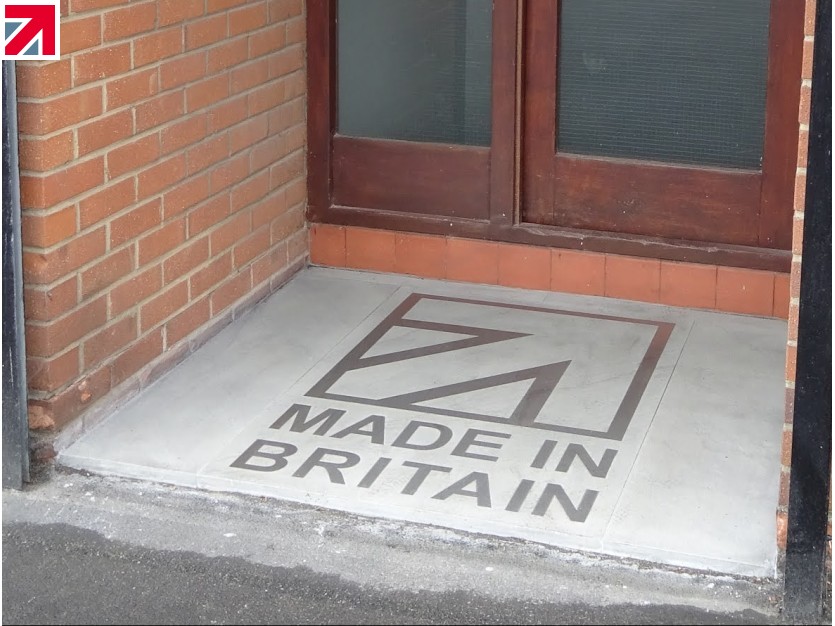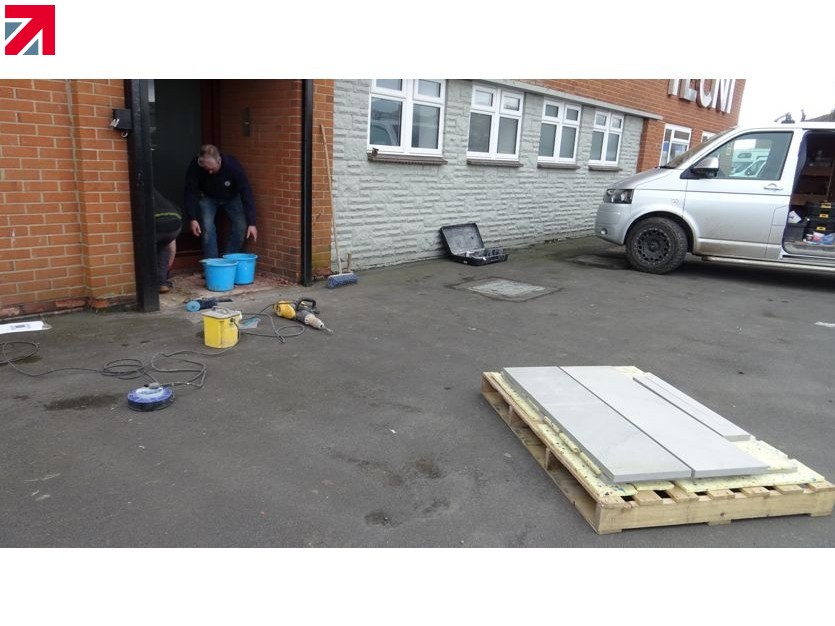 BACK in September 2019 Made in Britain ran a competition for members to win the Marshalls Made in Britain paving slab that graced its garden at the 2019 Chelsea Flower Show. It all seems like a lifetime ago.
The challenge was to guess the weight of the 1250 x 900 x 30mm Scoutmoor stone with Made in Britain copper inlay. The winning entry was sent in by TECNI Ltd, wire rope assembly manufacturers and suppliers of steel cable end fittings, and cable tools based in Highbridge, Somerset.
Trevor Heyworth, a director at TECNI, was responsible for the final calculations and he takes up the story: "Calculating the weight of the Made in Britain Chelsea Flower Show stone was the cause of much discussion in the TECNI office, who would be closest? Where would we install it if we won? I also had to come up with a tie-breaker statement about why we would like to win the stone. This was my best shot: 'We would like to win the paving stone because we would install it in our main entrance and all our international visitors will have to walk over it and be in awe of British manufacturing before they even get into our newly refurbished factory.' Luckily my tie-breaker wasn't needed. The actual weight of the stone was 72kg and we guessed 78kg, so we were the nearest.
"Marshalls delivered the slabs and really helped us by supplying some matching additional slabs to enable us to fill our entrance porch area. This was extremely kind of them and we were blown away by their generosity.
"The stone was installed in March 2020 by Iain M Jones, Builders of Somerset, just as COVID-19 really started to impact the UK so we were unable to announce the installation at that time and our reception area was sealed off. We re-opened our entrance in June and we are delighted that we can finally display the beautiful installation which now has pride of place in our main entrance.
"We want to thank Made in Britain for running the competition and Marshalls for their support. TECNI is celebrating its 6th year anniversary as a Made in Britain Campaign member and its 15th year in the Cable and Wire Rope industry."
For information about TECNI visit their website: https://www.tecni.uk
For more information about TECNI Ltd, see its members' directory profile page here.
Find out more about TECNI Ltd on their member profile page here